Hey guys! I heard this Coldplays new song "Major Minus" and got so much inspiration from it, that I had to make a look about it. I hope you enjoy it!


GOT ONE EYE ON THE ROAD AND ONE ON YOU..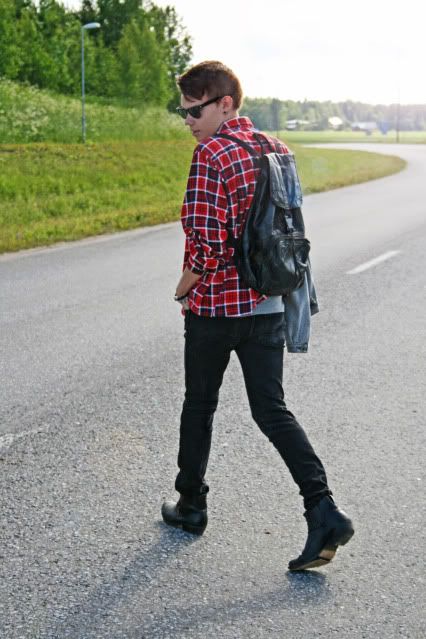 Cotton shirt: Second hand

Skull t-shirt: H&M

Grey denim jacket: Lee Cooper

Jeans: Dr Denim

Boots: Go West

Black leather backbag & sunglasses: Second Hand

A song for the day: "Coldplay - Major Minus" EVERYONE MUST HEAR!!