Hey Guys! I think I'm ready to go back to school. I mean it's been fun in vacation, but I kinda miss my school mates.. So here's my new "smart guy, rude boy" look, hope you enjoy it! :D


BEFORE & AFTER SCHOOL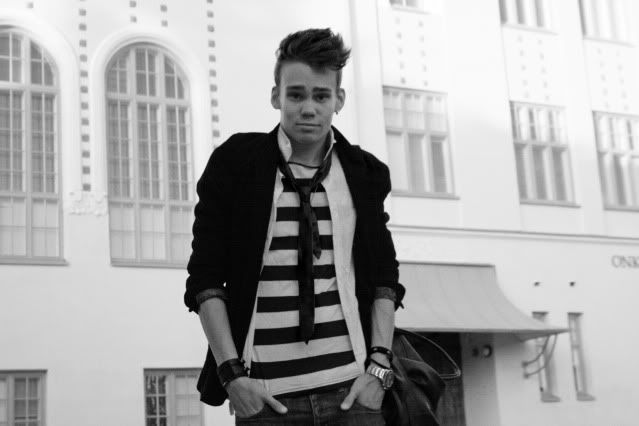 Black Blazer: H&M

White Dress Shirt: Zara

Striped Shirt: Zara

Jeans: Cheap Monday

Shoes: Mario Minardi

Bag: H&M

Leather Look Tie: Second Hand


A song for the day: "Cobra Starship: You Make Me Feel... ft. Sabi"