Engraved bag

,

Vintage

, in

Bags

Dreamcatcher keychain

Aztec rectangle shirt

, in

Shirts

Feather

,

Backyard

,

My friend the hawk
*****EDIT: Thank you SOSO much to everyone who hyped, commented, and gave me hearts on this look! I NEVER thought it would be this well received. LB for some reason only let me reply to the second half of commenters, so I'm very sorry if I didn't reply to you, I can't figure out how to! Just know that I am very greatful to each and every one of you. Thank you again!! ;____; <3

"Poor old Grandad, I laughed at all his words
I thought he was a bitter man,
he spoke of women's ways.
They'll trap you when they use you
before you even now,
for love is blind and you're far to kind
don't ever let it show.

I wish that I knew what I know now
when I was younger
I wish that I knew what I know now
when I was stronger"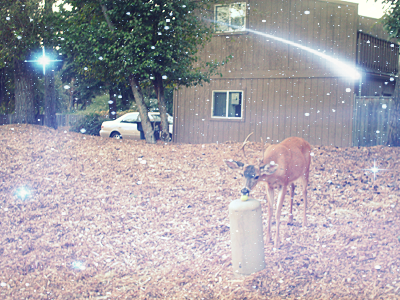 My friend the deer, who I feed crab apples!

Photos by Josh M.

http://fauxfawn.blogspot.com/ My blooooooog
More looks by Ashlei Louise ..