Hello, friends!
The autumn with each passing day more and more comes into its own and in Moscow has noticeably become colder, but we are not afraid of no rain, no snow! Therefore on Saturday, despite a torrential rain, we went to Gorky Park to the festival of design Design Act and Bookmarket! =) I hope you like my autumn look! In wet weather is very warmly in suede jacket and rough boots, them isn't terrible any puddle!
You look photos, you criticize me and you do not be depressed!
Details on my blog:
brighttoflight.blogspot.com/2011/09/my-casual-autumn-look-in-design-act.html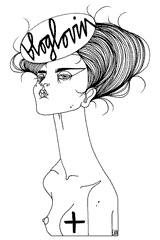 More looks by Igor_brighttoflight K.