Sheer buttondown shirt

, in

Shirts

Crown

,

Jerome Lorico
I'm sure some people will unfan me after this. LOL

I am so into sheer right now. I find myself browsing and browsing for sheer fashion lately. Since I have a sheer top and sheer harem pants (which I bought from paradigmshiftclothing.com/), why not go all the way?This is how I interpret this trend. I think the normal male fashion really avoids the use of sheer on sheer because it's almost bare and reduces masculinity, but honestly sheer has got to be one of the most beautiful fabrics ever because it's so minimal yet edgy at the same time. And besides, it's really fun to play with fashion, don't you think? :) Thank god for Lookbook.nu, I get to interpret myself with how I play with fashion and the trends.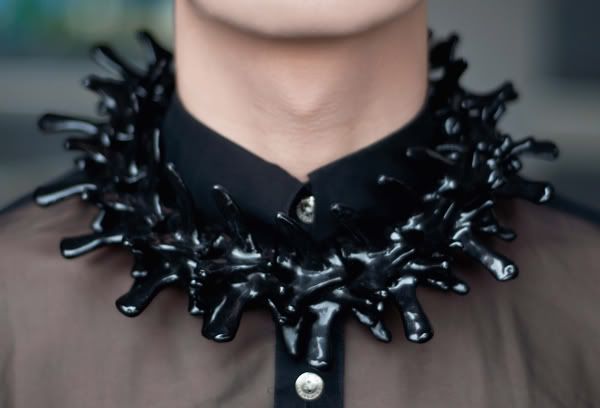 Check out my Black Vertebrae necklace and more of the bones jewelry of OS at os-accessories.com/ :)

If you guys have the time, please visit my blog at paulhighness.tumblr.com/