Hi, friends!
I will continue the story about the exhibition «Coats! Max Mara, 60 years of the Italian Fashion»!=)) The exhibition has left at us a lot of impressions! For visiting of the exhibition I сhosen the warm coat from Paul Smith and the huge scarf from Zara! =)) I hope you enjoy my story, and my look!
Details on my blog:
brighttoflight.blogspot.com/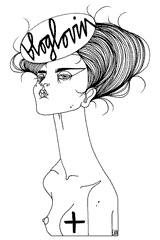 More looks by Igor_brighttoflight K.