So this is the part two of the experiment of making two different moods in one outfit.

Now I unzipped my jacket and reveal a dark green shirt.

This time the mood is more casual and relax.

See.. you can convert outfit from formal to casual or reverse in few moves..

Well as for Inspiration, I am inspired by Duran Duran. Love their style.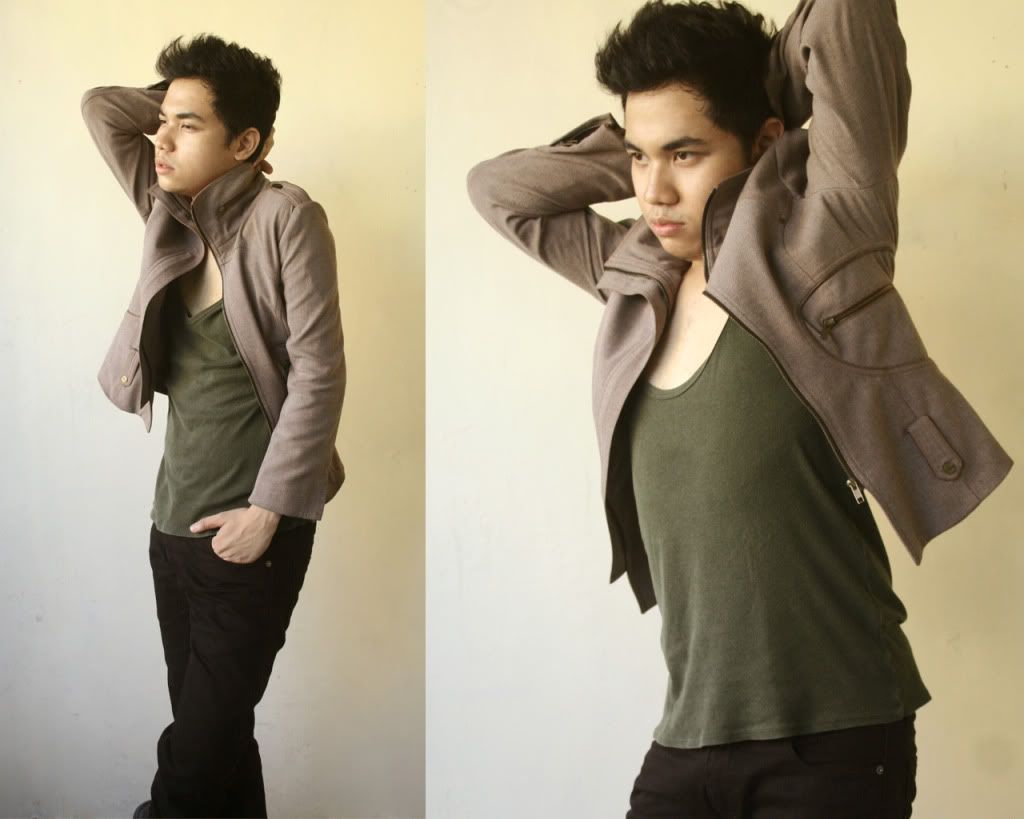 VISIT MY BLOG : saphiel.blogspot.com/