xoxo Thank you, Yuri xoxo

My partners entry!!
http://lookbook.nu/look/3071277-i-am-her-flower-she-is-my-sun

Courtney is the first person that I don't know in real life on LookBook who really started to talk to me frequently. I've been a member of many forums online over the course of my life, but when it comes to LookBook sometimes it seems...a bit quiet, to me. So many wonderful people and wonderful comments, but even after months of being on LookBook I felt like I'd never found a real friend. Courtney and I started talking one day over the LookBook messaging system sometime last year, and since then we talk nearly everday! I can't imagine not having her to talk to about clothes, personal matters, and just life. It's nice to find someone who really listens to you, and isn't just waiting for their turn to talk. She means so much to me!

♥ ♥ ♥ ♥ ♥ ♥ ♥ ♥ ♥ ♥ ♥ ♥ ♥ ♥ ♥ ♥ ♥

Our concept was all out florals! No other holiday is associated with florals like Valentine's Day! Even though we live far apart and have not yet met in person, we even matched our backgrounds for the overall vibe! So Happy Valentines Day, LookBook. Here's a bouquet for you!

♥ ♥ ♥ ♥ ♥ ♥ ♥ ♥ ♥ ♥ ♥ ♥ ♥ ♥ ♥ ♥ ♥

Courtney ♥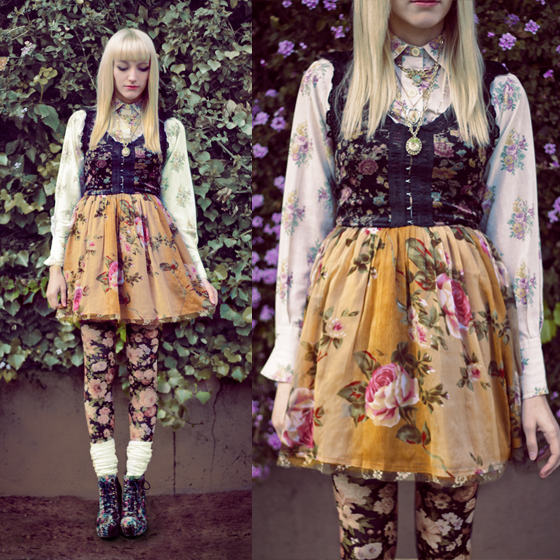 Please visit my blog!!



http://falteringbird.blogspot.com/