Bart Simpsons shirt

, in

Shirts

Harem pants

,

gift from Karl Leuterio

, in

Pants

Creepers

,

Underground

,
—
I've been obsessing with Jeremy Scott's FW12 collection lately. I am a huge Bart Simpsons fan ever since. Way back, my highschool classmates used to tease me that I look like a goth Bart Simpsons because I had really wide-set eyes (even now), spiky hair, and I wore black all the time.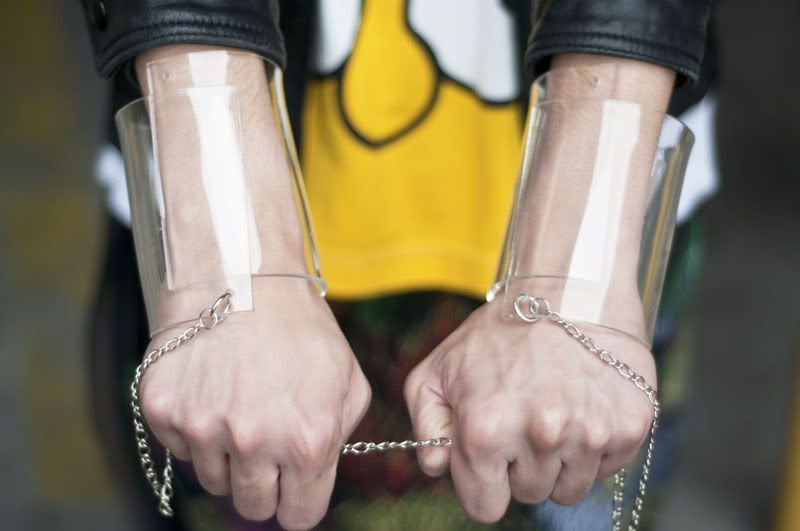 Check out my new purchase this month! I bought this plastic hand cuffs from Miadore's latest collection. I really like it a lot. Click the photo so you can see the rest of the collection!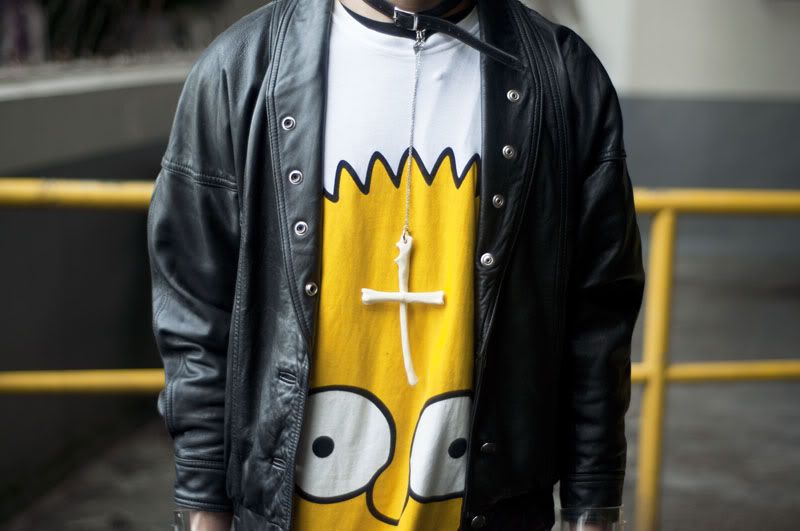 Check out the Worship Choker and more of the bones of OS at os-accessories.com
Comments (79)