I haven't been feeling quite myself lately, so I thought I would do a look that was a little bit different from my usual. Something a little darker, with a touch of myself in the flouncy blouse. I must admit, though, I do adore my $3 vintage leather skirt and have been craving a shoot in it. I hope you like.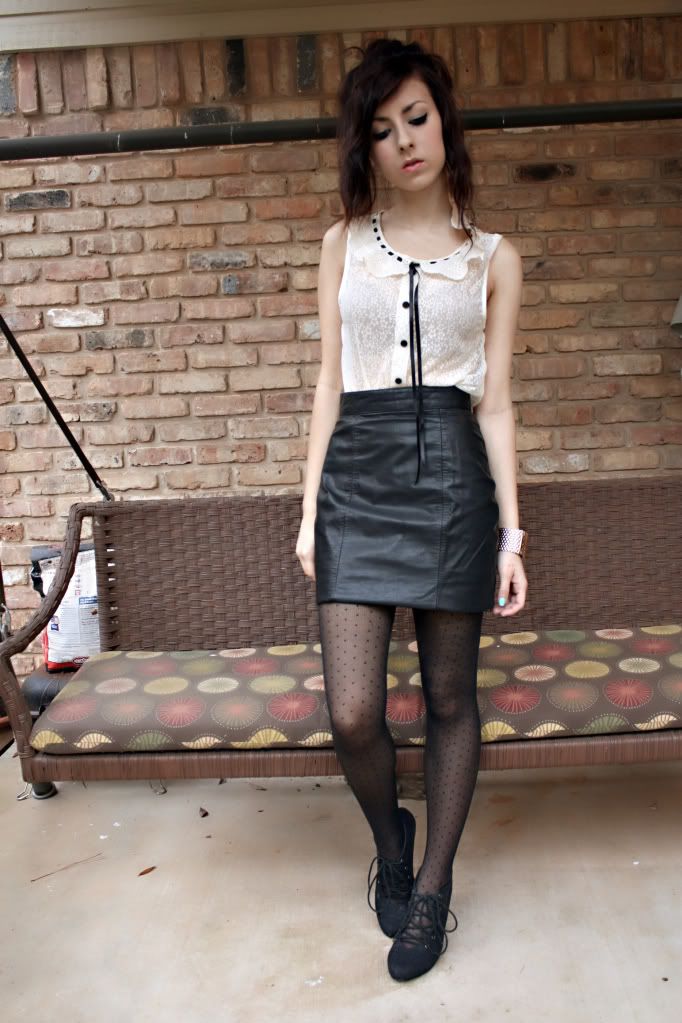 Check out my new tumbler! fieldoffoxes.tumblr.com/
Have a blessed Sunday, Dears!

~MaryAlice
More looks by MaryAlice M.