LISA BLOG POST - OUTFIT POST#001: Hunger Games, Disctrict 12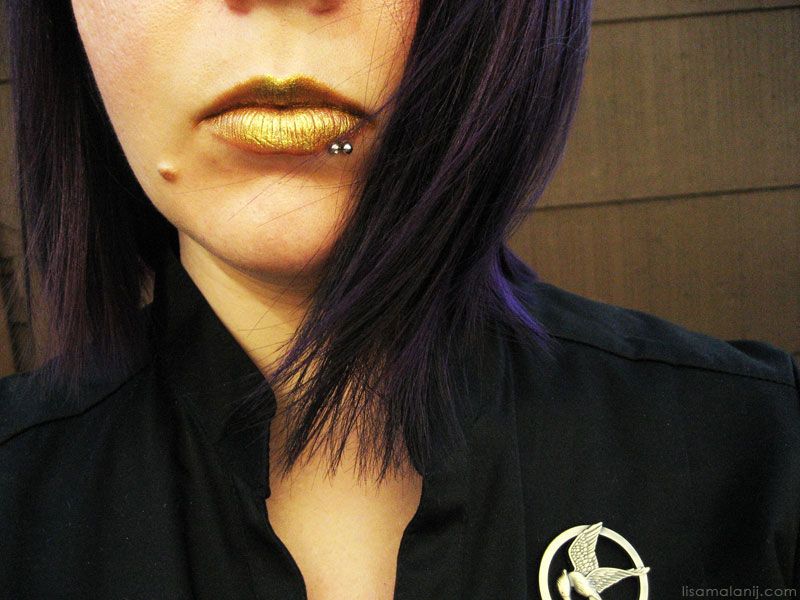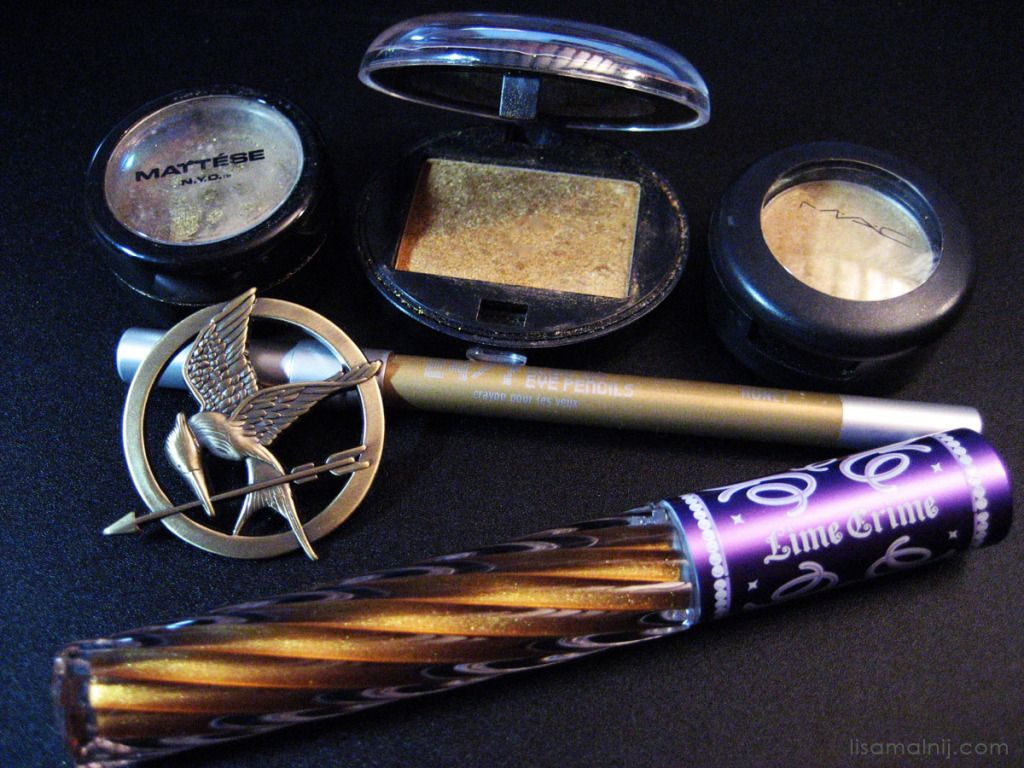 In excitement for the movie premier of the Hunger Games coming out this weekend, I decided to throw together a couple of Hunger Games inspired outfits to show off my new Mockingjay pin. This is variation #1: Down with the CAPITOL!
You can check out my other
variation #2: A Girl From District 12.
My inspiration for this outfit came from a girl from the Capitol attempting to dress like someone from the Seam, cashing in on the whole Mockingjay pin as a fashion item rather than it's true meaning of rebellion. In fact, I bet she would say, "Down with the Capitol" without really knowing what that implies.
Though both looks share the same color schemes, accessories, and golden metallic makeup for both variations, I wanted this look to be more militaristic and streamlined than it's more girly simplified counterpart.
I'm wearing
Lime Crime's Carousel Gloss
in
Golden Ticket.
A perfect shade for the golden decadence of the Capitol, don't you think?