LISA BLOG POST - OUTFIT POST#001: Hunger Games, Disctrict 12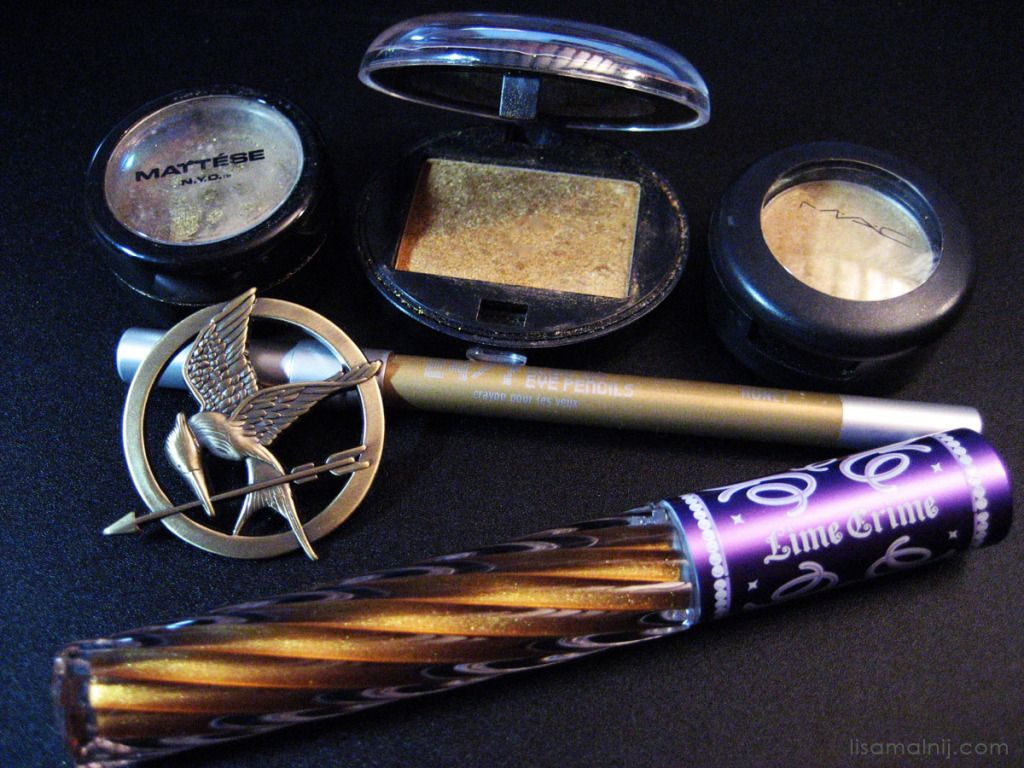 In excitement for the movie premier of the Hunger Games coming out this weekend, I decided to throw together a couple of Hunger Games inspired outfits to show off my new Mockingjay pin. This is variation #2 which features a more simplified "girly" look than the militaristic
variation #1: Down with the CAPITOL.
This second variation of a Capitol "Seam" District 12 inspired look features a simple black cotton pleated dress, and a side braid as an echo Katniss' trademark side braid. The gloves black beaded gloves were my grandmother's, adding an authentic vintage feel.
I'm wearing
Lime Crime's Carousel Gloss
in
Golden Ticket.
A perfect shade for the golden decadence of the Capitol, don't you think?