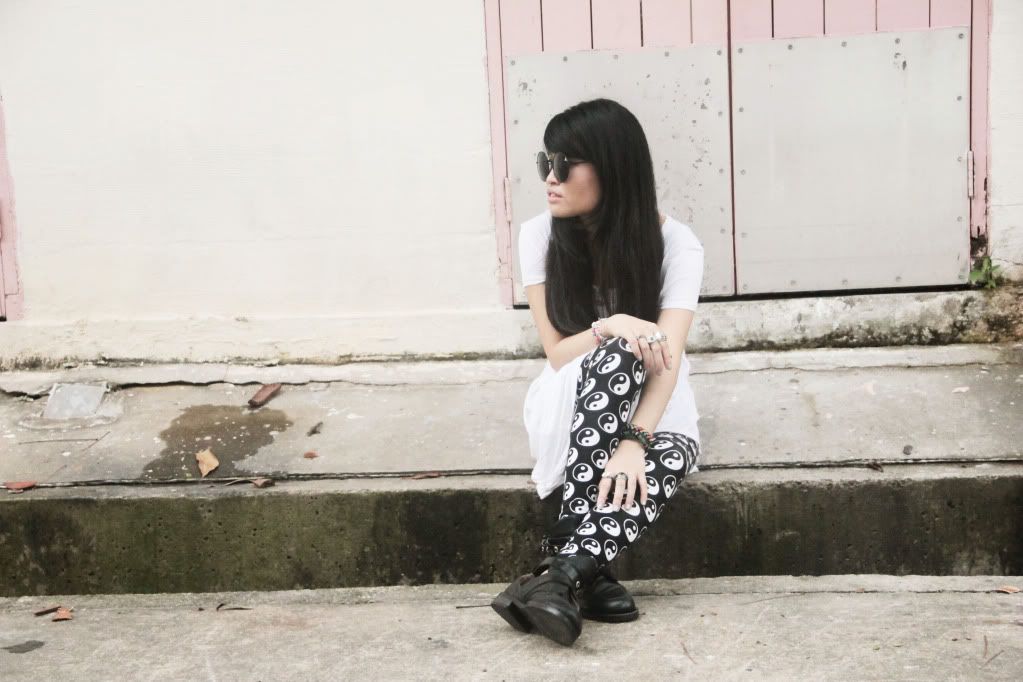 Something different from how I usually post on LB! I went out with MORETHANBITESIZE LIYUAN today and did some wandering around. Read here at C H E R Y L S A U R U S. Dressed up for a casual day, thus the simpleness. I have other outfit posts consisting my wonderful leggings so watch out for that! :) I meant to post one before this but oh well.

+ Presenting my beloved pair of ying yang leggings! I knew I had to get it the moment I saw it at Topshop 3 weeks ago. After a day of walking all around town and me making puppy-faces at my besties while whimpering a sad "Ying yang leggings..." every once in a while, I made my way back to Topshop, determined to own it forealzz this time, tried on a pair and ♡♡ I knew it was just meant to be. ♡♡

More looks by Cheryl G.

Comments (27)