check out the complete look on > rawwblog.com > for more photos

Follow me on facebook, twitter, tumblr, blogger and instagram :)

website.com > jessemaricic.com
facebook > facebook.com/rawwblog
twitter > twitter.com/jessemaricic
tumblr > jessemaricic.tumblr.com
blogger > jessemaricic.blogspot.com
instagram > followgram.me/jessemaricic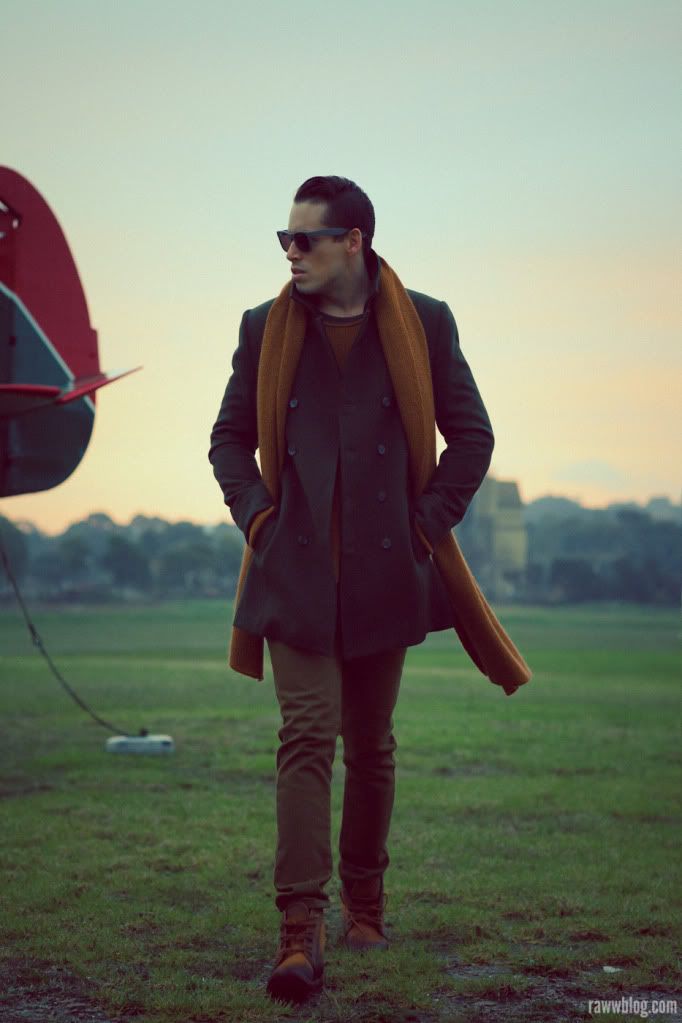 when the dawn breaks

Winter. The days are shorter, ridiculously colder leaving little to be desired. I really hated the season until last year. I mean I really hated everything about it, and sometimes still do. Then our trip to London and Paris last year completely changed my feelings. I felt the charm in its chill and the beauty in its colours – greys, blues and the white of your breath when you breathe out into the cold air.

Something else about it altered my thoughts, style and colour preferences – as well as Jesse's. We love experimenting with colour, texture and styles and you know we'll try anything at least once – but always putting our own stamp on it. We've become fascinated with exploring colours reminiscent of past decades, resurrecting elements of the past like we seem to every winter with our dressing.

I guess what I'm trying to say is I've fallen in love with winter again – the layering, the colours, the styles and the textures – combining them all to create a look that seems more carefully thought out.

Jesse and I revisited the past with this one. And local label Nique seemed to hit the nail on the head with what we were trying to convey. Muted and retro shades of olive, mustard and navy come together in textural fabrics in contrasting structured and flowing silhouettes in their latest winter collection, Burn and Fade. Designs have a minimal, effortless and classic look with a focus on the craftsmanship, fabrication and the way each piece is styled.

I figured, with the growing rate of online media sites and bloggers the main focus of many fashion enthusiasts is to consume so much and edit looks without longevity, concerned only with disposable trends and pieces. I believe in moderation and having a few of each – I have my statement splurge pieces among my classics, vintage and also fast fashion pieces. I give each piece more than one chance and I'm a conscious consumer. It's so important to have more pieces that survive all trends and transcend seasons. Balance is key.

So we've chosen some pieces based on our aesthetic principles, hoping to produce looks that differ from what the label had intended to create, but still embody the essence of the brand. We love the way we could layer each piece effortlessly, block the colours, creating looks perfect to start the season and see us through many.