My Sailor inspired look with a hint of rock n' roll \m/

Too bad Summer's over here I would've rocked this look! P.S I almost never go anywhere without my sipked cuffs ((:

I took the liberty of taking these photos to further show you guys what I was wearing..

Anchor pins + Pershing caps (sailor's hats) from my school uniform and a gold anchor necklace I got when I was young. Like, waaay young.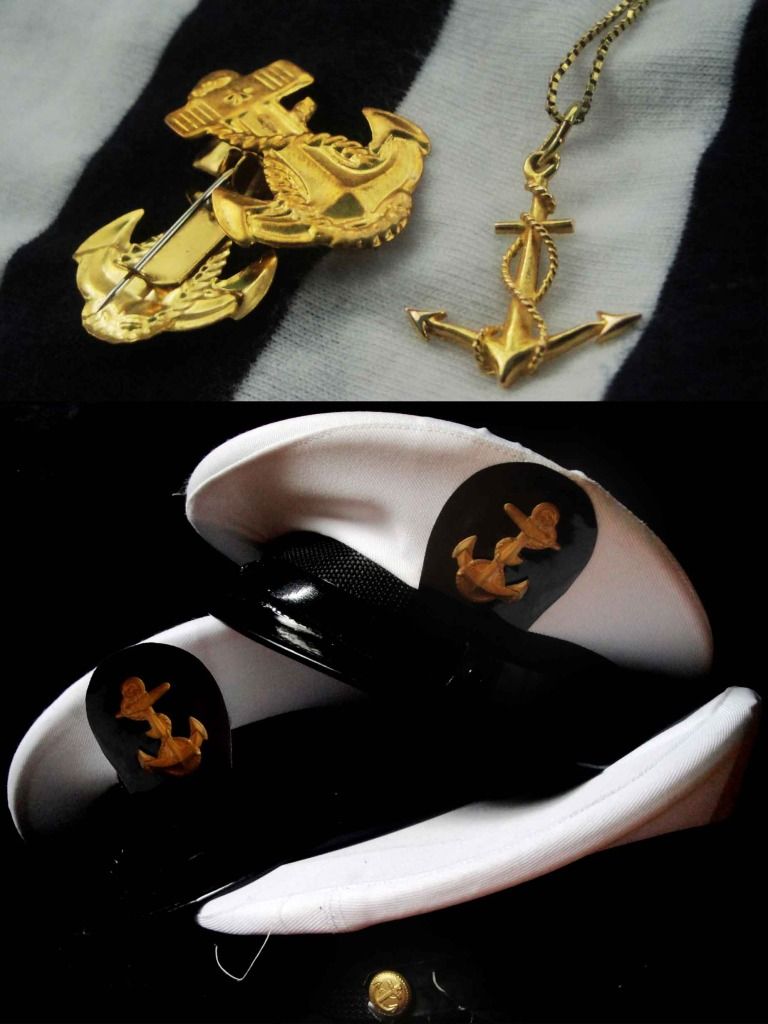 Blogged it here!! geffreysuxx.tumblr.com/post/25360098655