Hi, LB folks!

Here's my 13th look here in LB. Hmm... I just thought, people consider No. 13 as a number of badluck. Hopefully, it won't be applicable to me so if you find my look kinda cool, please leave a comment or a generous HYPE!

Goin' back to my look, I chose to mix the different colors of our flag (with lesser blue shade this time.) I don't know but I am getting a bit nationalistic in choosing my looks lately, wearing Philippine local brands even if I am in a foreign country which is really making me happy about being Filipino because they are getting recognized by people.

The shirt is from Artwork which I mentioned on my last look. The print really gets attention especially for Filipinos living here in SG, one even told me he laughed looking at my shirt because of it's caption, "Una sa Lahat Masuna pa sa Itlog, Tiktilaok, Ito ang Katotohanan. Daig ng Maagap ang Masipag!" It has a very cool picture of a rooster also, giving it a really artistic twist.




The pants is from Bench, a local brand in Phils. I guess they do have international branches as well so if you are about to live in a country where there is this brand, try to visit. You'll never regret. Actually I bought the pants, I think 3 years ago and until now it's still in good shape, just a bit faded but actually made it more nicer.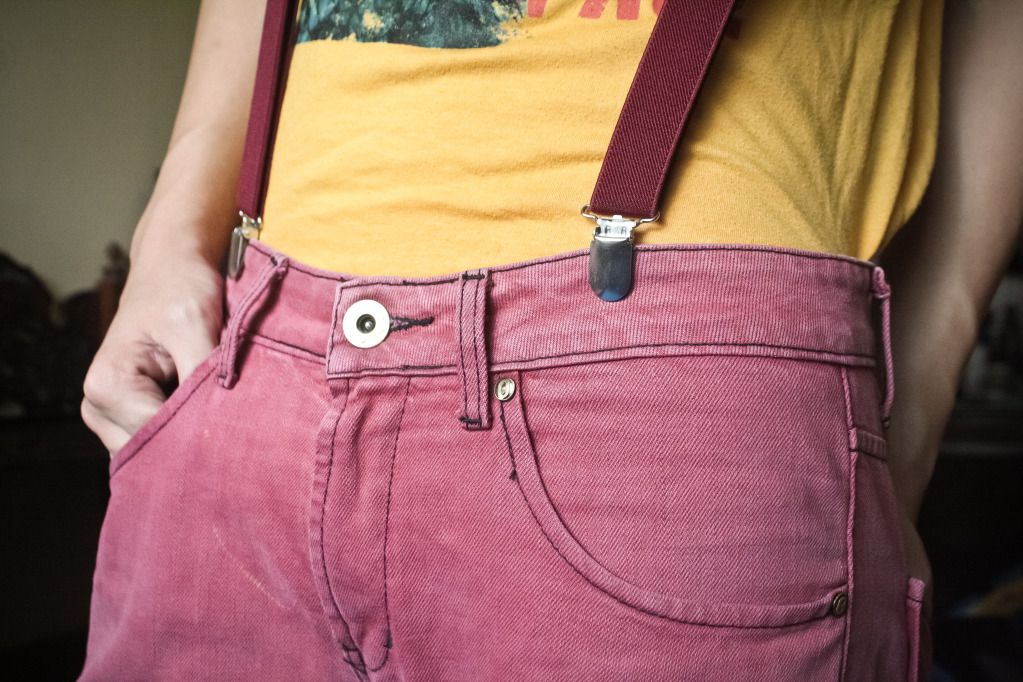 Now let's talk about the shoe which I am really PROUD of... The design was custom-made by my younger brother which he gave me as a gift on my last birthday. I asked him if he can make me one shoe which is Philippine flag inspired so I can feel a sense of Pinoy pride even if I'm in SG. So this is the product of I think 1 week notice that I gave him. He's really an artist, if he actually decides to put up a gallery or study fine arts to gain professional knowledge, I guess he will be recognized in the field of arts. BTW, he painted them on a plain Navy Blue ADVAN shoe (Filipino Shoe Brand). I love all the details in it, if you will look closely, it has a message in it saying, "Pinoy Ako". Cool isn't it?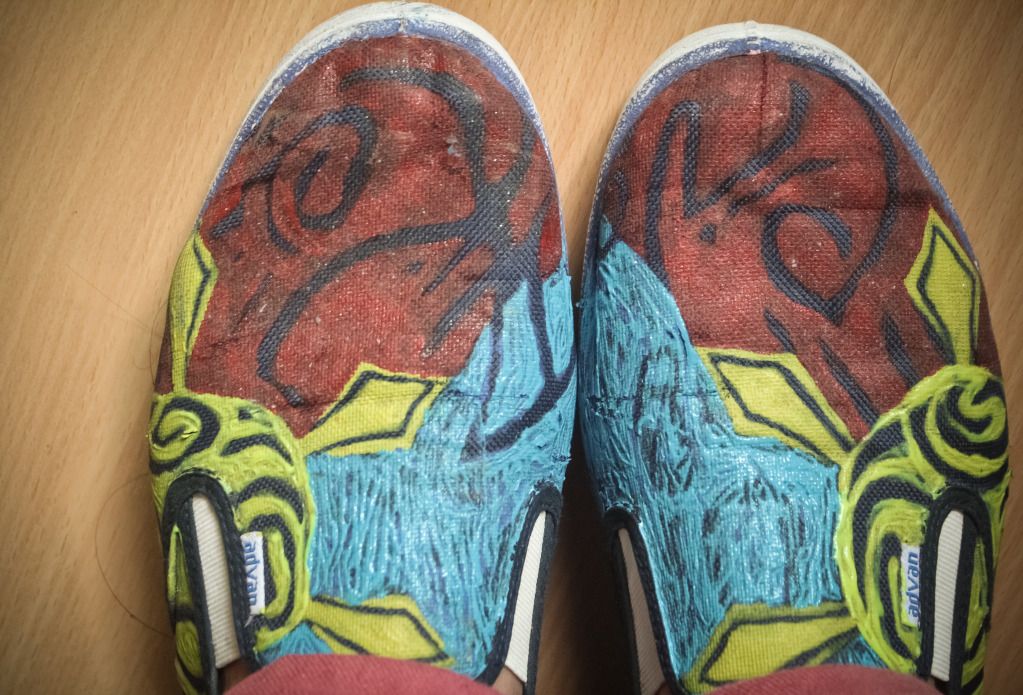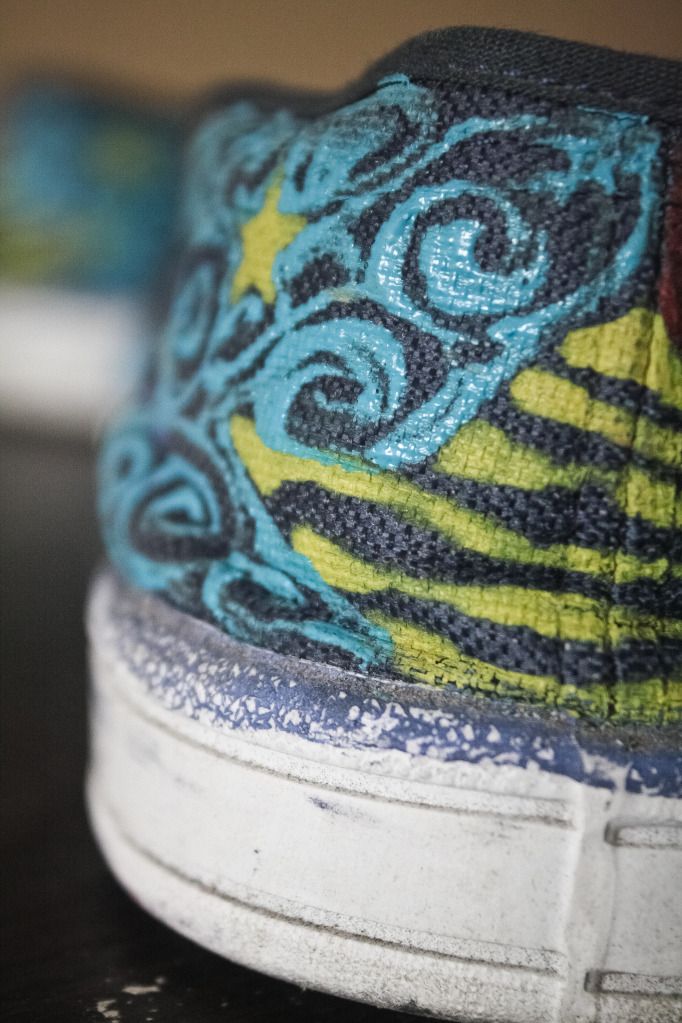 To complete the look, I wore a burgundy suspenders from H&M and my geeky glasses from 77th street. After I take a second glance at my look, it suddenly sinked-in that it resembles that of chicken little's look that's why I decided to put it on the title.

So that's it!

I hope you enjoyed my look!

Cock-A-Doodle-Doo!