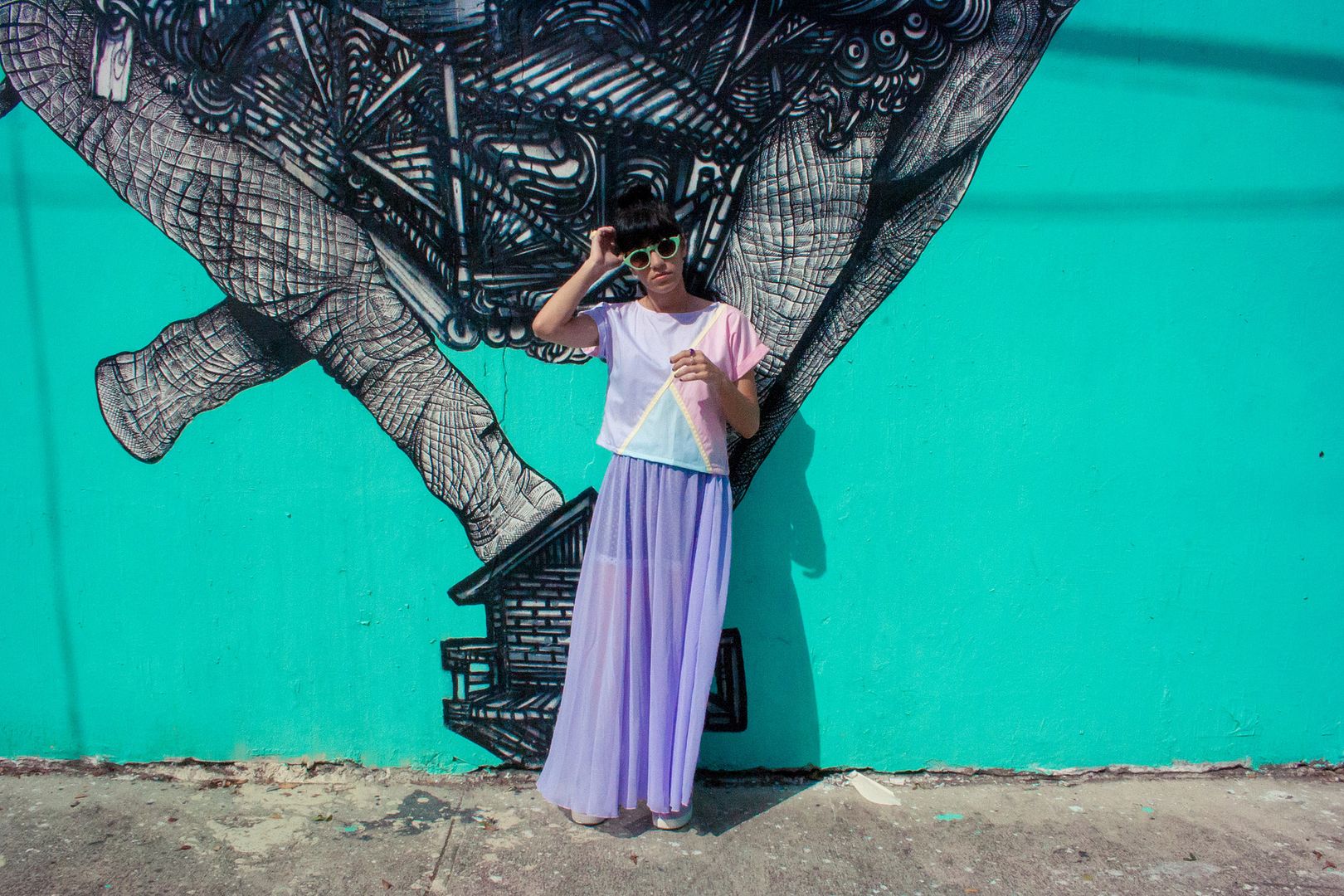 Find out more about this look and the mural behind it, check it out on my blog:
supakid.blogspot.com/2012/08/la-pandilla.html

A quick story on this look is that the shirt used to be a dress. I never wore the dress so one day I chopped it off!!! Now I have a skirt and a shirt that I love to wear! Unfortunately don't have pictures of the dress before cutting it, it was a spur of the moment thing and I forgot to stop to take pics.