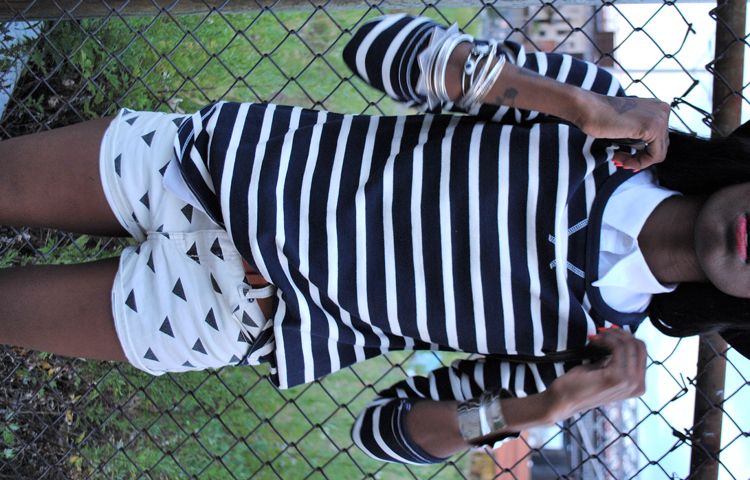 I'm obsessed with mix prints, it's kinda my go to when getting ready. So I combined this classic stripe top with vintage shorts which is perfect for those cool Fall nights. The best part about this top is the elbow patches on the back, such a cute little surprise.

Check me out on styld.by @styld.by
More photos @http://msvintagevirgin.blogspot.com/
More looks by VintageVirgin J.