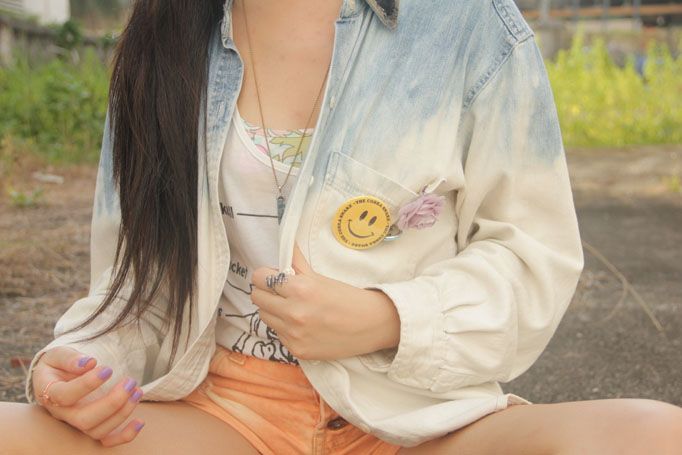 The title really says it all!!! I always have fun experimenting with how I combine certain garments together and I love how the colours of this outfit are pretty fun, quirky and fluorescent. I wanted to wear my bralet in a different way, so I had my lovely pastel floral bralet peek out of my white skeleton tank. It looked pretty rad with white of my bleached denim jacket. I added my pastel orange denim shorts for an extra pop of colour and everything combined really well together. :)

MORE AT ---> cherylsaurus.blogspot.sg/2012/08/fluorescent-adolescent.html
More looks by Cheryl G.

Comments (27)