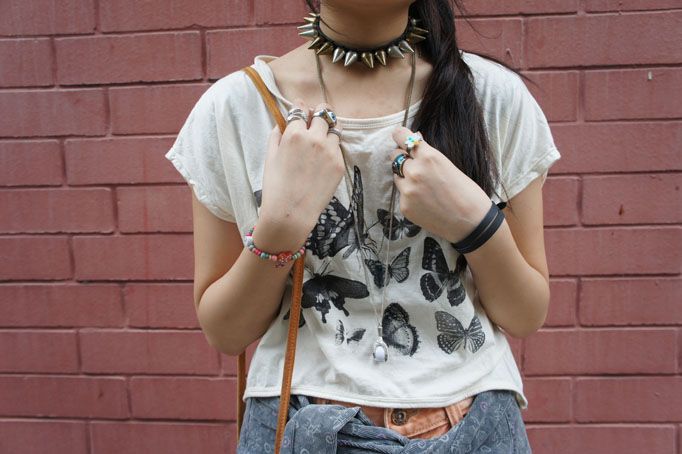 I love rummaging through my wardrobe for clothes that have been buried deep within ~Narnia~! Isn't it exciting to rediscover what you bought eons ago and realise you have totally forgotten about that item after it has been lost under your tsunami of new / frequently-worn clothes? I always feel like it's some sort of Easter egg game that I play with myself and it's great to have that "AWWYEA *NEW* CLOTHES" feeling. So, imagine my excitement when I rediscovered this lovely butterfly crop top!! I have the best of both worlds with the print - I love butterflies and scientific illustrations & diagrams of animals and insects.

☺ ☺ MORE HERE ⟠ cherylsaurus.blogspot.sg/2012/09/butterfly-effect.html ⟠
More looks by Cheryl G.

評論 (47)