Congratulations to the wonderful lookbook.nu/deeane! New romwe "styled by me" give away soon!! Stay on the look out!

I am so blessed to have such an amazing company sponsoring me and aiding me with wonderful products and beautiful, unique, street fashion! It seems to have just about anything for anybody! I love seeing all of the different "buyers picks" and "shopper favorites"! And if you are like me, you gotta love a good deal! Romwe is grand about having awesome sales, pretty often. But, I must say that this is the best on yet!! You better check it out!! Up to 30% off, from November 2nd through 8th!!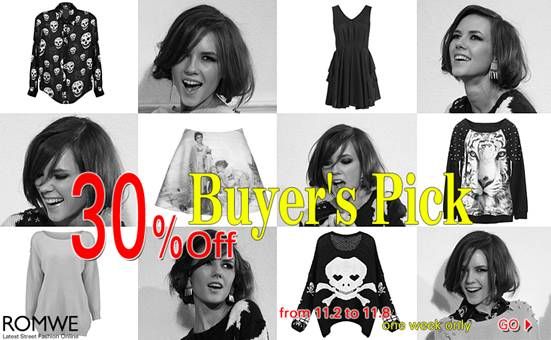 More looks by MaryAlice M.