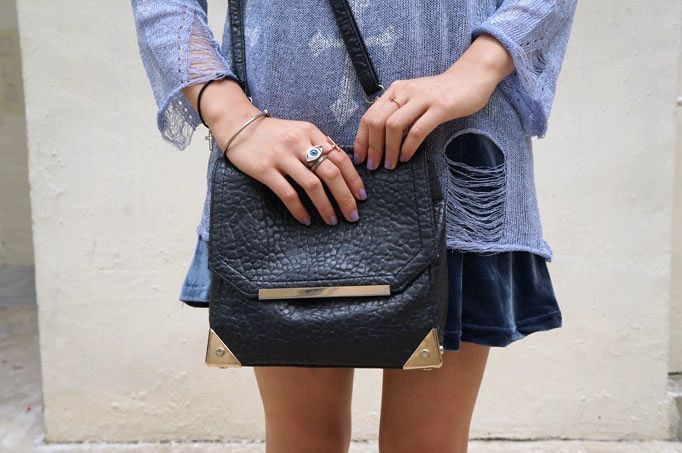 The crosses, the shreds, the lovely periwinkle colour - this jumper is PERFECT! It's such a statement piece and it's knitted so it's totally fine to wear it out in sunny Singapore! I just love how awesome the top looks with my dusty blue velvet skirt! And of course, what's an outfit without some spikes and platform shoes? ♡

MORE HERE - cherylsaurus.blogspot.sg/2012/10/my-heart-is-nuclear.html
More looks by Cheryl G.

Comments (30)