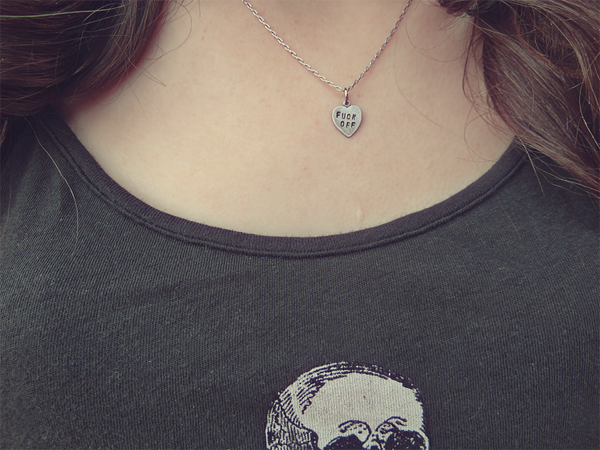 My awesome skeleton tank dress is from Dolls Kill, made by Wildfox Couture!! FUCK OFF necklace is by Tevin Vincent, and I haven't taken it off since I put it on. I can't believe I didn't have it in my life sooner.

I also have a giveaway running on my blog--check it out here!!

| Blogspot | Facebook | Chictopia | Formspring | Tumblr | Instagram |
More looks by Ashlei Louise ..