Confession: I might be too addicted to wearing white, black and gold.

The good news is, the first step is admitting you have a problem.
The better news is, step two involves a shopping trip. Time to buy some colors..

Anyway, it's getting super cold in Portland.
I haven't busted out this crazy fuzzy cardigan since I was a high schooler with trashy style, but I felt it complimented my scary shoes. Speaking of my scary shoes, those are nails. Not spikes: nails. Eek! They just hit Solestruck, and I immediately snatched up a pair.

Do I smell accidental homicide? Note to self: don't go clubbing in these shoes.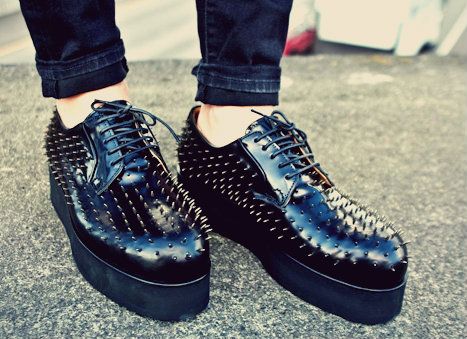 • Capocchia Nail by Forfex from WWW.SOLESTRUCK.COM
• Shirt by Zara
• Beret by American Apparel
• Rings by Cheap Monday
• Shot by Katie Summer. Thanks babe!



"CLICK ME"