The lace dress as well as the black stretch dress underneath are both my own designs and creations. The belt is an old favorite that has lingered from high school (I actually lost it for many years and could never find its equal-thankfully my youngest brother found it in some of our cabinets earlier this week). The scarf was a birthday gift from my wonderful roommate, and the shoes are my go to flats.

Thank God for Thanksgiving Break! Today was a wonderful day for shopping, and having fun downtown with my best friend and her sister. What a beautiful day in Charleston! I'm so lucky to live here.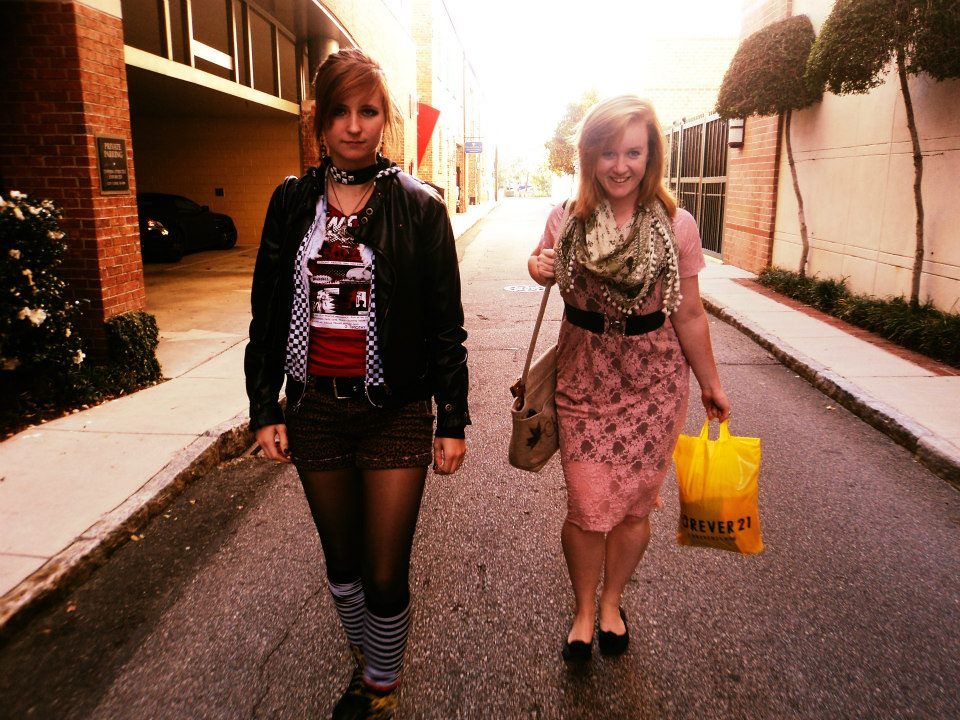 Check out my best friend's lookbook too!
Lookbook- lookbook.nu/adelaidexrawks

Always, by Blink 182.