The funny feeling you get when you realize that a majority of your outfit came from Forever 21. It's no surprise though because Forever has amazing clothes and accessories, for a fraction of the price of pieces of equal value anywhere else.

Today is a beautifully odd December day; warm enough to not wear a jacket. These pictures were taken by myself as I was killing time waiting for the computer lab to open. Now, on to a full day of studying and writing papers.

The dress has been an old favorite that I save for sunny days, the scarf is in my favorite color that I tied into an infinity, the shoes were a gift from a girl on my hall last year, and the earrings and cardigan are new additions from my shopping trip during Thanksgiving break.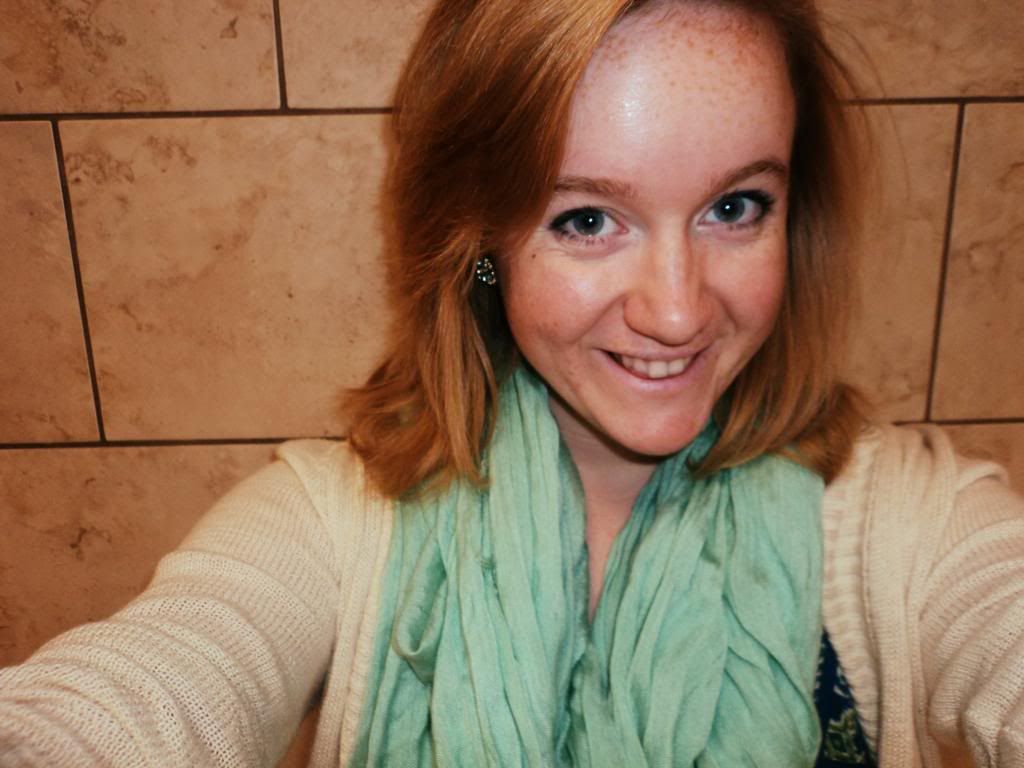 Down, by Blink 182.