Thobe

,

Toby by Hatem Alakeel
There is juxtapose of imperial ecclesiastic and a modern Arab jedi set in newly formed gas planet. The lean and sharp tuxedo inspired thobe is a perfect royal mimicry piece, it simply gave a different definition of the traditional Arabic menswear. If high-heels made the woman walks graciously and poised, Thobe is a men's version of it. So I told myself that one day, I will wear the perfect Thobe -and finally it came true!Yeeeey!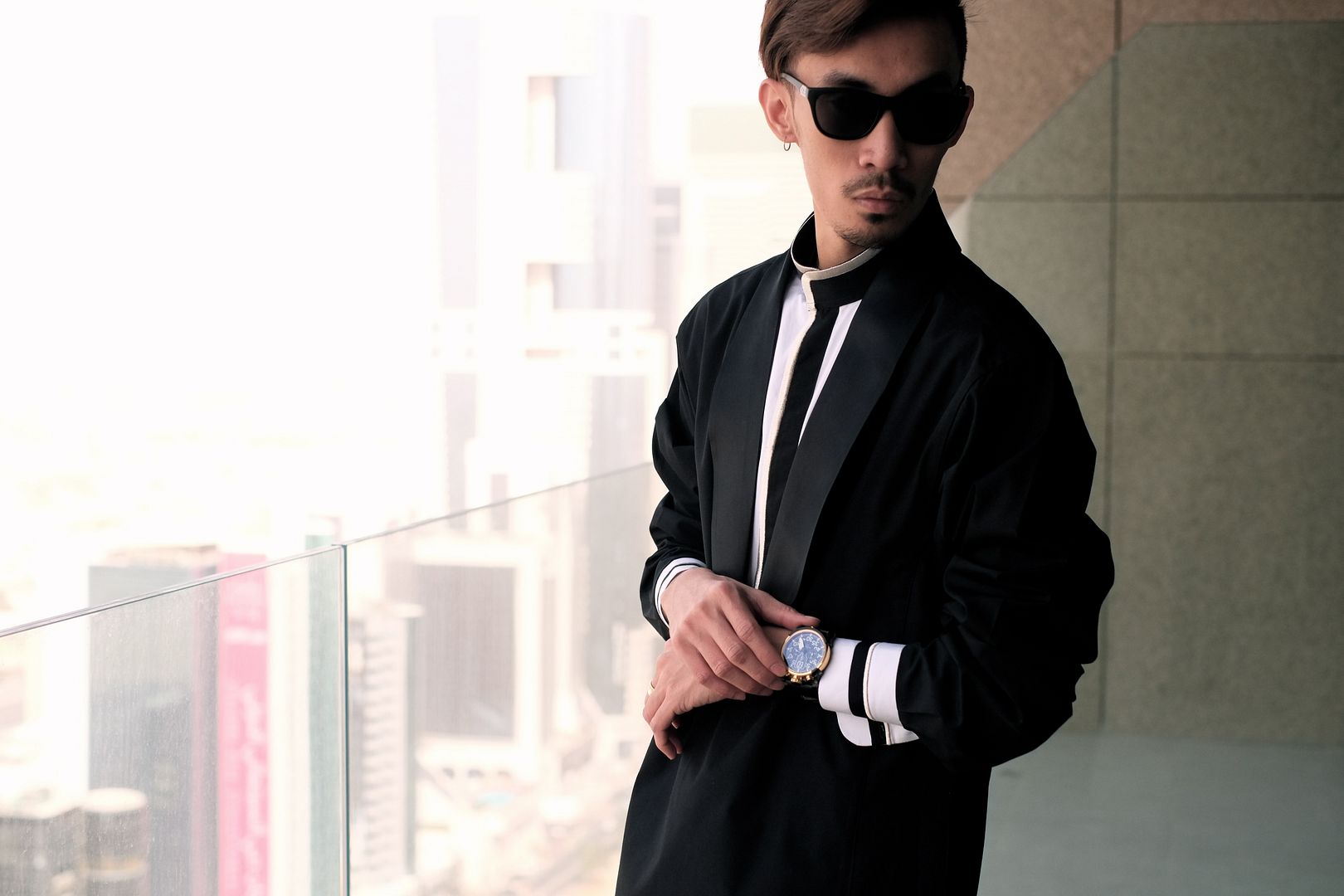 Toby by Hatem Alakeel is the only brand that redefine the normal and traditional Arabic thobe design. The sleek black man's dress has the immediate air of sophistication, bold and not eraticaly generic while the illusion shirt nestled the theatric drama of the look. It connotes a sophist of royal war, a protector of a royal empire so thy it begun (dracula laugh!). Simplified, the whole magic was kept in a wrist watch from Italian craft master CT Scuderia's Touring design. I felt like in a time machine with a mileage of funneled church fashion. Bow down your brunette and blonde heads, a spell of holly fragrant water will be poured! Say Hallelu???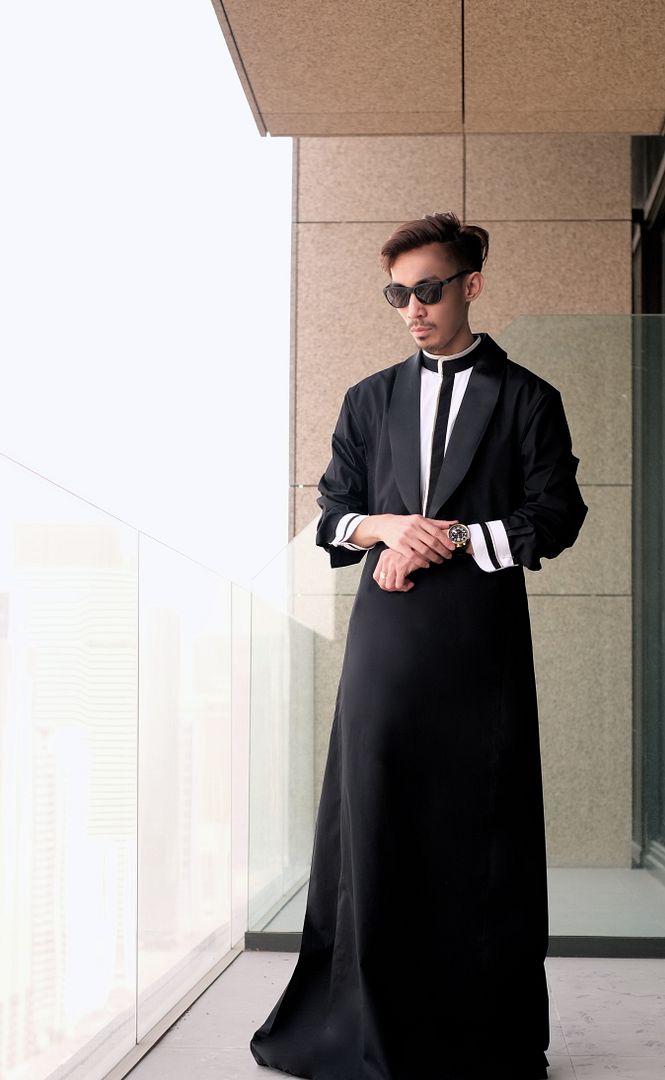 Photographed by: Mahryska

Visit me:

theshadesandscarf.com