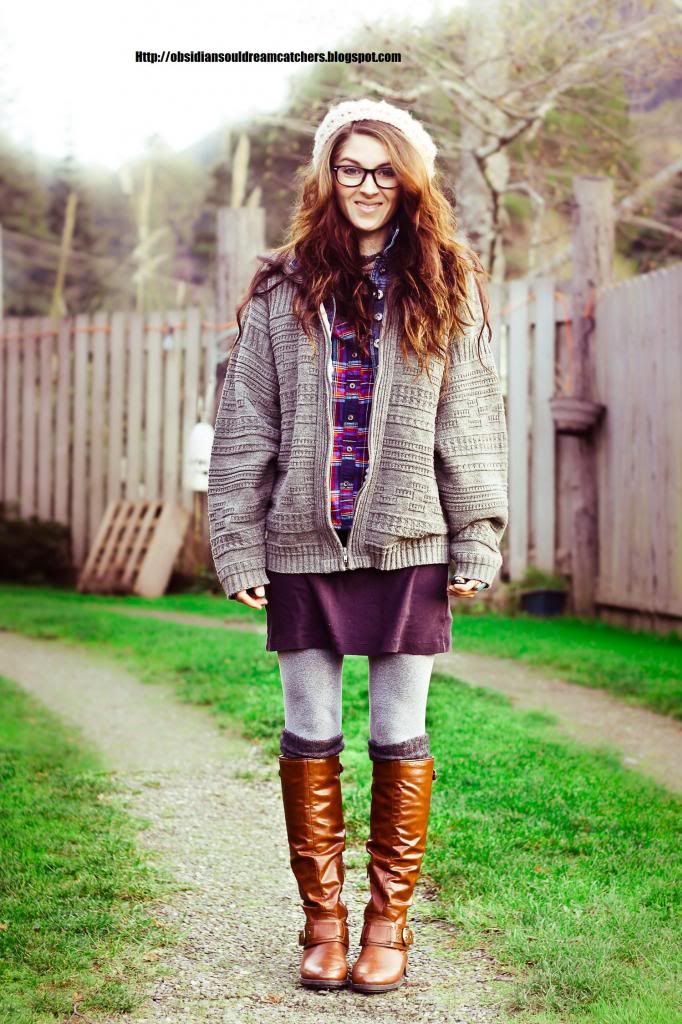 We've been having some really chilly days lately here on the Oregon coast, which means bundling in layers.

While doing things around the house I just had on my pair of leggings and a tank dress from forever 21, knee high wool socks and my brown boots. Upon going outside I realized just how chilly it was. Back up to the room I went threw on a flannel shirt from Hollister and a hand me down sweater that was my Papas. Something of his I treasure as he passed away a few years back. Its so warm and cozy and I am so glad to have it! Its heavy and soft wool and just reminds me of him! I remember him wearing it so many cold winter days so now my brother and I share it and will carry on the tradition. I know it makes my dads day seeing us wear it too:)

I have been working with Firmoo for a month or two now and love their wonderful glasses, so I decided to set the look off I'd add them to the mix as well.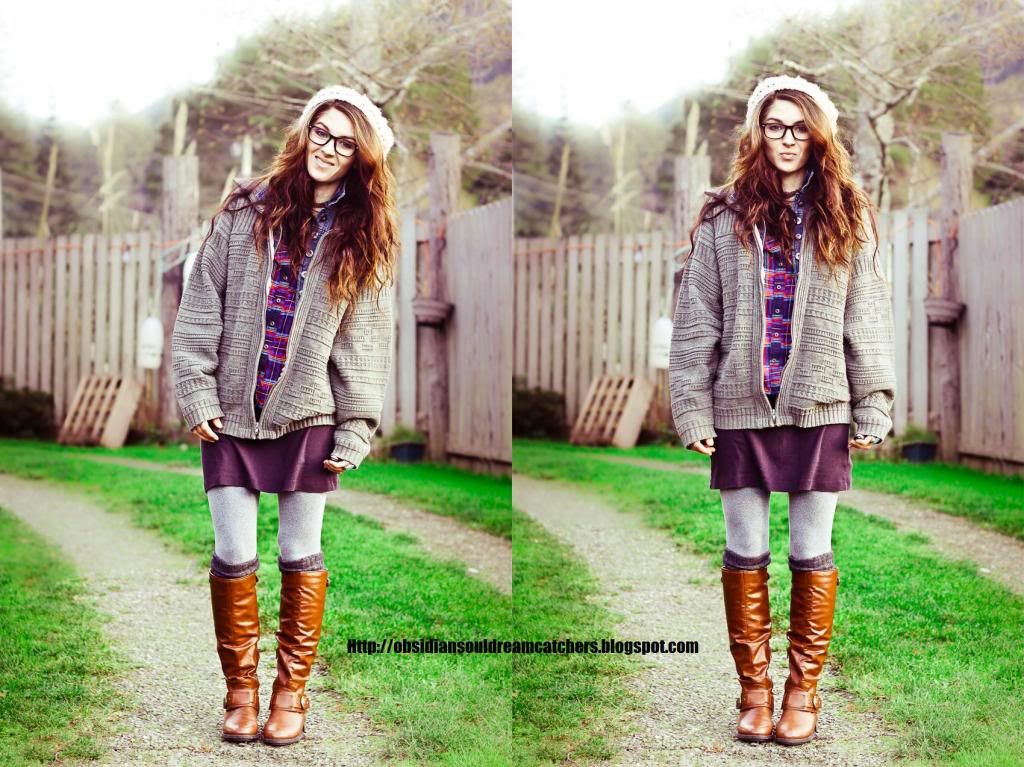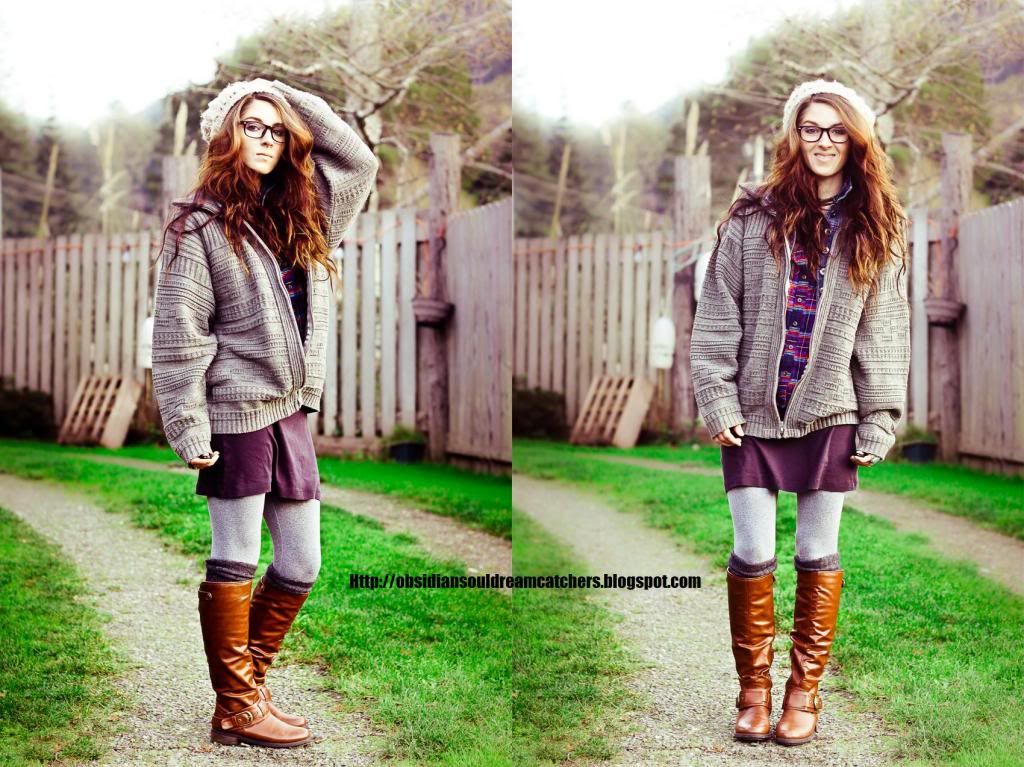 Beanie - Forever 21
Sweater - Hand Me Down
Plaid Flannel - Hollister Co.
Dress - Forever 21
Leggings - Forever 21
Knee Socks - H&M
Boots - Charlotte Russe
Glasses - Firmoo


Don't forget to check out FIRMOO by clicking the ad and see all the amazing glasses they have for so affordable.
I am also featured on Firmoo's Recommended Looks Page so don't forget to check me out there and Follow me:)




FIRMOO'S RECOMMENDED LOOKS PAGE
Thank you for reading and please follow my blog
obsidiansouldreamcatchers.blogspot.com
:)
Jenny

*I own rights to these photos, please contact me before using them for any purpose, Thank You:)*
More looks by Jennifer W.