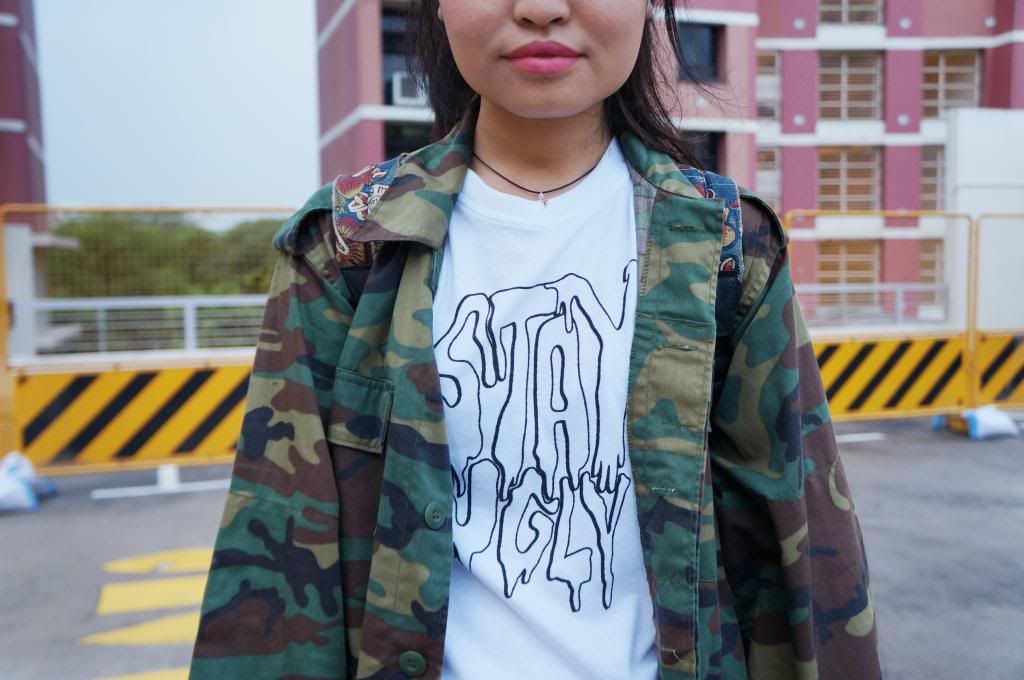 Just how freaking rad is this STAY UGLY tee? It reminded me of that song from the movie Bring It On so thus, the title. And ugh, the grimey/melting 'font' that the words are written in? Perfect. (It even matches my blog and tumblr header!) This top is a basic with an edge. It looks absolutely rad with just about anything!

MORE HERE: cherylsaurus.blogspot.com/2013/02/u-g-l-y-you-aint-got-no-alibi.html

♡ BLOG ♡ INSTAGRAM ♡ TUMBLR ♡ TWITTER ♡
More looks by Cheryl G.

Comments (33)