I love this dress because it can be worn in any season. The black and white makes it so versatile, and you can wear any color scheme

This is one of my favorite necklaces. It has a black skull with golden antlers on it, and it was another gem I found at Ragstock for $7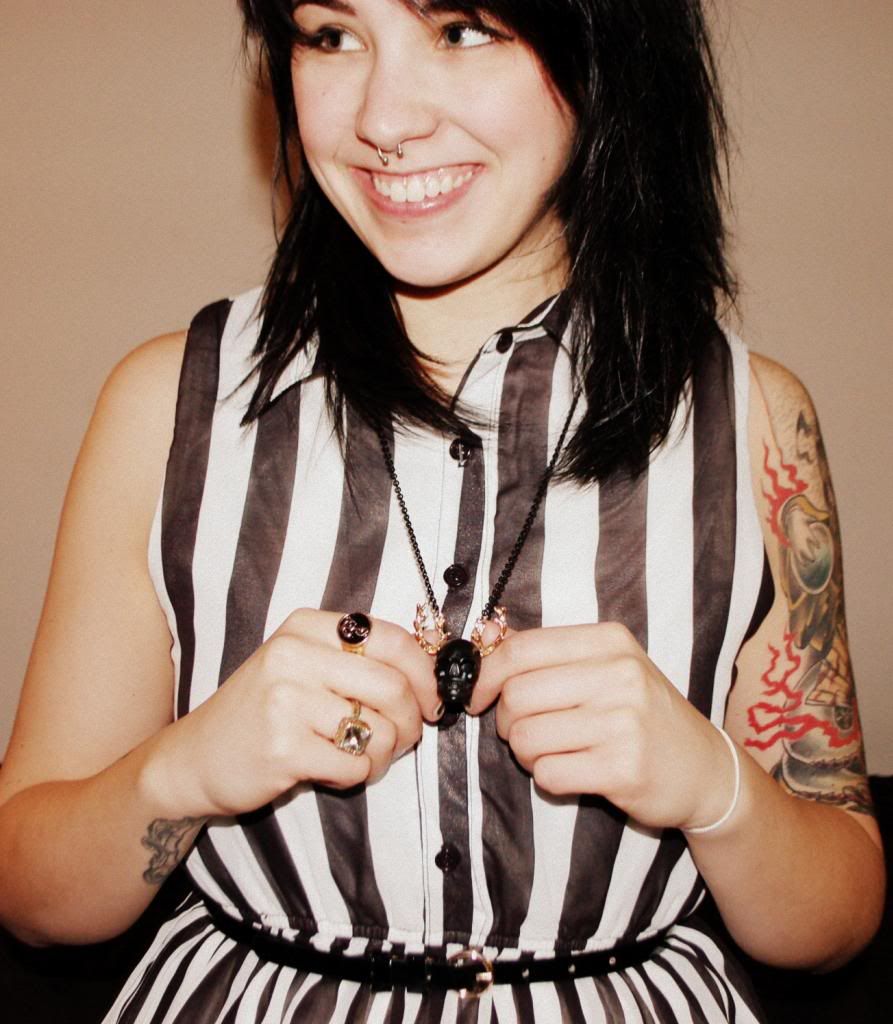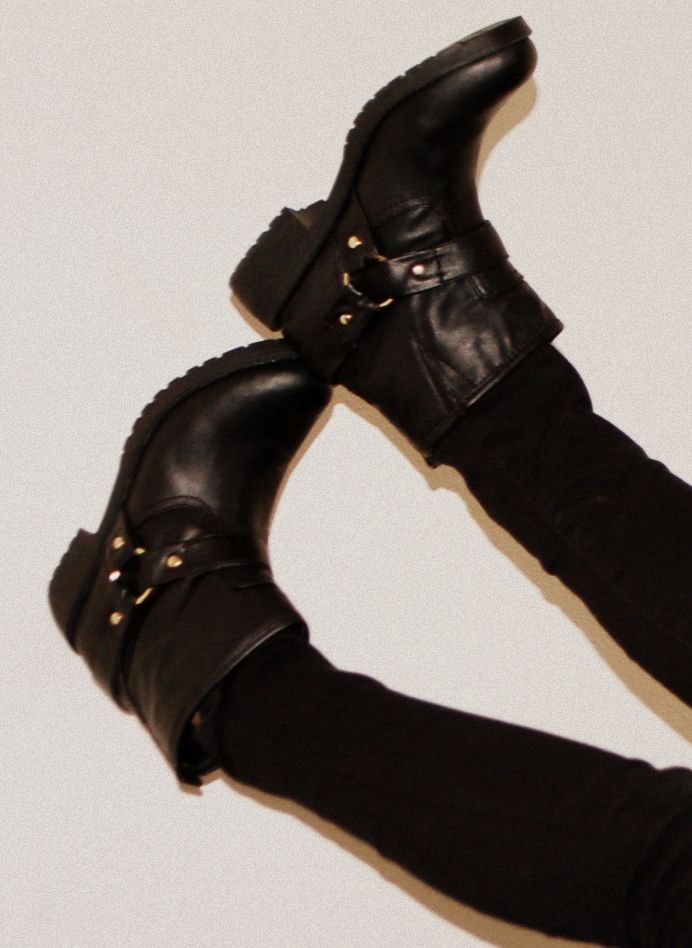 I'm doing a giveaway on my blog (ends april 31st) for a free tank top by SOVRIN (sovrin.etsy.com) All you have to do is follow my blog with GFC, follow SOVRIN on facebook, pick out your favorite item and leave a comment. That's it! The tanks are all hand printed on American Apparel.