Romwe 2013 Spring/Summer Leggings Flash Sale.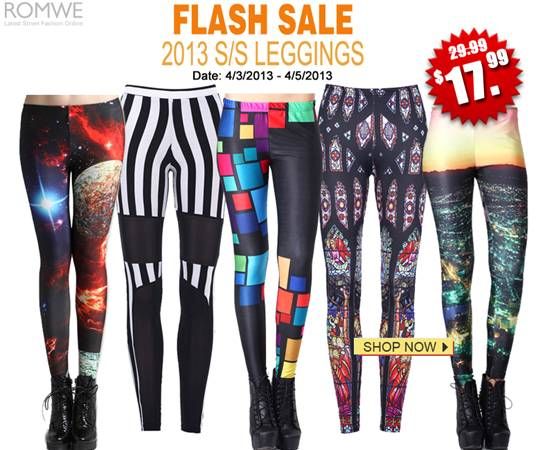 Batch updates is underway, haha! As you know, Romwe have so many new updates recently. T-shirt and shorts, especially Romwe exclusive designed fashion leggings!

It's a important thing to tell you that Romwe will push-off dozens of new leggings every week in the future :D

Romwe choose some special styles to hold this flash sale for all Romwe fans! The original price is $29.99, but now! You can get it in $17.99!! Only three days valid.

You can buy legging $17.99 instead of $29.99!

Date: 4/3/2013-4/5/2013

Only 72 hours! GO!