FOR MORE PICTURES AND INFO PLEASE BE FREE TO CHECK OUT MY BLOG:
preppyfashionist.com/2013/04/sunny-days.html#more

FACEBOOK PAGE:
facebook.com/PreppyFashionist

TWITTER PAGE:
twitter.com/PreppyFashionis

INSTAGRAM PAGE:
instagram.com/preppyfashionist

SHOP PREPPYFASHIONIST
shoppreppyfashionist.tictail.com/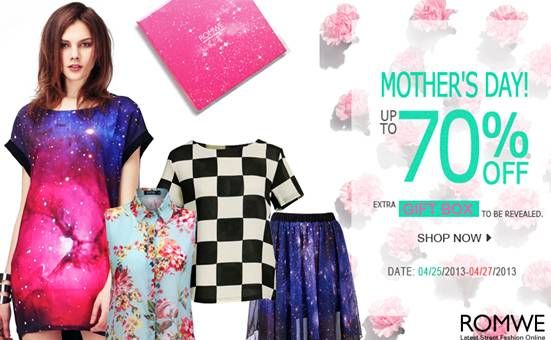 Mother's Day is coming! What will you prepare for your mom?

Have you ever think of wear the same clothes with your mom? Want to make people believe that you are sisters when walking around the street?

Go there to find your family fitted clothing: romwe.com/

Up to 70% off and a mystery gift!