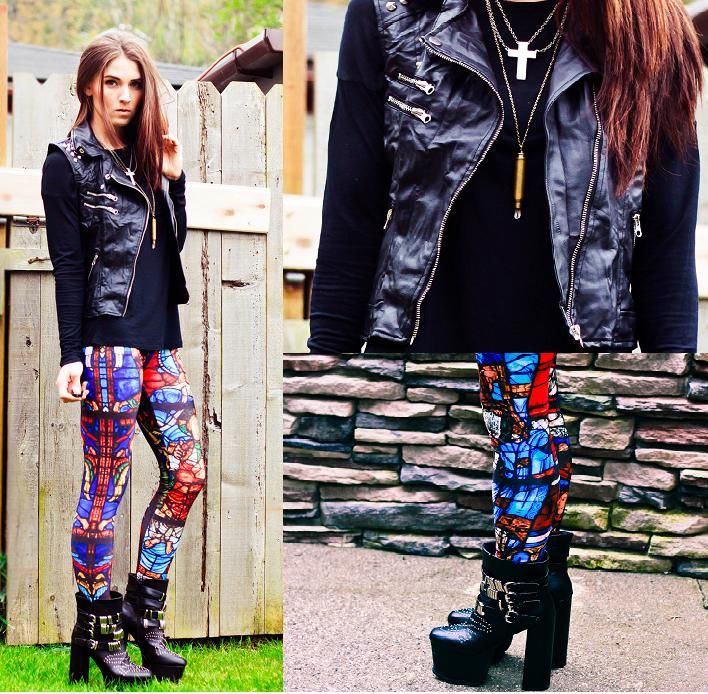 My Romwe Leggings finally arrived!! I, made a post a few weeks ago now about a pair of leggings I purchased through Romwe is fashion! with a credit I had. Although shipping seemed to take some time, upon receiving them and trying them on I soon realized the shipping wait was well worth it! I am in true love with them, they are such amazing quality! They fit me perfectly and are so comfortable and soft to the touch! I received compliments every where I went while wearing these and had everyone ask me where I got them!

I styled the leggings with a black spiked vest I purchased last week at Forever 21 while out of town. I saw this vest and knew I had to have it, as so many different look visions spiraled through my head. I cant wait to share more looks incorporated with this piece in the upcoming future.

The shoes I ordered a few months back but this is my first styled post with them ! Its safe to say I am in LOVE with these boots! I found them on Spy Love Buy and couldn't resist! They traveled to me all the way from the UK and made it here in just 1 week. I was very impressed with how quick the companies over seas shipping was! I plan to buy more from them as I have my eye on a few more pairs as we speak!

The Cross necklace from Forever 21
The Bullet casing with Crystal one from my personal collection that I have made.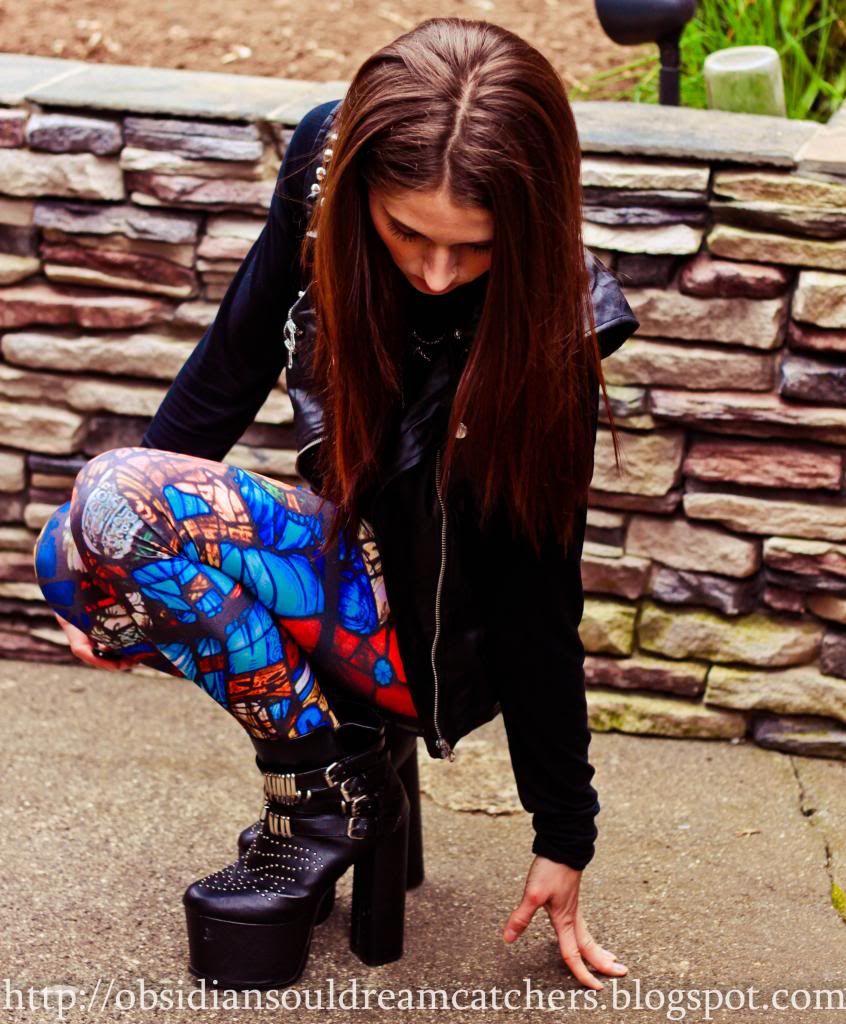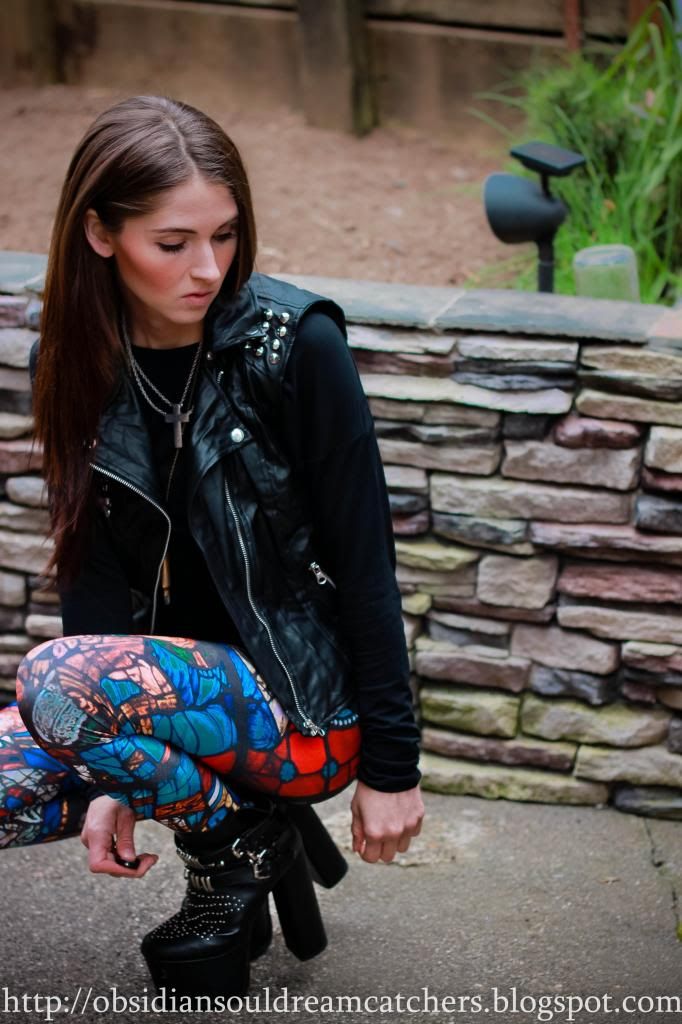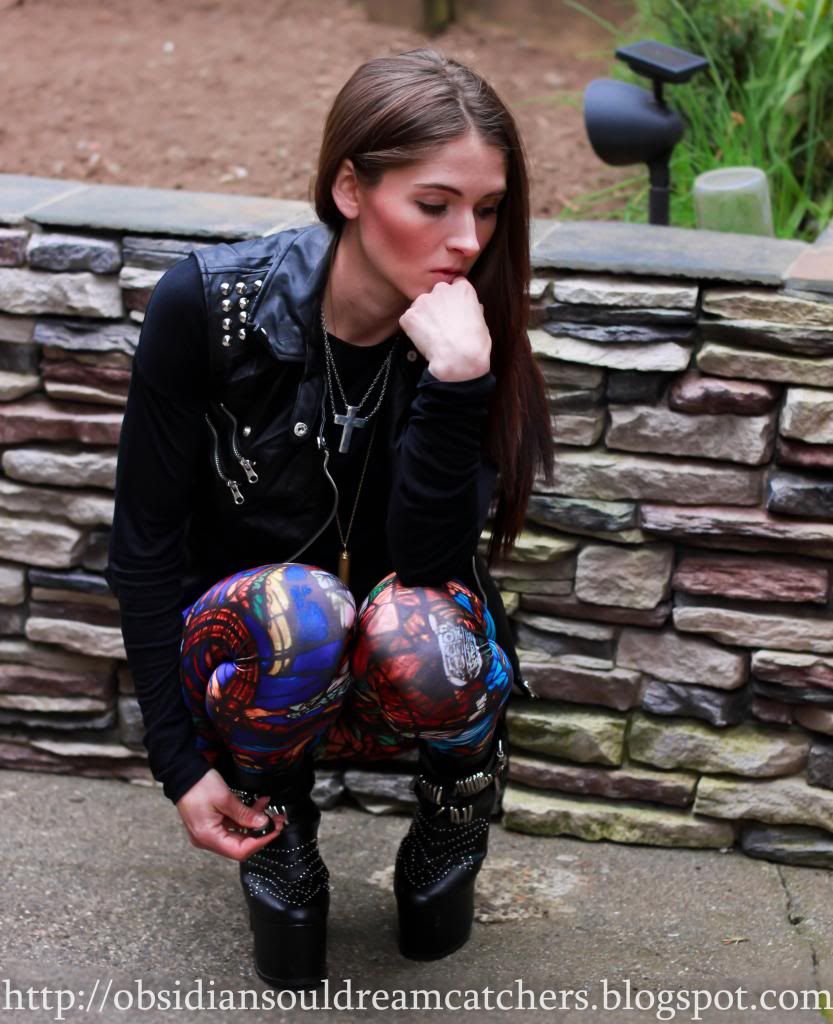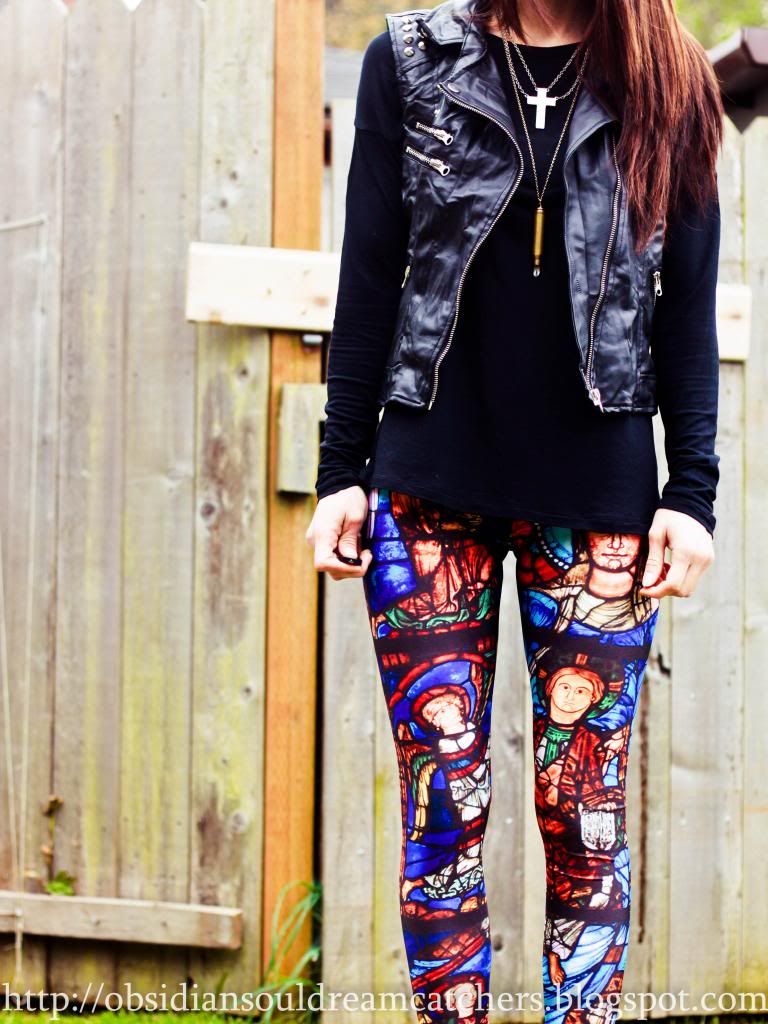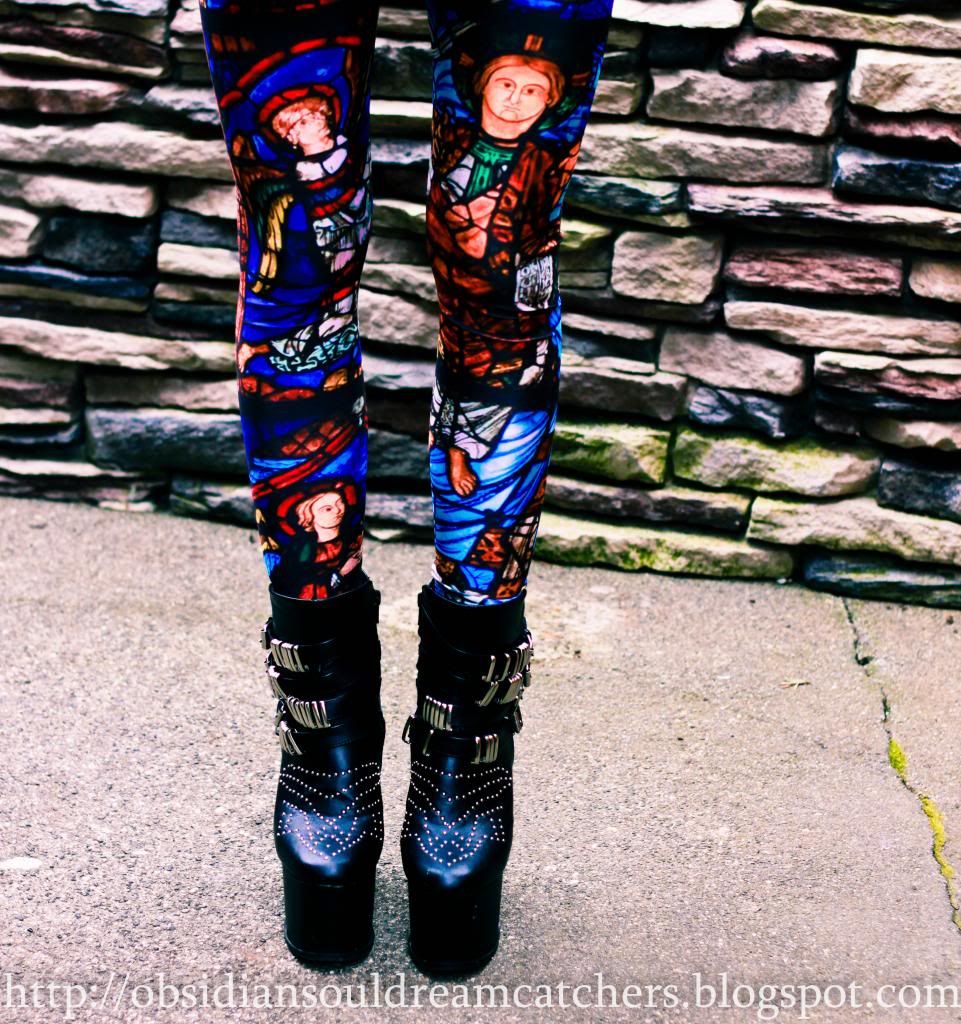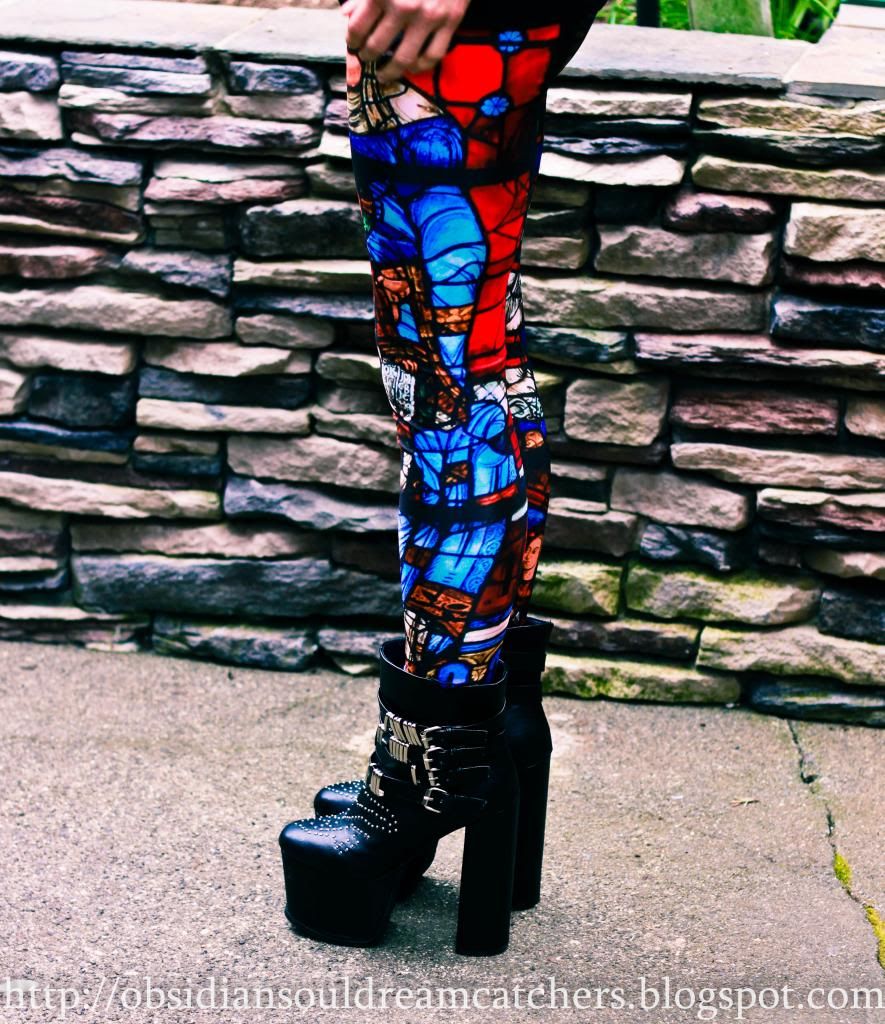 20% off $105+ at Romwe.com


Please follow my blog
obsidiansouldreamcatchers.blogspot.com

xox