After falling in love with the free people June washed ashore lookbook and hair tutorial I decided to try a look and style out for myself. Here's some results of the boho hair style using some techniques I learned form the video! What I love about this style is there truly is no wrong way to do it. As long as your creative and throw in some braids and twists it should turn out pretty cute.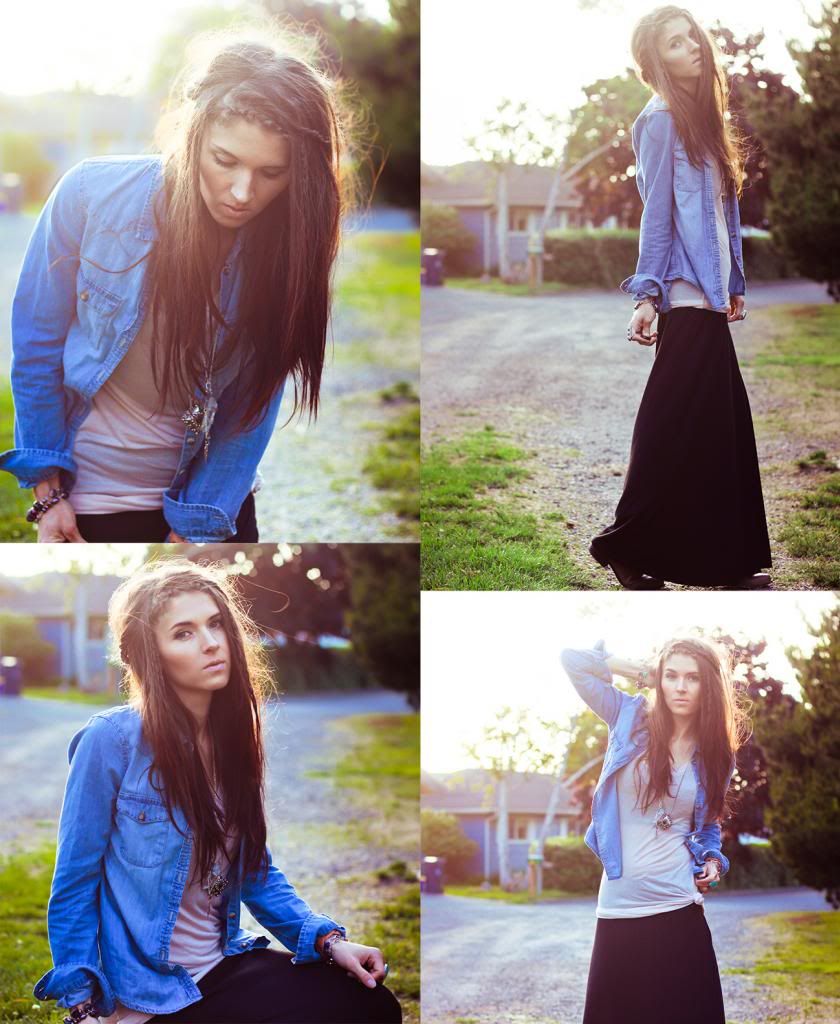 PLease follow my blog!:)
obsidiansouldreamcatchers.blogspot.com
More photos there

#freepeople #skirt #bohemian #summer #denim #denimshirt #summerstyle #boho #urban #layered
More looks by Jennifer W.