Studded Ankle Boot

,

Bamboo

,

Bamboo

, in

Boots

Bandana
I have been trying to clean out my closet but haven't been having much luck parting with many items:( I find as soon as I put them in a pile to get rid of I am pulling them back out because my mind sees some new way to wear them, lol. For instance these jeans, one of my previous favorite pairs which now are 3 or 4 sz's too big on me. I used to wear these all the time as a nice form fitting jean, now being too big, I thought perfect I can part with them and free up some space in my jeans drawer.. until boom I realized If I belt them and roll the bottoms they'd probably make a perfect boyfriend jean. I was right, being as they are a designer denim -seven for all mankind- they have great durability and the denim is super soft. Now I am hooked on them as a lazy summer day go to in my wardrobe! This day I styled the boyfriend jean look with a white tank from american rag, a billabong amry style jacket a bandana passed down from my dad and studded moto boots by bamboo. A simple peace sign necklace and vintage thunderbird belt to finish the look off. Rings are classic rings I wear almost daily, my turquoise and stones. Always rocking my stones and big rings, and a leather cuff from my handmade collection.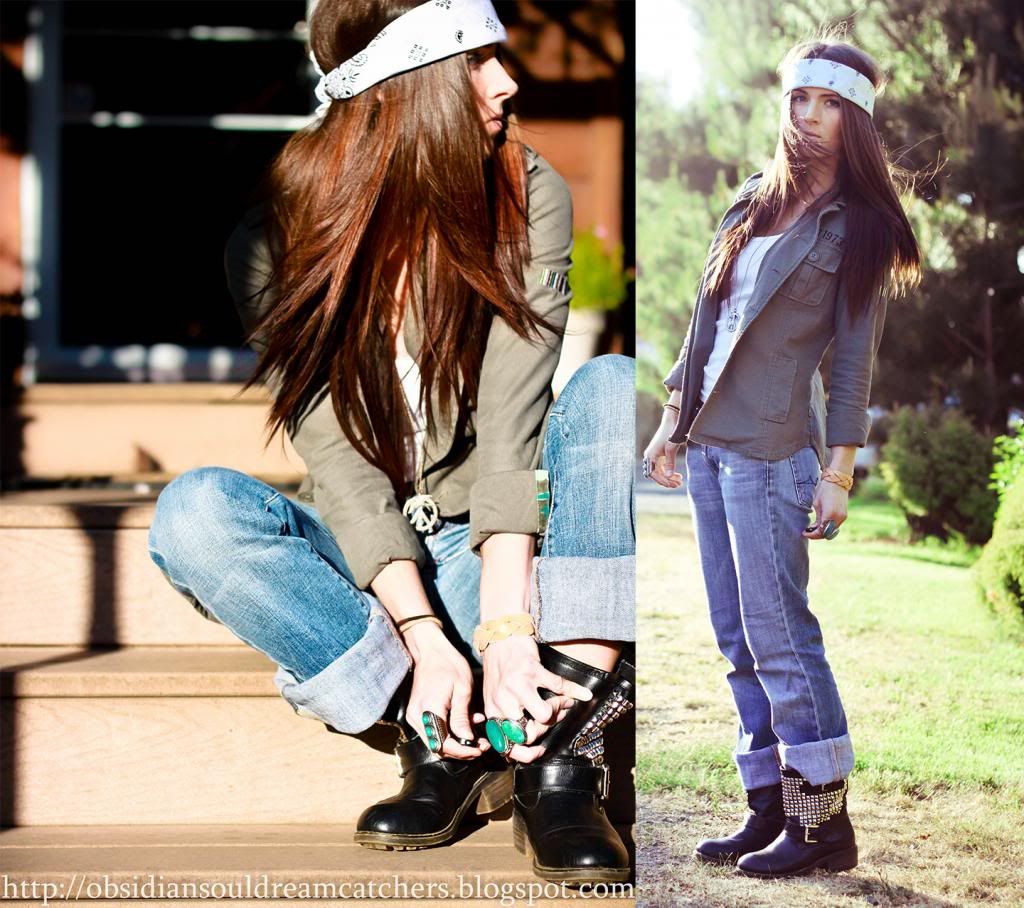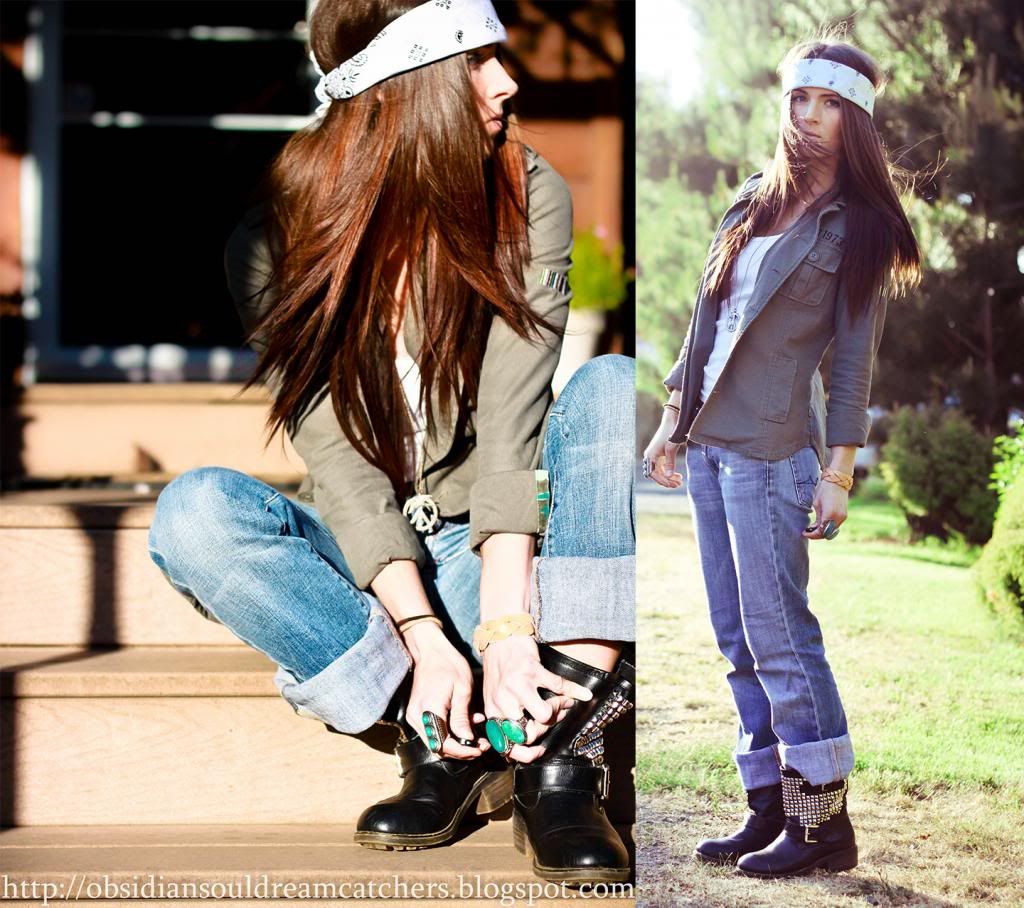 Please comment and hype and fan me on lookbook

Dont forget to enter my giveaway contest, look down further on blog for the contest!

obsidiansouldreamcatchers.blogspot.com

#bandana, #black boot, #boyfriendjeans, #contest, #firmoo, #giveaway, #motoboot, #rockchic, #rock n soul, #rockstyle, rolled#cuff, #soul, #studded #ankleboot, #studdedbuckleboot, #surplusjacket #thunderbird #belt #thunderbirdbelt #vintage #peaveandlove #peace
Thank you:)
More looks by Jennifer W.