~HYPE AND FAN~ & I will return the love!! xox

obsidiansouldreamcatchers.blogspot.com

I cant believe October is here!! I love this time of year as the warm summer days transition into fall. The changing of seasons here on the Oregon coast is truly mesmerizing. The leaves cascade from the trees, floating through the breeze so silently eventually falling bringing splashes of color to the earths floor as they become one. Much like a magnet the ground pulls the once alive beauty to the ground so a new life can transpire after the winter months fade away and spring is on the horizon. A glorious life comes to an end and leaves behind its soul in the form of autumn colors, making us see the beauty of transformation. The chill in the air makes snuggling feel so necessary. Its the time of year where cinnamon, pumpkin spice, and a cozy fire become some of my favorite things. The sun still shines but does not radiate its inner love like it did just weeks prior. Fall marks the beginning of the time of year where curling up with a mug of hot tea in your favorite blanket shouldn't make you feel guilty.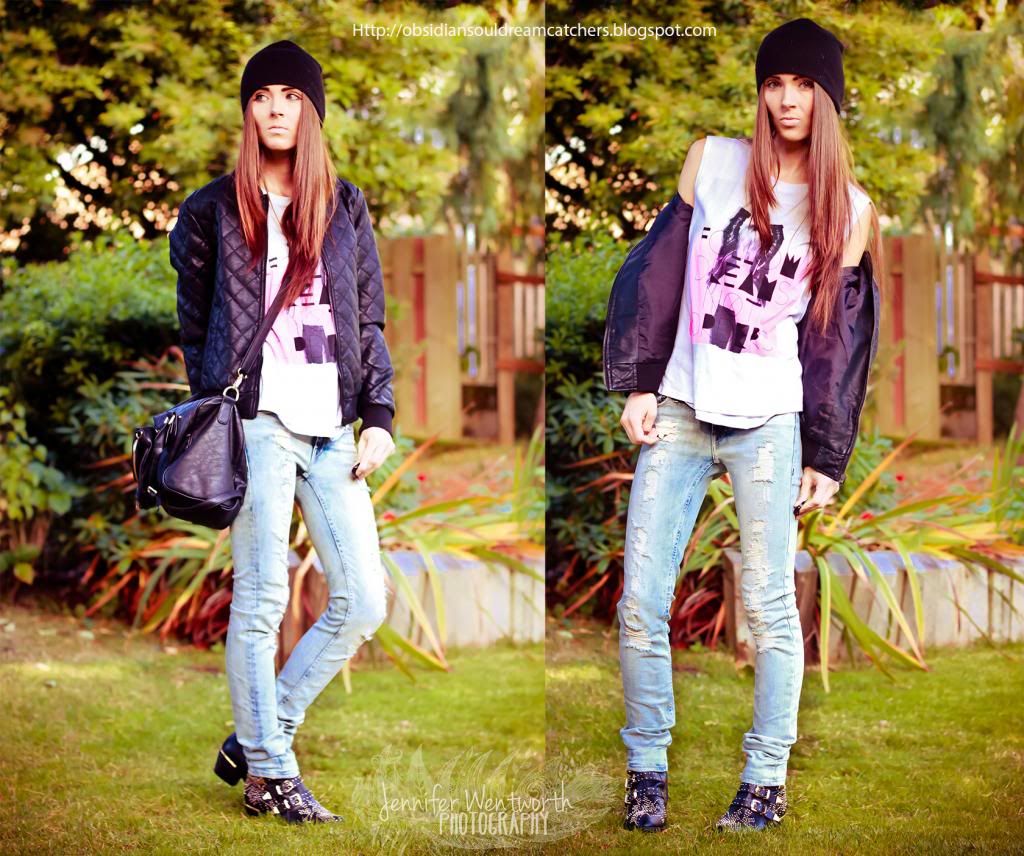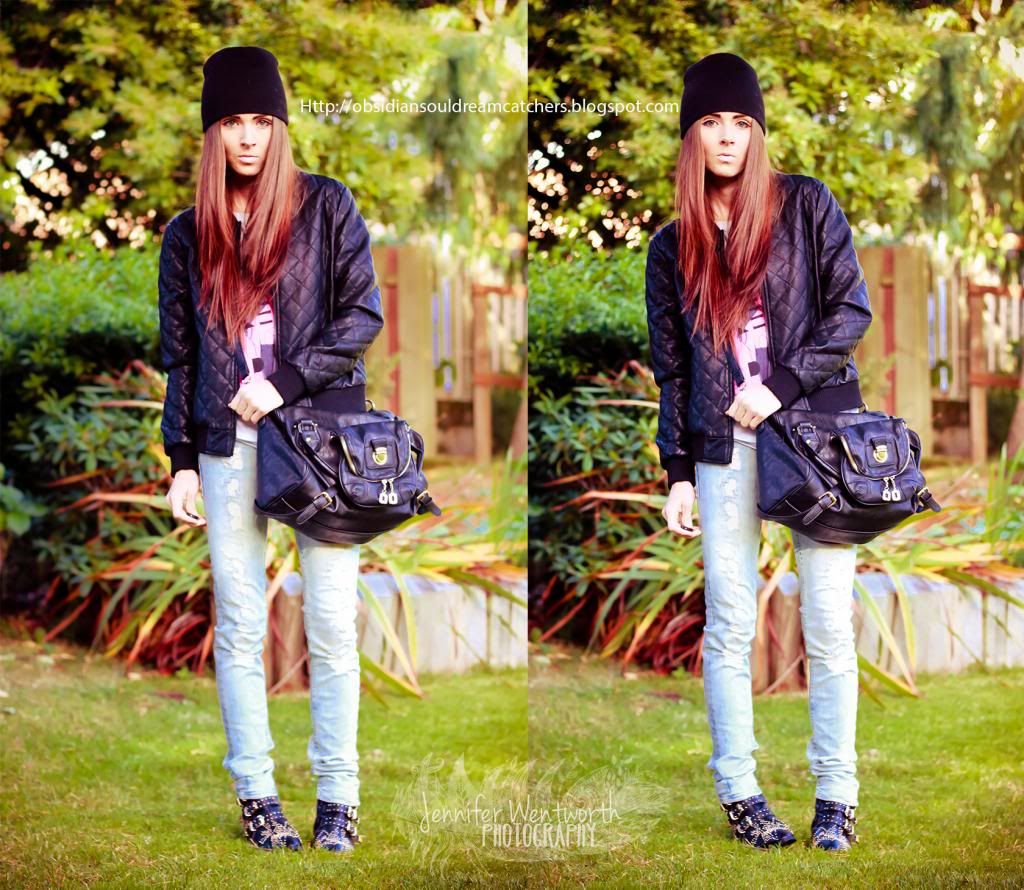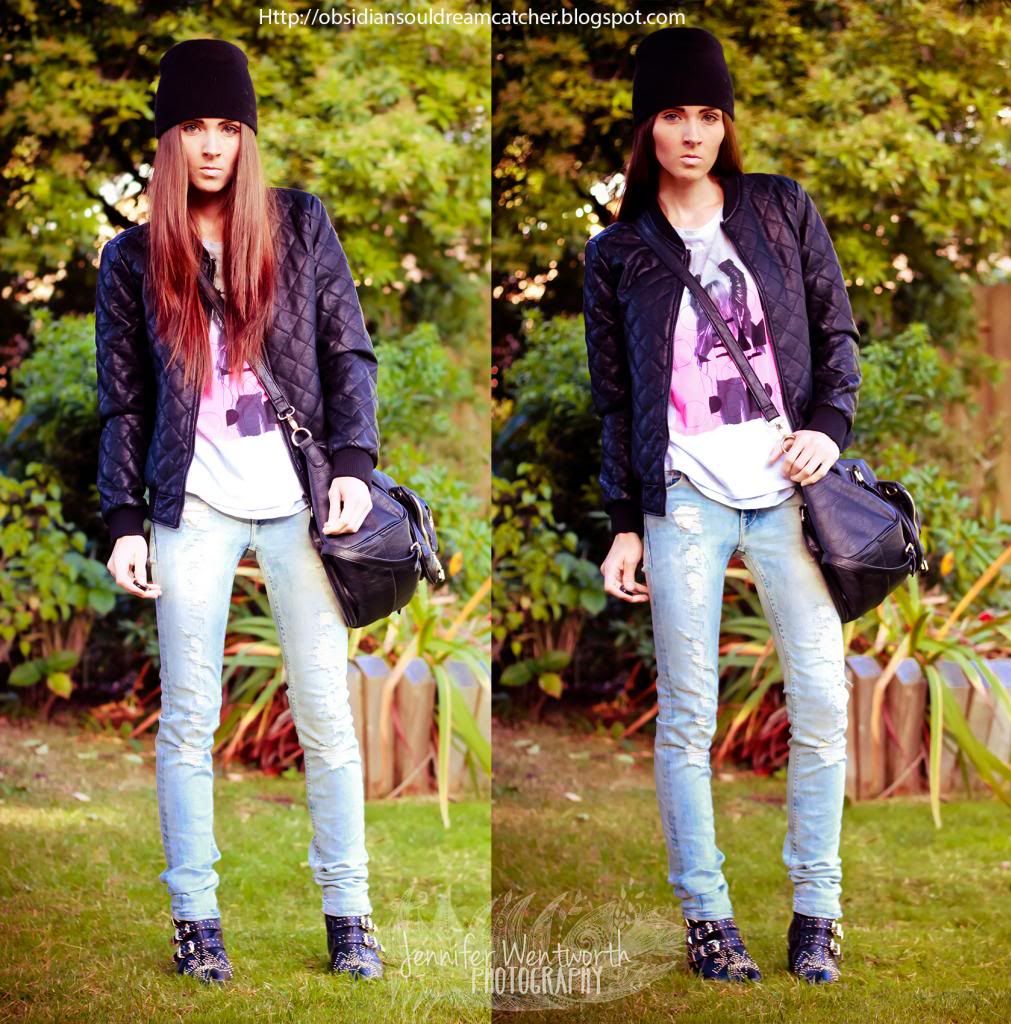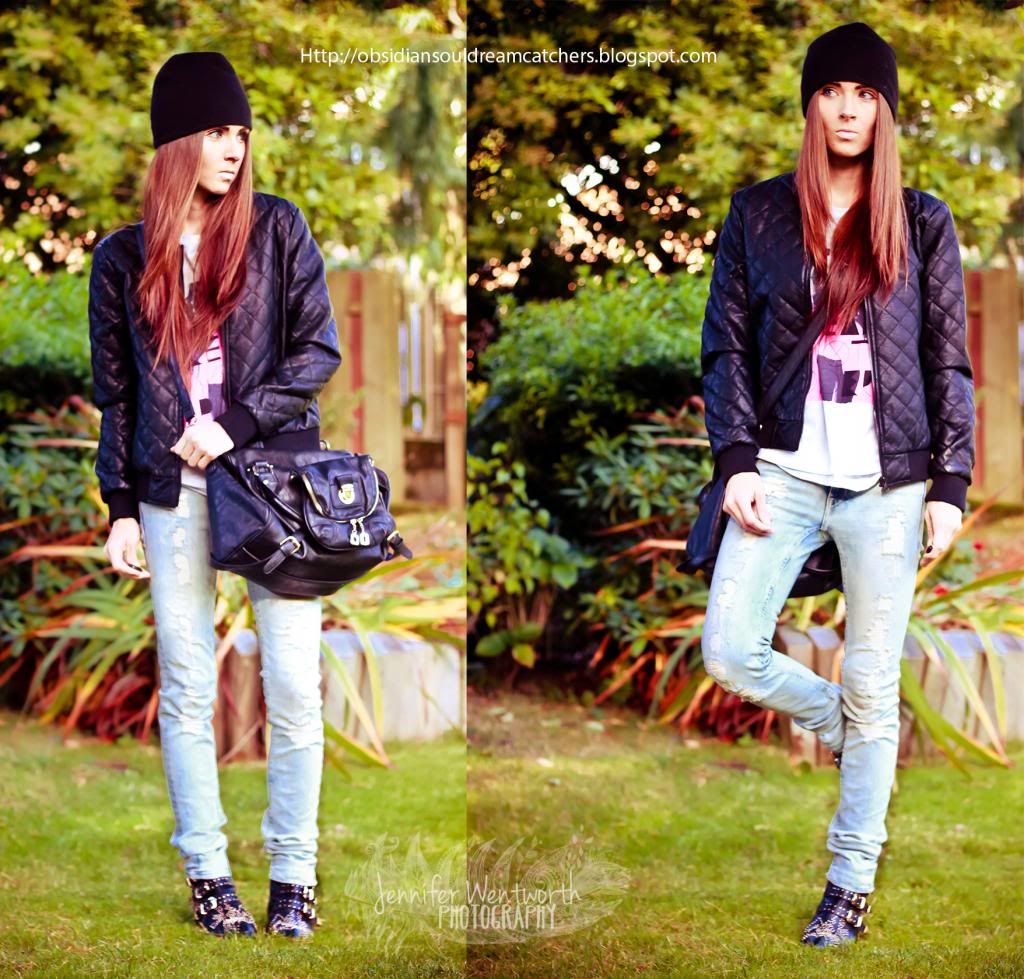 The Beanie is Forever 21
The Bomber Jacket Forever 21
The Tank Forever 21
Jeans H&M

Please follow my blog obsidiansouldreamcatchers.blogspot.com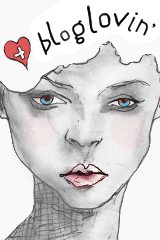 #h&m #fallfashion #oversizedbag #purse #bag #denim #forever21 #studdedankleboot #ankleboot #black #outerwear #bomberjacket



More looks by Jennifer W.