Please hype fan and comment as well as follow my blog

obsidiansouldreamcatchers.blogspot.com

Thank you to all:) xo

Before we knew it the days became shorter and the summer days turned to fall, the leaves change colors and plummit to the floors beneath our feet. Fall is here ! A beautiful story lies in front of us every morning as we wake, we write our book we call our lives and choose the paths in which we walk. We dream, we live,we ponder life, we become, who we choose to be.

This look is comfy and casual yet street chic. The beanie, Forever 21, the leather jacket Forever 21, the oversized tunic Forever 21, the belt Forever 21, the jeans baggy boyfriend style thifted levis rolled at the ends, the shoes my favorite chloe inspired boots. The cross necklace Forever 21, the bullet necklace a design from my personal hand made collection, the silver tibetan perfume bottle necklace, thrifted, leather wrap around bracelet from my personal handmade designs, as well as the leather turquoise choker.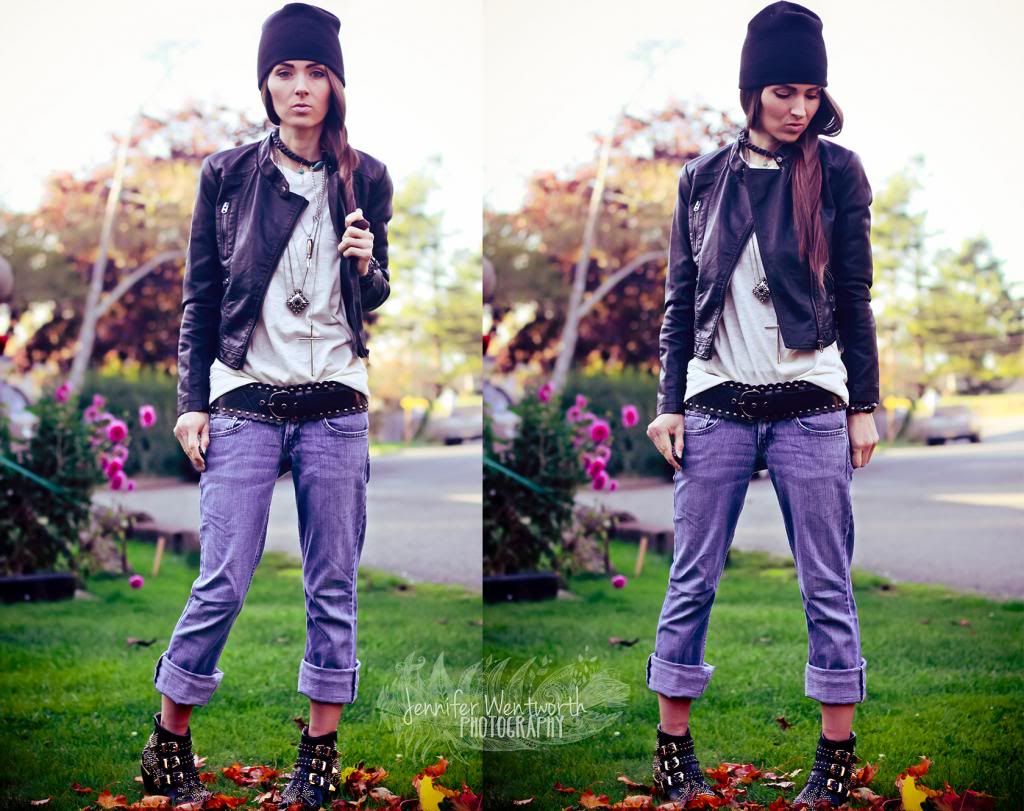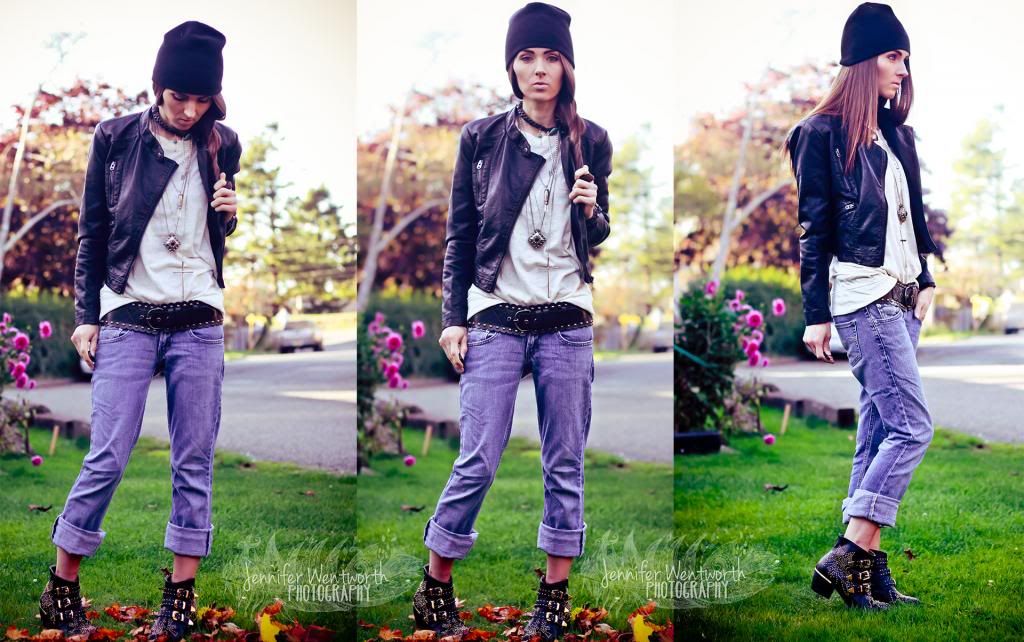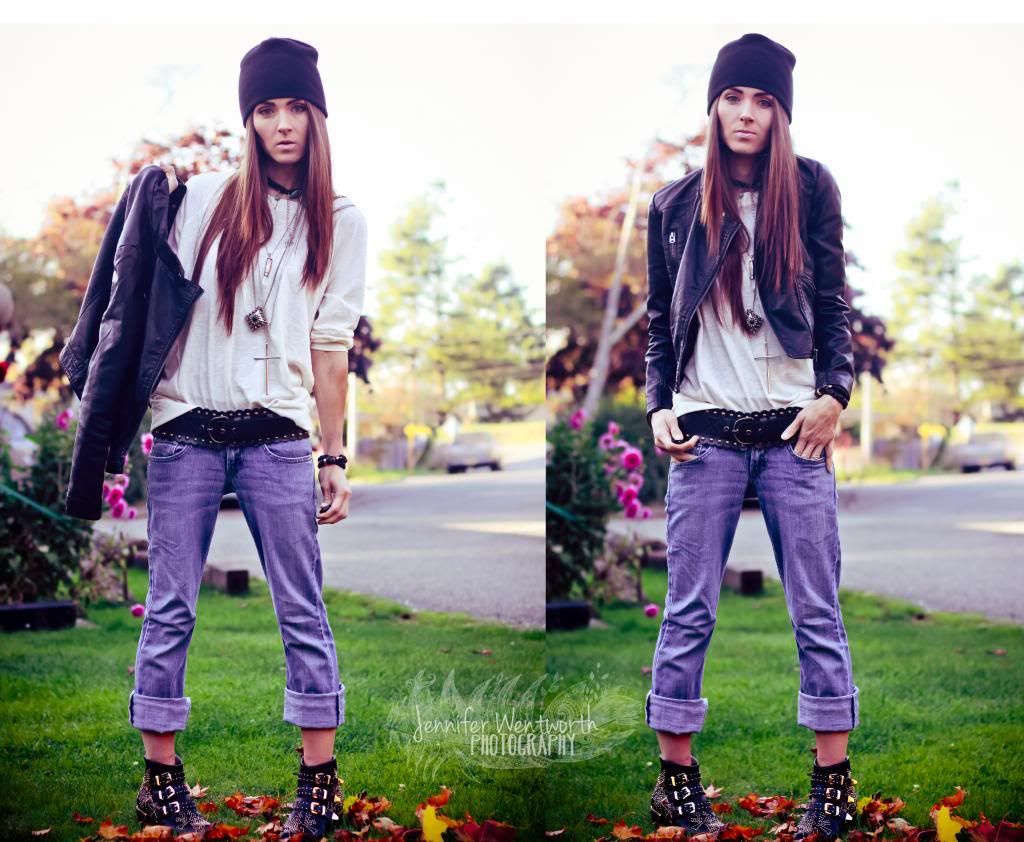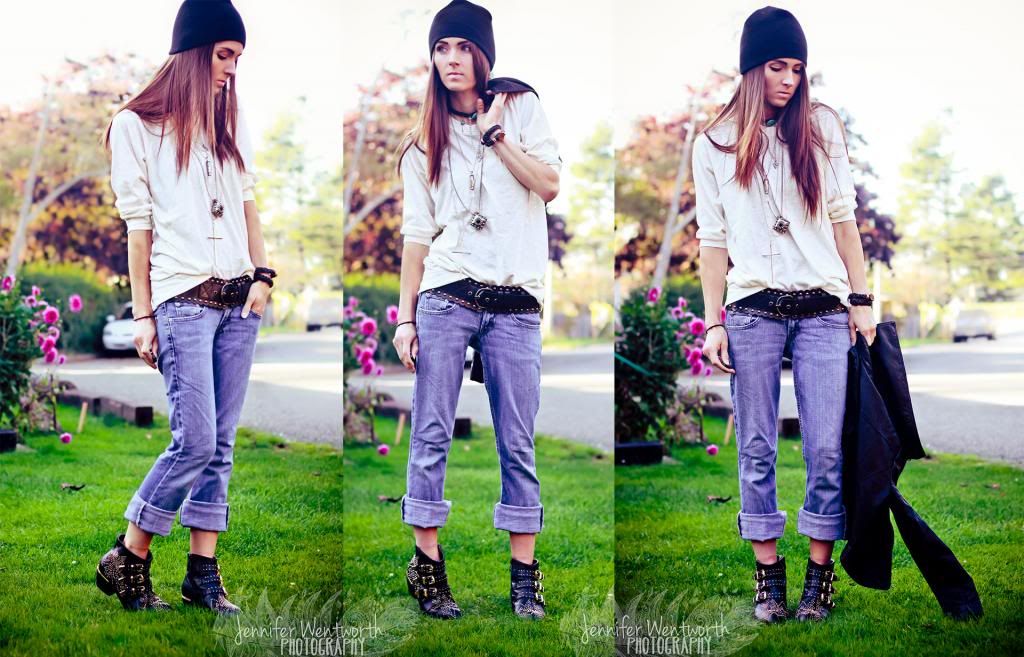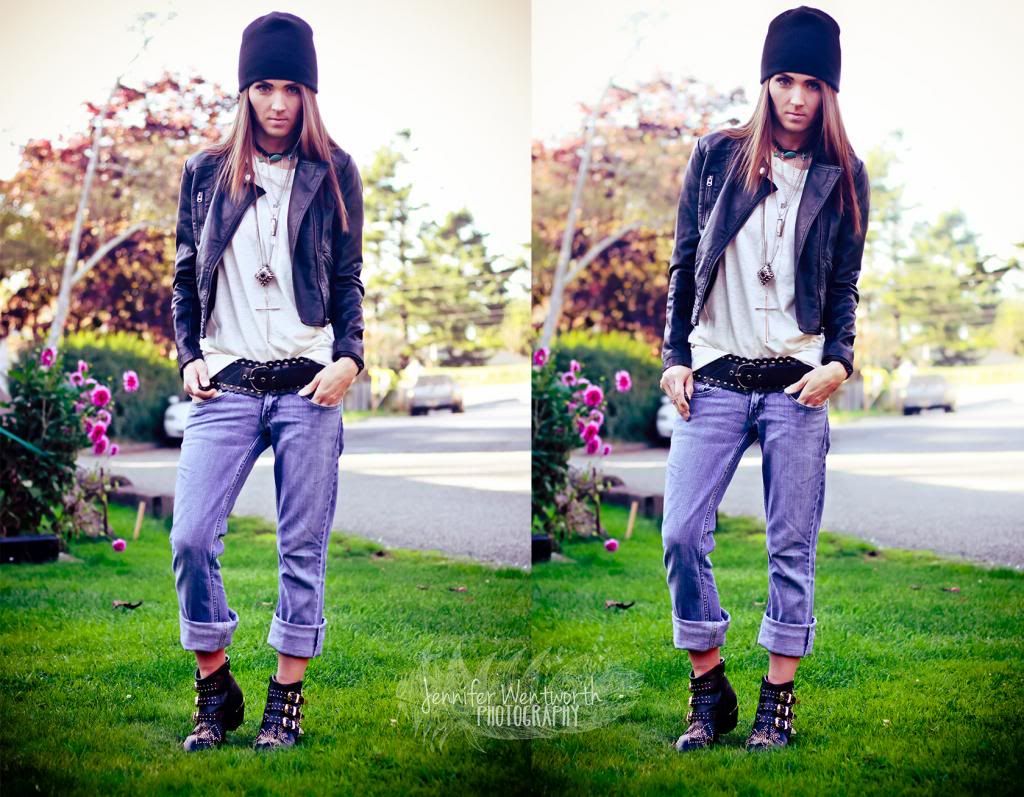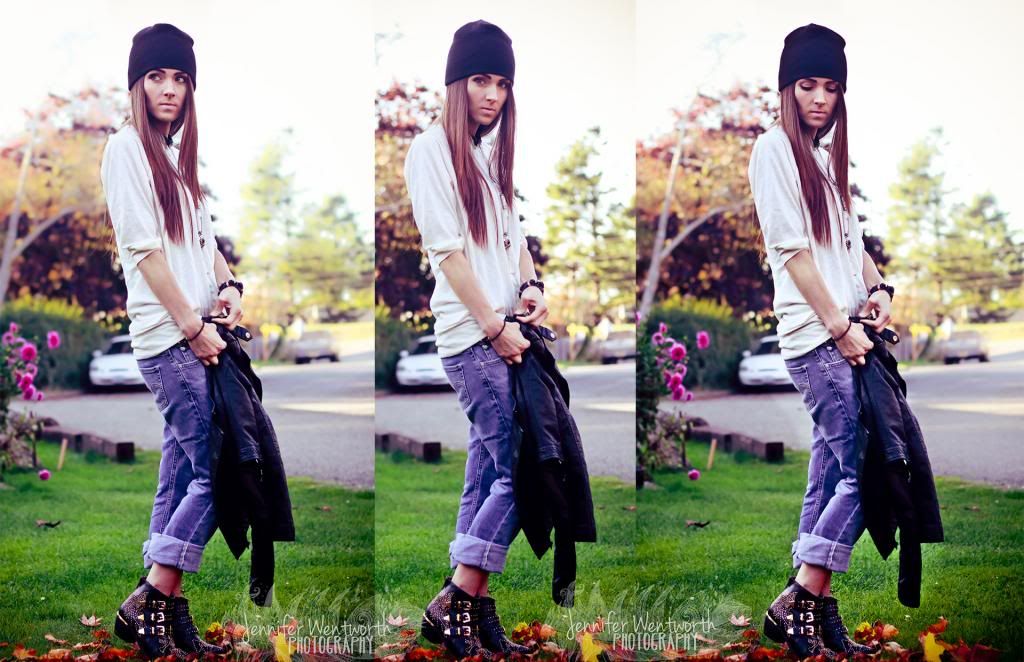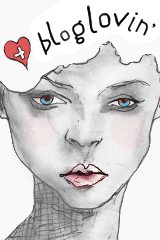 Follow my blog to see more of this look!

#beanie #forever21 #oversized #tunic #leatherjacket #chloeboot #studded #fallfasion #streetstyle #model #boyfriendjean
More looks by Jennifer W.