Requirements for your participants:

1. Must be a follower of my blog (fashionmakeuplifestyle.com) thru GFC
2. Like Romwe on Facebook:
facebook.com/Romwe.Fashion
3. Like my Facebook Page: facebook.com/FashionBeautyBlogger
4. Leave comments about our party dresses among the following collection:
romwe.com/Party-Season-Round-2-c-334.html?giveaway8

I will be picking 2 winners and each winner can get a $30 voucher.
Good Luck everyone!!!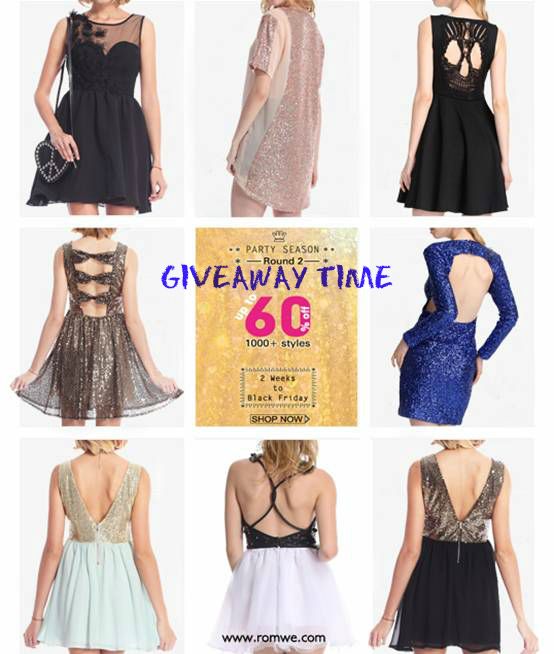 #fashion #style #blogger #lookoftheday #lookdeldia #fashionblogger #styleblogger #moda #estilo #ootd #ootn #latinafashionblogger #latina #latinablogger #bloguerademoda #fashionista #streetstyle #whatiwore #chic #bayareafashionblogger #streetfashion #bayarea #bayareablogger #beautiful #womenfashion #hot #trends #tendencias #mystyle #fashionexpert #outfit #lookbook #mystyle #lifeofablogger #chicinthecity #bayareafashion #swag #shoes #street #clothes #colorful #want #heels #necklace #weheartit #want #inspiration #shorts #streetphotography #dress #picoftheday #photooftheday #pictureoftheday #cute #follow #fun #smile #instago #life #instacollage #instacool #amazing #cool #look #pink #photo #awesome #black #accessories #ideas #bestoftheday #bayarealove #sanfranciscogiants #giants #baseball #sexycool #baseballgiants #reppingmyteam #bayareaforever #sfgiants #sfgiantsforever