#flourescentgreen #green #colorblock #romwe #giveaway

I joined a kiddie party with my son and we're required to wear something with green, pink or white. Read more here: fashionexplorer.net/2013/12/14/romwe-christmas-giveaway/

I invite you dearies to join our giveaway. Only 1 day left!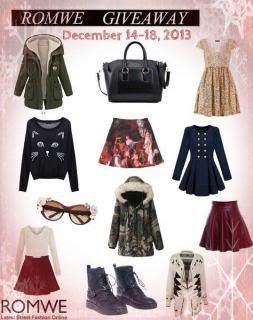 This week ROMWE prepared a special Christmas gift for their dear customers from December 17th to 23rd. Here are some fabulous inner details for you!
Dresses all $11.99
Knitwear and hoodies all $14.99
Outwear including coats, jackets and suits all $24.99
Tops including shirts, t-shirts and vests all $8.99
Bottoms including skirts, shorts and pants all $9.99
Leggings all $9.99
The inner link is
romwe.com/XMAS-BIG-SALE-c-379.html?fashionexplorer
All of them, once sold not, won't be restocked!
Up to 80% off! Whole week!
Biggest discount! Most styles ever!