I am sorry for slacking on posting lately, I feel awful about it and my news years resolution is to post much more frequently and make my blogging more of a career:) The holidays just had me so busy it was tough to find the time to even open up my computer some days:(
So this post is from a few weeks back, (Pre-Christmas) and I am just getting around to getting it posted, once again I apologize and hope you all understand:)


With the cold temperatures, icy roads, snow showers, and rain my handsome boyfriend has had a few days off work! YAY! We've been getting to stay up late, sleep in, well 9 am is sleeping in to us lol:) and just spend time together ! With our busy lives we sometimes find ourselves in that same routine of work, working out, cooking dinner, then watching tv in bed together. Its been nice to just relax and kick back, make a fire and work on my jewelry, and just get to see him all day! The other day we went out shopping and this was what I decided on to warm. It was chilly and began to rain, so I opted for the warm trench and beanie to complete my look.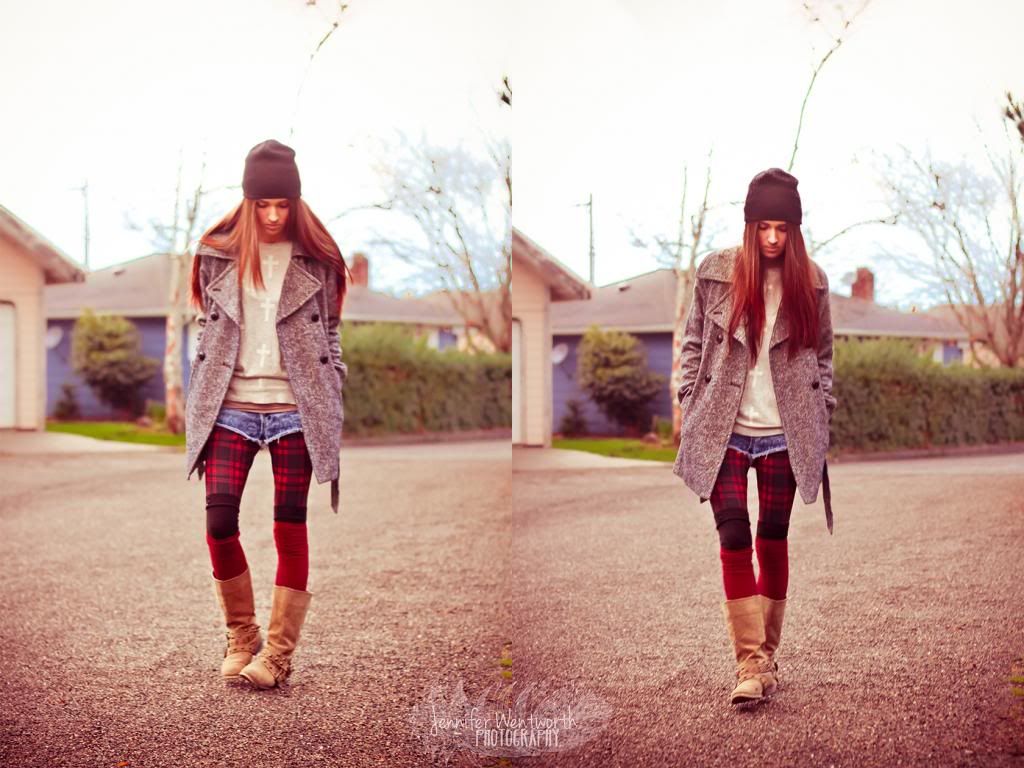 The Pea-coat Trench is Old Navy
Beanie Forever 21
Sweater Forever 21
Shorts TopShop
Pants Hue
Socks Forever 21

#highwaisted #topshop #forever21 #beanie #shorts #highwaistedshorts #winterstyle #winterfashion #thighhigh #thighhighsocks
More looks by Jennifer W.