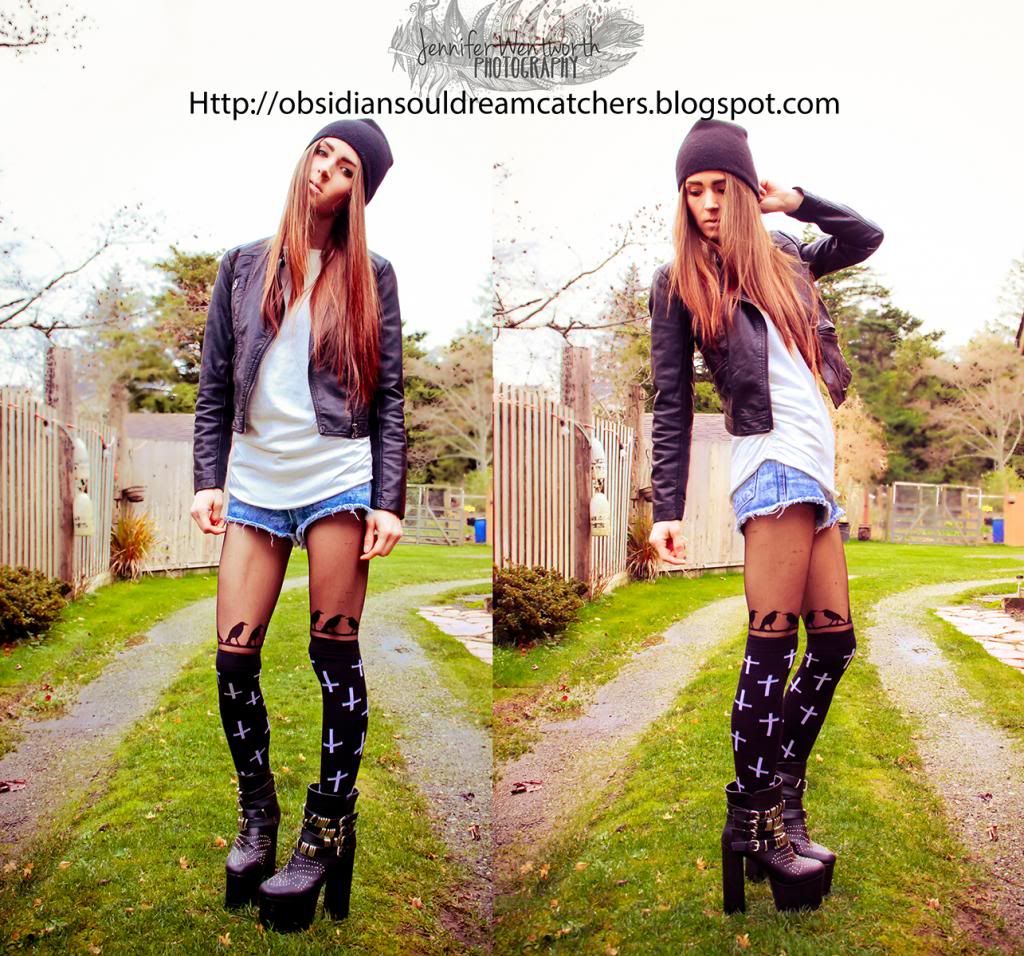 Other than the cold front we had in early to mid December our winter here on the Oregon coast has been insanely mild from what we are used to, we've even had some 70 degree days. This is really the first week we have seen any real rain since winter began, and still its not been much. This look was from 2 days ago, Tuesday January 7th. Mom and I got up and went out for some errands and a bit of shopping and this was my rainy day attire. I am a huge fan of tights thigh and knee highs and shorts so even on rainy days I manage to get them to pair with a comfy sweater and a moto jacket and have it work for me:)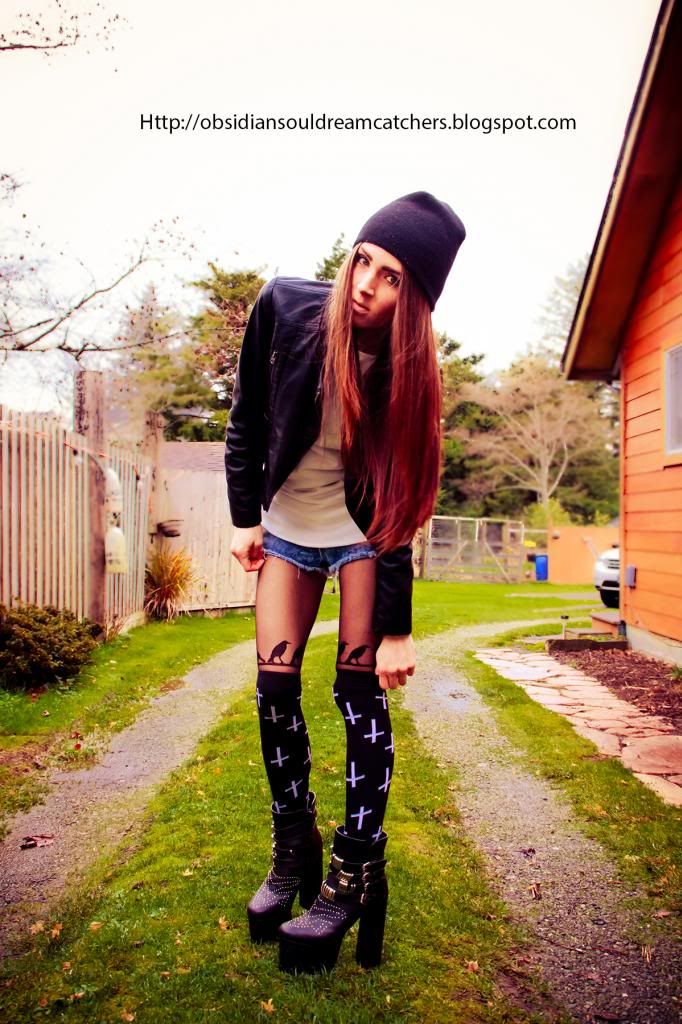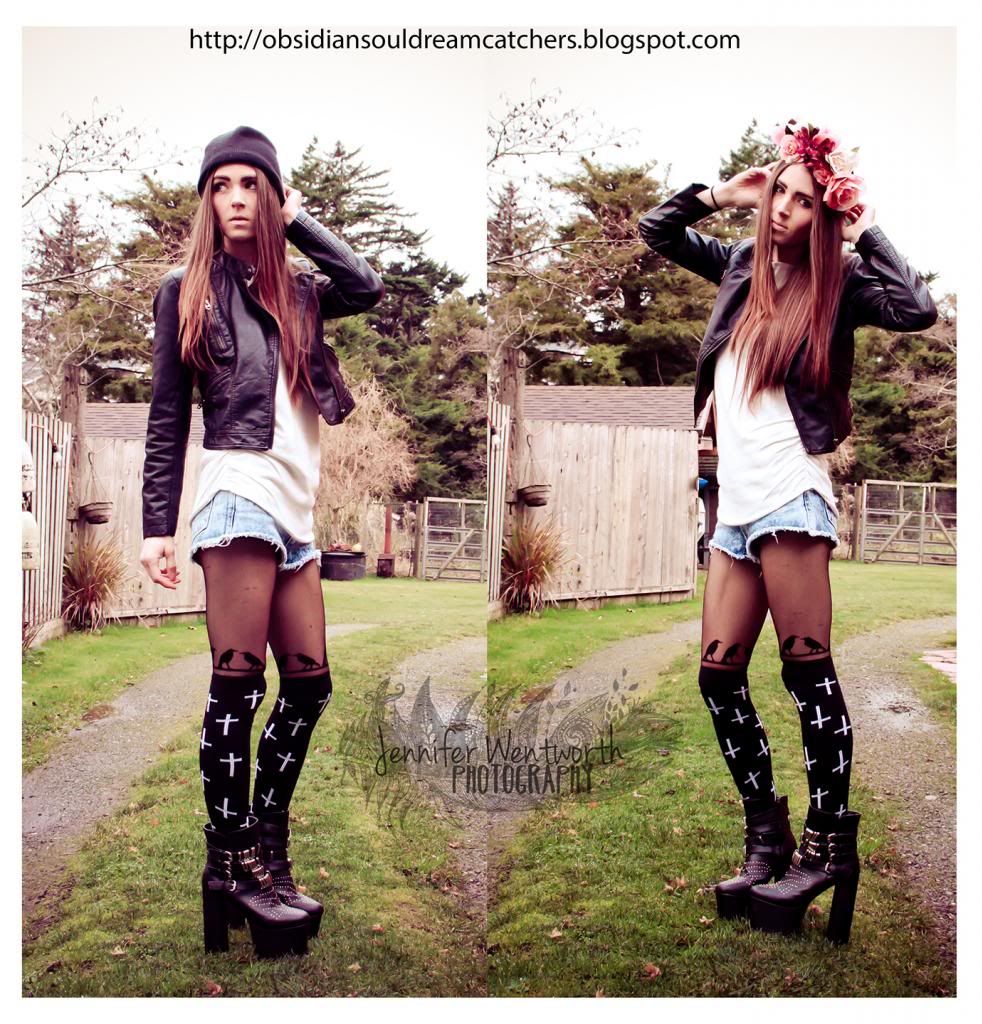 The Moto Jacket is Forever21
Shorts TopShop
Nylons TopShop
Shoes SpyLoveBuy
Beanie Forever21
Flower Crown I made

Please follow my blog on GFC and bloglovin, also hype my look and fan me on Lookbook.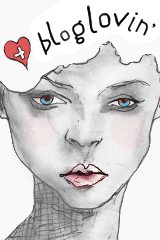 xoxo
Jenny