NO ONE CAN TAKE MY SOUL AWAY

"You're not free until you have no need to impress anybody." We're judged every day from the time we wake up until the last second we're sound asleep in our beds. Everyone is judged by the way they walk, they talk. Every living day consists of humans making decisions on others of their kind for being just as they are. In a world of fashion, it sometimes feels like a war. They say we're the most judgmental of them all in our society. Our creativity is put on a line full of compliments, even insults. As a designer, your success is based on impressions. I like to think of it as a group full of vultures fighting for the crown. We all want that throne and that crown. Once we dominate the throne, the world is ours. We all start somewhere. The vultures are the obstacles we face that drags us away from the crown. It's the negativity and pain that brings us down from the judgment and failure. There's this utopia at the throne that allows us to rise forever because that's our dreams.

Impressions mean everything in fashion. Impressions give you a sense of respect. Respect makes you feel accepted. It's hard not to care what people think of your work and style as a designer. You want to make an impression on the important people. The most important people can get you to where you want to be.

I'm only a micro spec in the fashion world. Not many people know about me and my work. I'm just a beginner starting my journey. I know I have a long way to go. I never knew I'd be doing this whole fashion thing. I found love in something during personal obstacles I have faced. I've always been big on impressing people. I feel like I can't move myself forward with doing that. I have to just follow my heart and express how I want regardless of what anyone thinks. I shouldn't need thumbs up or down to express my creativity. The freedom of designing isn't about impression. It's about heart.

So I say now, do what you want regardless of what people think. Express your creativity without fear of acceptance. It's your life and your journey. "There's no ceiling to our dreams and what we want to become."

My Blog Posts:
zachupurbowty.blogspot.com/2014/02/WonderlandFun.html

zachupurbowty.blogspot.com/2014/02/NoOneCanTakeMySoulAway.html


My Bloglovin: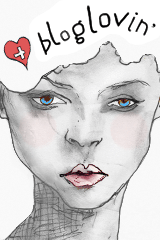 My Instagram: instagram.com/zachupurbowty#

My Facebook Page:





Photographer's Facebook Page: https://www.facebook.com/#!/nainleonmar

#thisismystory #lovenailtree #lookbook #choies #limecrime #dominodollhouse #forever21 #fashionblogger #fashionstudent #creativeexperiment #aliceinwonderland #whiterabbit #blackrabbit #inspiration #mystery #photography #photographer #fun #retro #vintage #victorian #clock #diy #flyingpaper #dark #woods #nature #birdcage #soul #expressive #blacklips #black #white #lace #rabbit #ears #headband #headdress #mask #trees #branches #girl #plussize #art #skinnypants #bowtie #top #brocade #solid


Comments (10)
More looks by TyTanisha Z.