Thanks for looking:) Please hype and fan me I will return the love:)!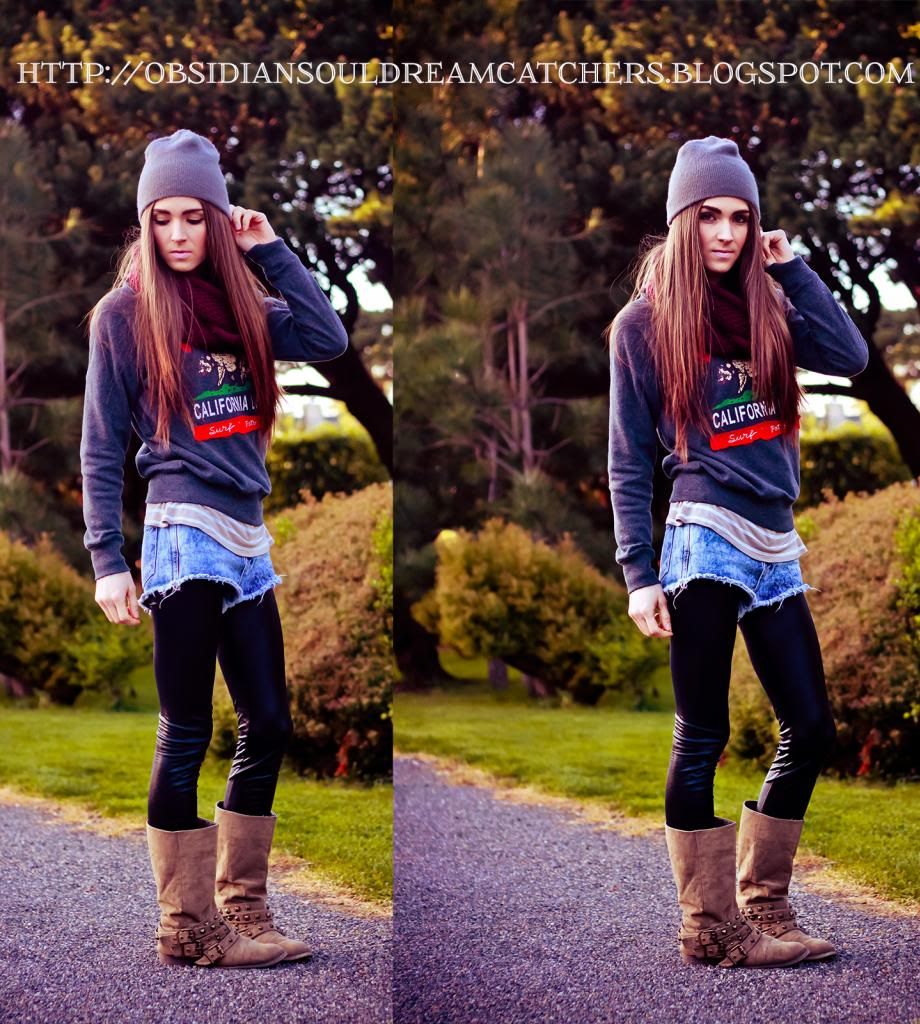 A day late but here is yesterdays outfit:) We haven't had much of a typical Oregon coast winter that we are used to having this year. Typically it rains for days and gets quite depressing, this year that has not been the case, we have seen ALOT of sunshine! We've had very little rain and some unusually warm days. Today the sun was shining but it was extremely breezy and chilly outside so for my day out and about I bundled up and layered up a pair of leggings with some topshop denim shorts and my California Love sweatshirt a scarf and some boots. A casual easy look you will find me sporting on days where I have to get dressed in a hurry and not put a ton of thought into what I am going to wear.

More photos on my blog


Follow my blog



Follow my facebook page




#topshop #highwaisted #highwaistedshorts #leggings #strappyboots #studdedboot #layered #layers #scarf #californialove #denim #motoshorts
More looks by Jennifer W.