If you want to find out more expressions of fashion that reflect my personal style and the ways
that I choose to express myself, playing with the clothes and the accessories, please

visit my blog redheadillusion.com

I would really like to thank you all very much, for your love, support and appreciation that you show to my taste of fashion! ♡♡♡


Some Dresses Can Really Captivate Our Heart And Make Our Fantasy Fly ...!
Here I am with an evening dress again! So impressive and so feminine and sexy!
But at the same time this wrap dress is so easy to be worn by a lot of body shapes and this makes it top in my list for dresses!
Believe me there are times, when I gain 2 or 4 pounds and I feel more comfortable in a dress like this, but no less sexy!
I hope that you will love it as much as I did! ♡♡♡
Visit the link below to see more of this outfit:
redheadillusion.com/fab-wrap-6046
#redheadillusion
#redhead
#redhair
#style
#classy
#classic
#chic
#elegant
#sexy
#ootd
#lotd
#outfitoftheday
#lookoftheday
#look
#outfit
#fashionblogger
#dress
#toiandmoi
#choker
#highheelssandals
#jessicasimpson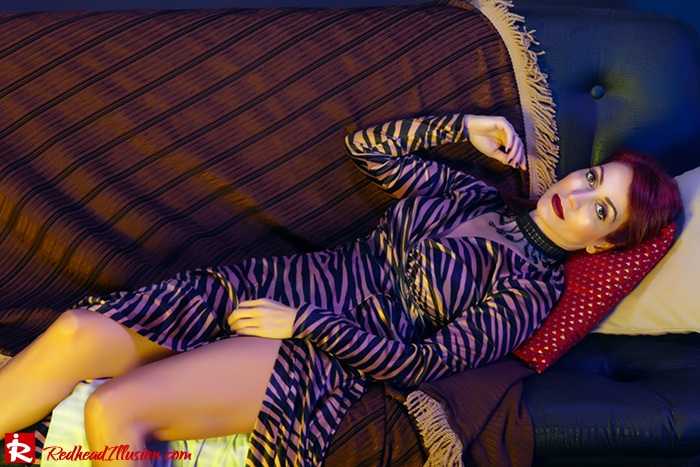 RedheadIllusion.com
Personal Style Fashion Blog by Menia!
"Live your passion, feel alive!
FACEBOOK:
facebook.com/RedheadIllusionOfficial
INSTAGRAM:
instagram.com/RedheadIllusion
PINTEREST:
pinterest.com/RedheadIllusion
TWITTER:
twitter.com/RedheadIllusion
BLOGLOVIN:
bloglovin.com/blogs/Redhead-Illusion-Fashion-Blog-11433575

Dress - Toi&Moi
High Heels Sandals - Jessica Simpson
Choker - Personal Collection