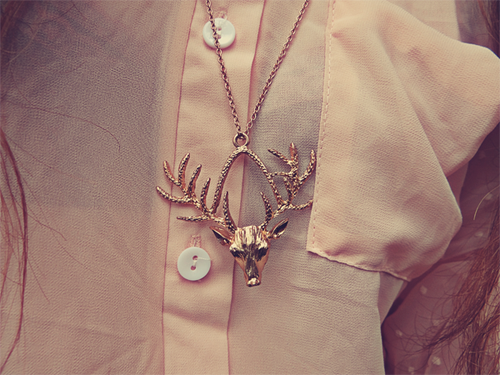 I wish there were eggs to hung for in that Ivy! Ever since childhood I have been flippin' OBSESSED with collecting as many eggs on hunts as I can (because that means more candy, haha!)

This lovely blouse is from Romwe!! I want to wear it everyday I think. Pink is the best! The awesome necklace is from Mad Lady--animal necklaces are siiiick.

Also, I have TWO new giveaways on my blog!! This one, for Stitched & Adorned!! to win 1 item of your choice!!

And this one, for Romwe, for $80 & a free detachable collar!!


http://falteringbird.blogspot.com/