Follow me

facebook.com/rawwblog/
twitter.com/micahgianneli/
micahgianneli.tumblr.com/
micahgianneli.blogspot.com/
pinterest.com/micahgianneli/
followgram.me/micahgianneli/

Tenacity.

Another image from Symmetry.

"Patience and tenacity of purpose are worth more than twice their weight of cleverness." – Thomas Huxley.

One hard to attain, the other hard to maintain. But damn worth the struggle when you see success at the end of the tunnel.

Photography: Woodrow Wilson

raww.co

Creative direction and styling: Micah Gianneli

Make-up: Tanya Guccione

Hair: Deanne Leigh

Model: Micah Gianneli

Short jacket (black)- Givenchy $2,400, and panther print pants – Givenchy $1,750, both from Marais marais.com.au; Gold rib cage breast plate – Mecurialist POA from Mecurialist mecurialist.com.au and SO:ME Space somespace.com.au; Suede platform sandals – Luxe $190 from Zomp zomp.com.au; Leather bustier – stylist's own.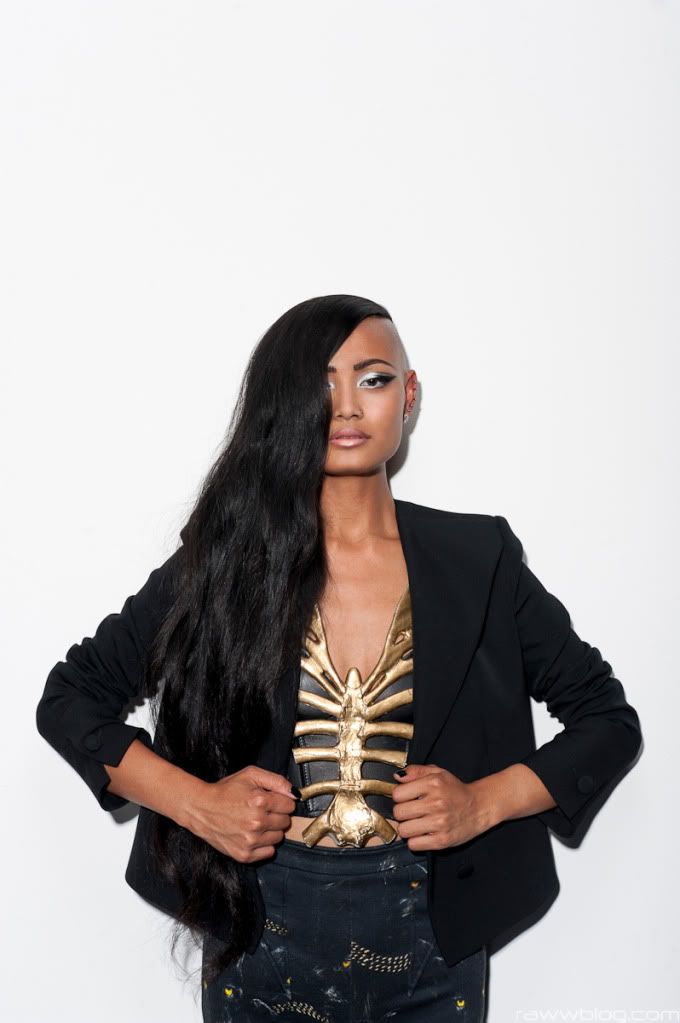 mG xx
View all 51 comments