Hi, LB folks!

I'm glad to tell all of you all that it's my FIRST year anniversary as a lookbooker!

Actually, at first I wasn't that active but lately, I've been updating my looks and it was really heart-warming 'coz you guys are SUPER supportive and kind!

This is my first time to shoot in the outdoors and it really made me a bit hesitant at first because maybe people will think I am getting crazy because I'm posing and taking photos of myself. The reason behind the outdoor shoot is because one of our greatest lookbooker here advised me to do this, so I decided about it and pushed thru with the shoot yesterday.

It was a bit struggle because it was windy yesterday so I'm in trouble of fixing my hair from time to time. Probably you guys will laugh if you will see the raw photos... Hahaha! :D

Now let's get into the look:

I wore 3 quarters waffle shirt (from uniqlo) topped with a varsity jacket (from H&M), which is a personal favorite. The time I saw it, I didn't think twice and just bought it.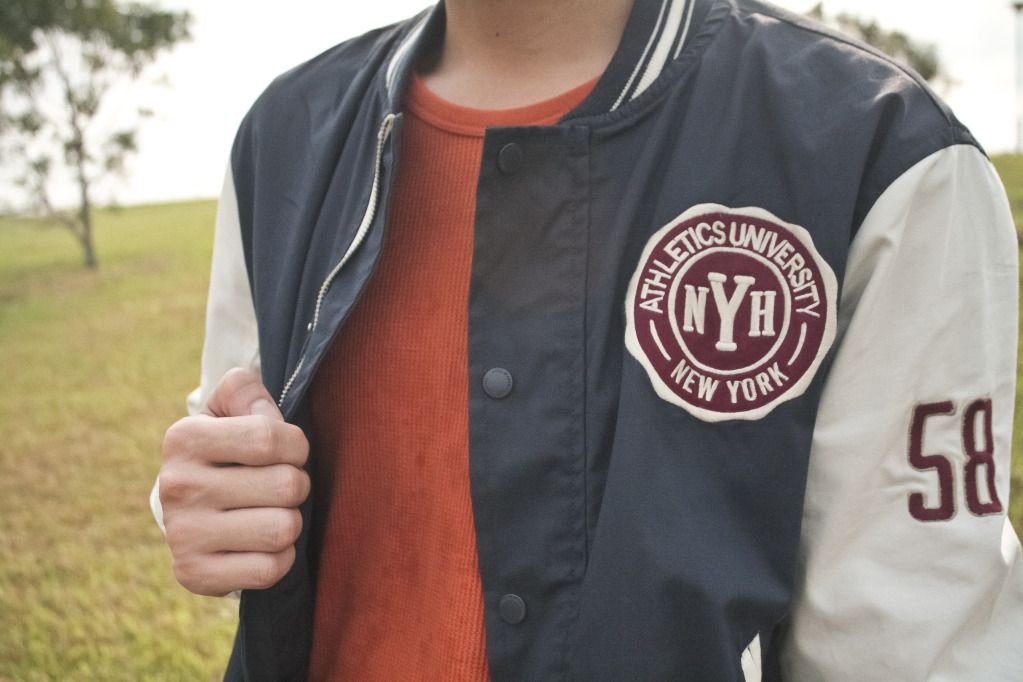 To tell you honestly, I am already lacking pants which fits me because most of the pants that I wore on my previous looks became very baggy already because I lose some weight. So I just bought 2 pants from Topman, the other one I used in my Summer of '89 look. If I can only find somewhere I could alter my pants for a cheap cost. T.T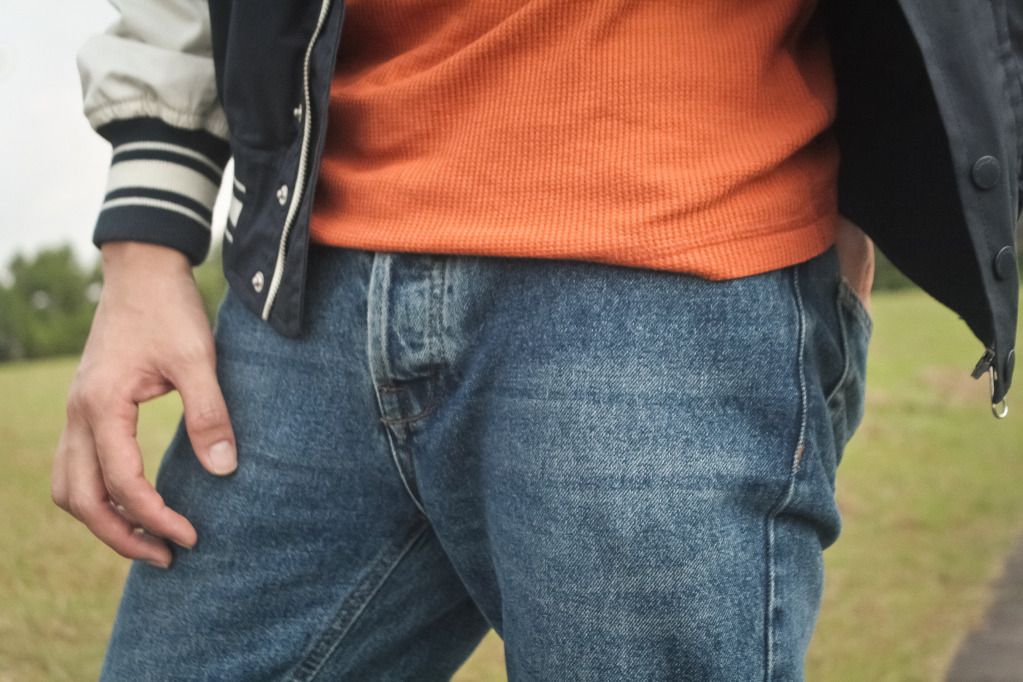 Lastly, I used my super loyal shoes from Sebago (American brand but made in Dominican Republic), which is 2 years old already, I guess. This one's really tough and the colors and design are awesome too!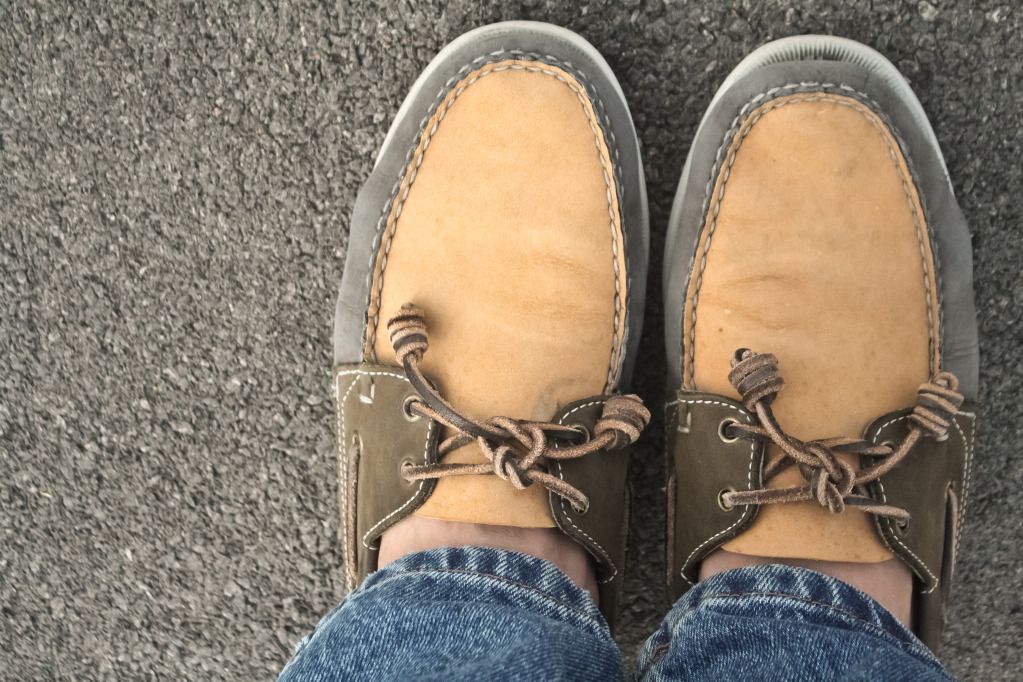 So that's it for my ANNIVERSARY look!

Thanks for all the support, from the hypers, critics, heart-givers and FANS! Can't believe I just said that. (-- .)? Haha! Please do continue to follow my looks.

Have a great day!