Hi, LB folks!

This is my 2nd look after my first year as a LookBook-er... I cannot update looks always but I'll try my best to post as long as I had one...

Regarding this look, it's just a simple striped shirt which I am diggin' for the past few weeks, I'm fond of buying striped shirts lately. Addicted to stripes, I guess. Hehehe... I bought it for a reasonable price since it's GSS (Great Singapore Sale) period since last June 'til July here in SG. The shirt is super comfy and it really is a good buy.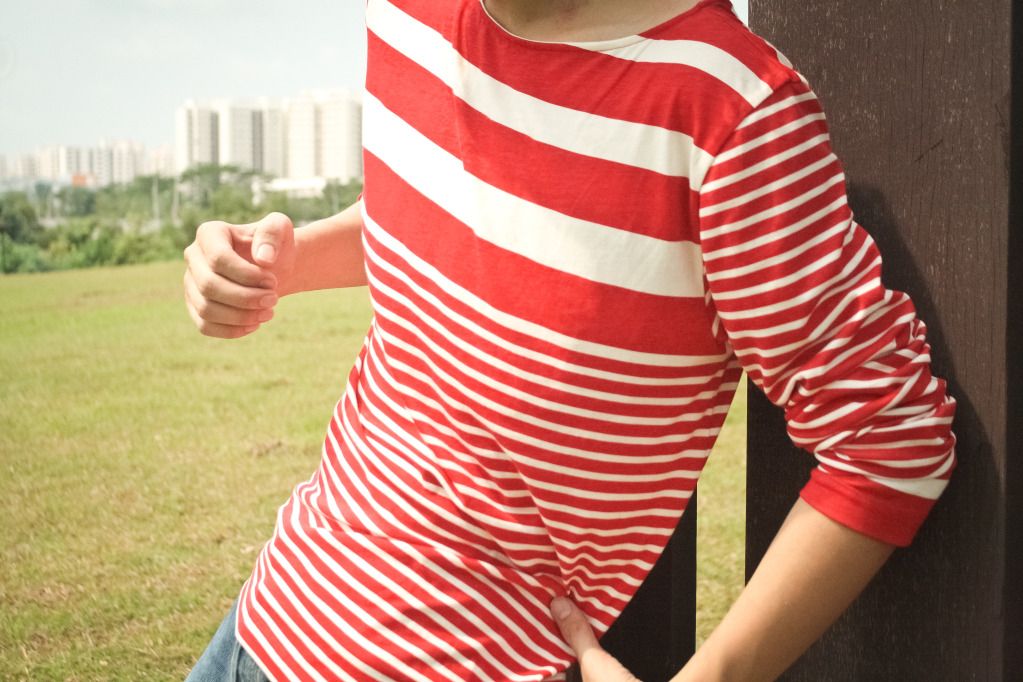 For the pants, it's still the pants from Topman that I wore on my last post. It's buttoned instead of having zippers, the classic style of pants.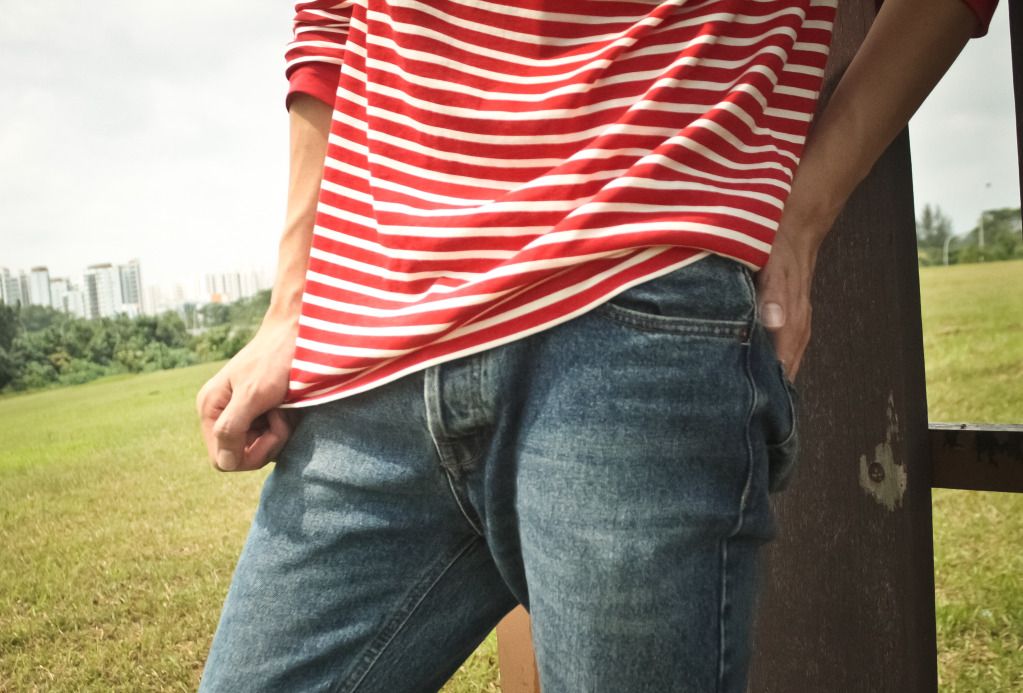 And now, introducing to you guys my new pair of Boat shoes from Sebago... Saying it with pride! Hehe... :D I bought it just at the right time because it's the only pair left for my size. Haha... One lucky guy... I actually was looking for a Sebago store here and luckily, as I was strolling around the malls of Orchard, I found it where I least expect it. The mall is currenlty under renovation but stores are still open at other levels so I was really lucky that I managed to find one in such a place. I personally was attracted by the colors of this one, reminds me of kindergarten days, primary colors, just eliminate green. Hehe... As of now, I've just used them once... Hmm... I don't want it to be worn out like my other sebago shoe (poors shoes)...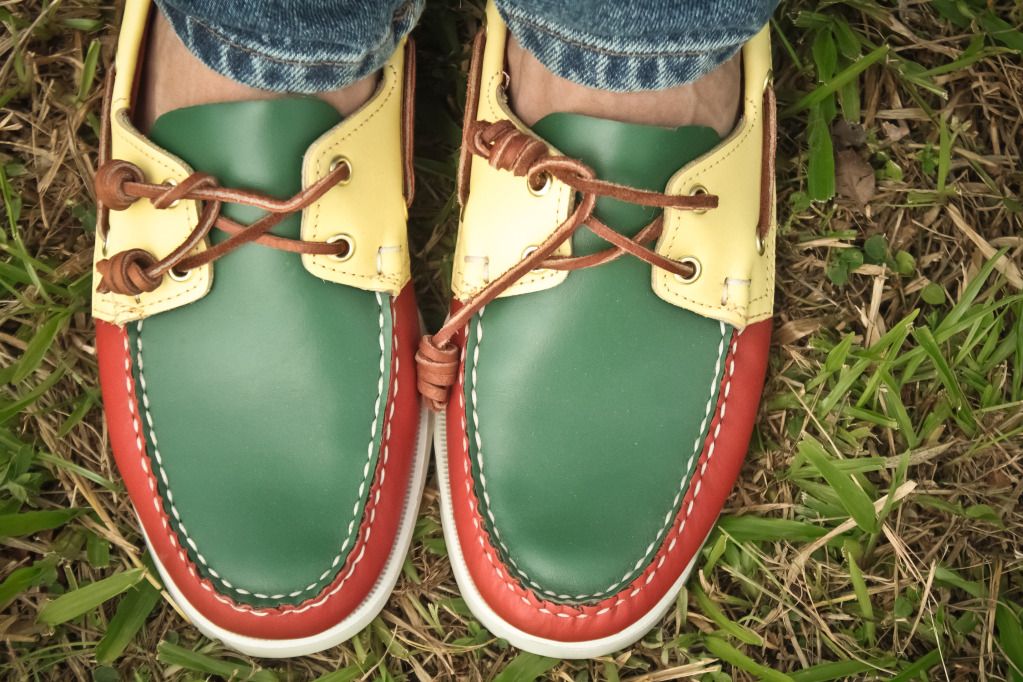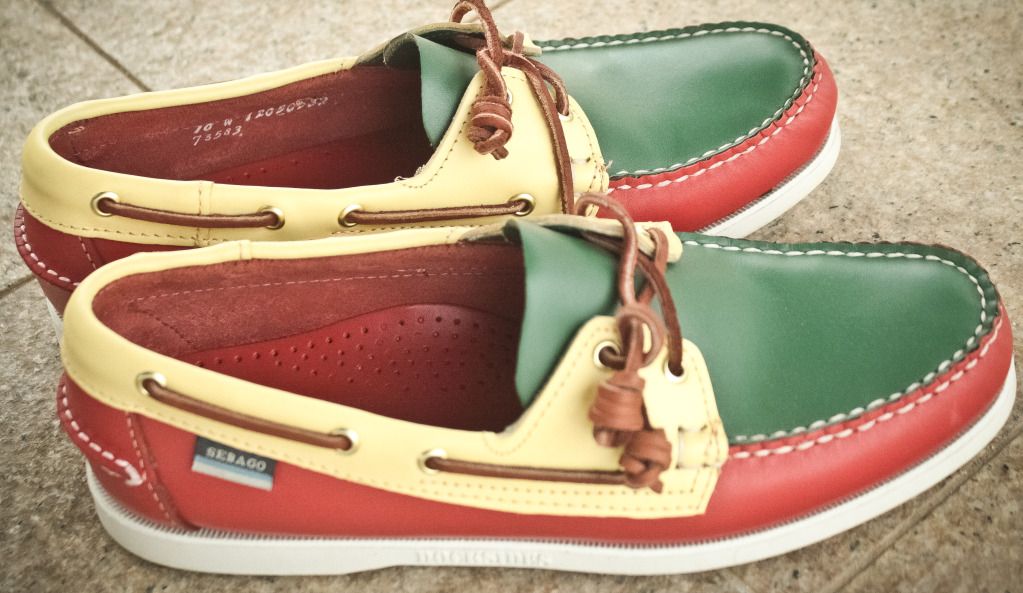 So there it is... My latest post for now. (I just noticed that my face seems serious during the 2 previous posts.) Hopefully, you guys won't think of me as a snobbish person 'coz of this, so keep the hypes coming and the love overflowing... Hehe...) c" ,)

Thanks again for all the support and kindness that you are extending to me guys... Appreciate it BIGTIME!

Kudos!