Hi, LB folks!

I'm back wearing this most awaited "SMILE" which I think most of you requested me to do... Here it is... I think this is the biggest smile I've done among all of my looks so far. How's it? :D

There's this one thing that always happen everytime I do an outdoor shoot, I get SUPER sweaty, as in literally... Yup, I know some of you are like saying, "Eeew"... Hehe... Can't blame you guys... I really hate it because it really gives me a hard time to fix my hair and luckily you can't see on my photos but my clothes are really soaking wet during every shoot. ): To tell you guys the truth, I am the only one taking my photos so it's really hard for me to find a place to shoot and to do angles for the poses 'coz no one will click the button for me and I don't own a wireless remote control for my SLR... You can donate guys... I'm serious with this one. Nope, just kidding! c" ,)

Another thing guys, I'm starting to gain a bit weight because I'm starting to get thinner and thinner which is a bit alarming because almost all the people around me don't like the sudden change in my appearance. Maybe I need to gain some weight and then do gym? I don't know, really lazy to do that one. Even once I haven't tried to go to workout in a gym.

Now going back to the look:

I wore my hooded plaid long sleeves (from Zara) and a striped shirt inside (from Amblvd.) The hooded shirt is really nice, but is not advisable to wear in countries that have tropical climate. For you guys to have a better look of the shirt, I provided front and back images of it.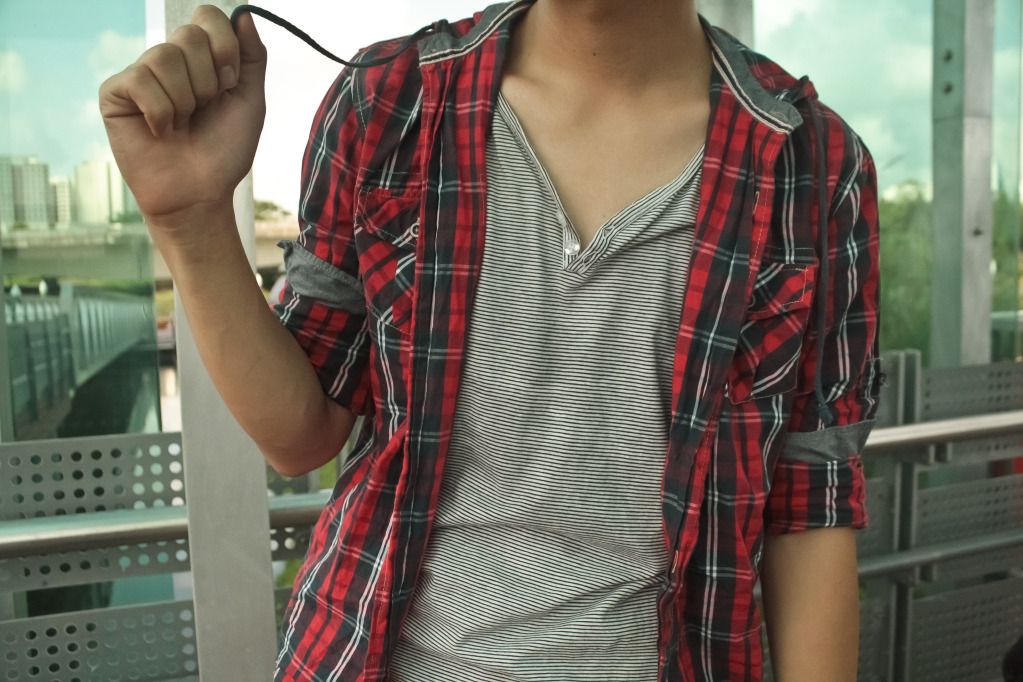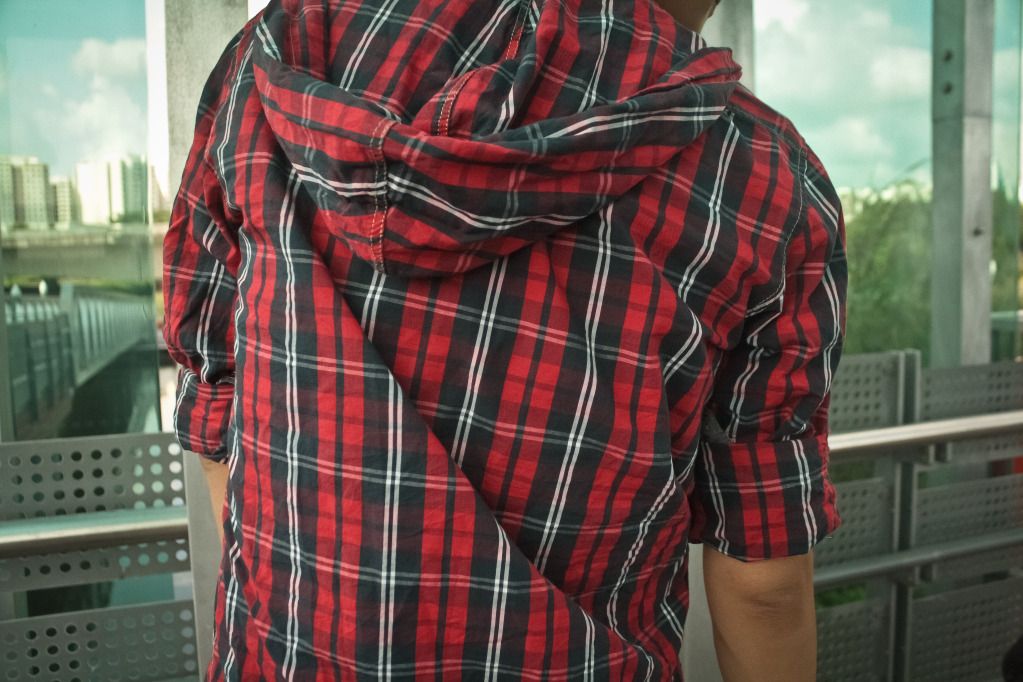 The shorts (from A&F) I used was from my older brother which he gave me last year before going here in Singapore. It's convenient to wear especially if you're going to bring many small stuff since it has several pockets where you can put your small items.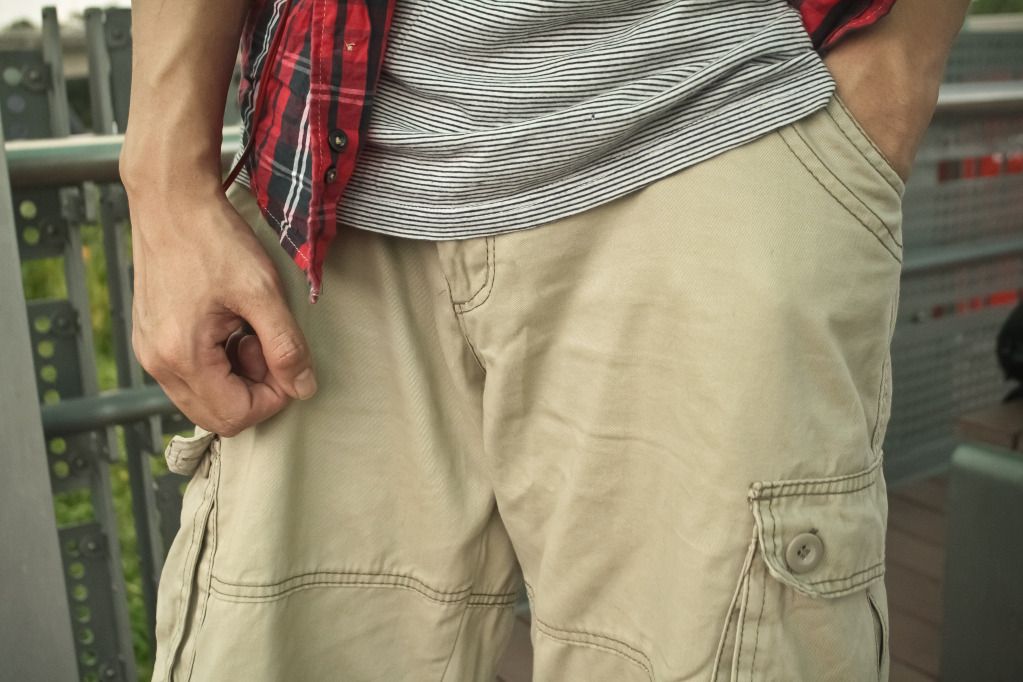 The shoes (from Aldo) which I think was the first shoe that I bought when I came here in SG already served me for about a year already that's why it deserves to rest for a while since there are replacement available. Hehe... I folded the top portion of it since it's canvas and is really flexible.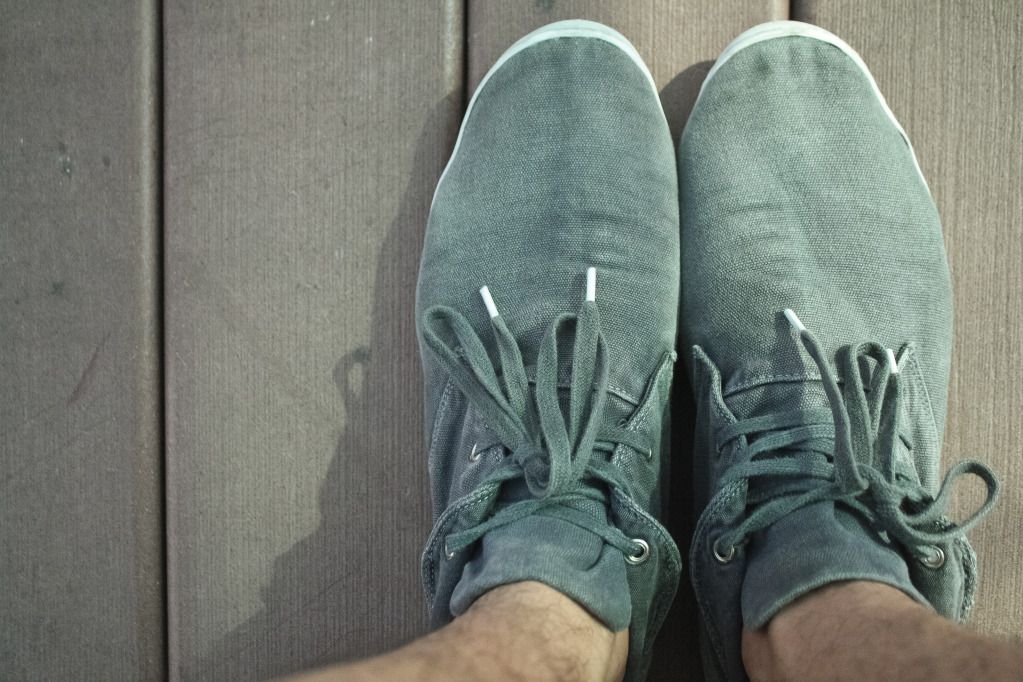 I love music, that's why in this look you can see me using my Skull Candy Headphones which was a gift I guess 2 years ago. Quite long but still functioning well and still looks brand new. What's cool about this one is not just the signature rolling stones alike logo but also the function of the headphones having a Bass subwoofer, which really enables you to have a great music listening experience. Works well with party songs but I am more of the alternative rock song fan.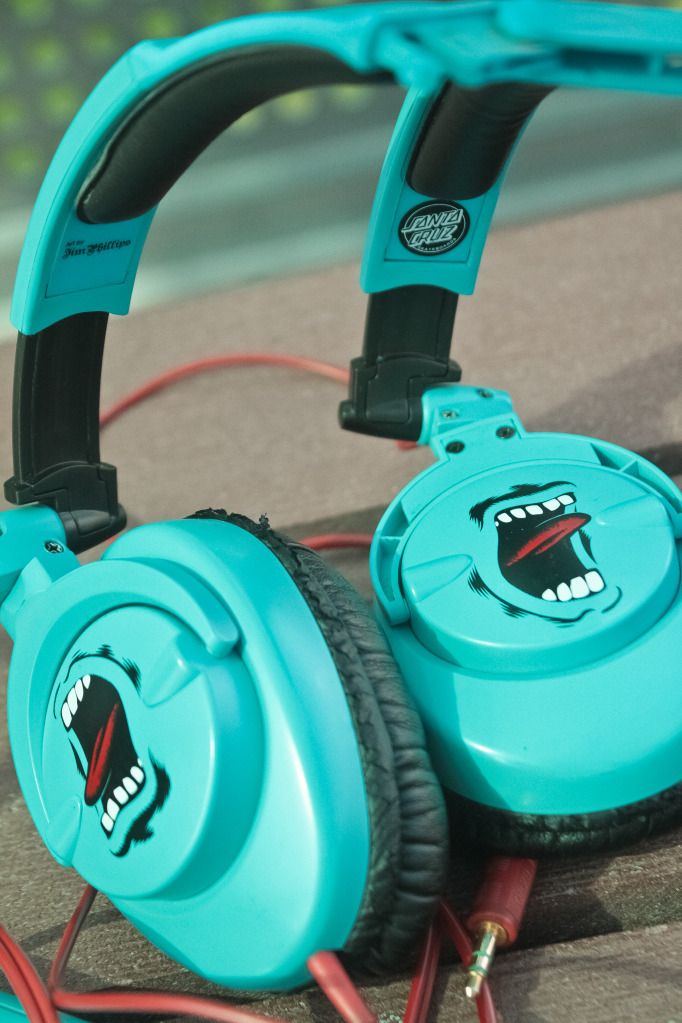 So that's basically it...

As always, I like to thank all of you guys because honestly speaking, the last time I posted a look last June 12; I think my Karma Average is just around a thousand, 2 hearts and my fans around 90 at that time but in just around 19 days ago since I posted the look "SUMMER of '89", the love, support and kindness was overflowing to the point that I just saw that I was able to place in the Leader board which is really makes me push hard to give you guys better looks to HYPE and LOVE (I hope so)... Placing the top for this month although I don't have that much karma is really a bonus that I get from you guys...

Again, THANK YOU VERY MUCH guys!

I'll try to post as often as possible and I'll be waiting for all your comments on how you think my looks were...

Have a GREAT day LB folks!