Hi, LB folks!

I missed you guys... It's been a whirlwind of stressful events since my contract with my previous job ended. The ultimate test of my decision-making was tested today as I was obliged to choose between starting a new contract with my previous job or pursuing a different path with a new company that offers better benefit and salary. The hardest part is actually saying goodbye to my previous boss and declining her offer. It's kinda heartbreaking because I already considered them as a family, and they really gave me favors but sad to say, the offer with my new employer is way higher than them and I also need to think about my future so I decided not to continue with them. ): And so life must go on for both of us...

Regarding this look:

I've decided to wear this shirt in dedication of my previous company. Yup, I worked in a retail company here in SG selling Nike, Adidas and Puma stuff... The shirt is from Nike and what's cool about it is that the actual print is inside and what you can see at the outer part is just the faded effect of the print. By the way our stores are different from the normal sports shop because we are selling Casual and Fashion items only. I wore my Fred Perry jacket to match with my the whole look. It's nice to see that all the colors are well-coordinated.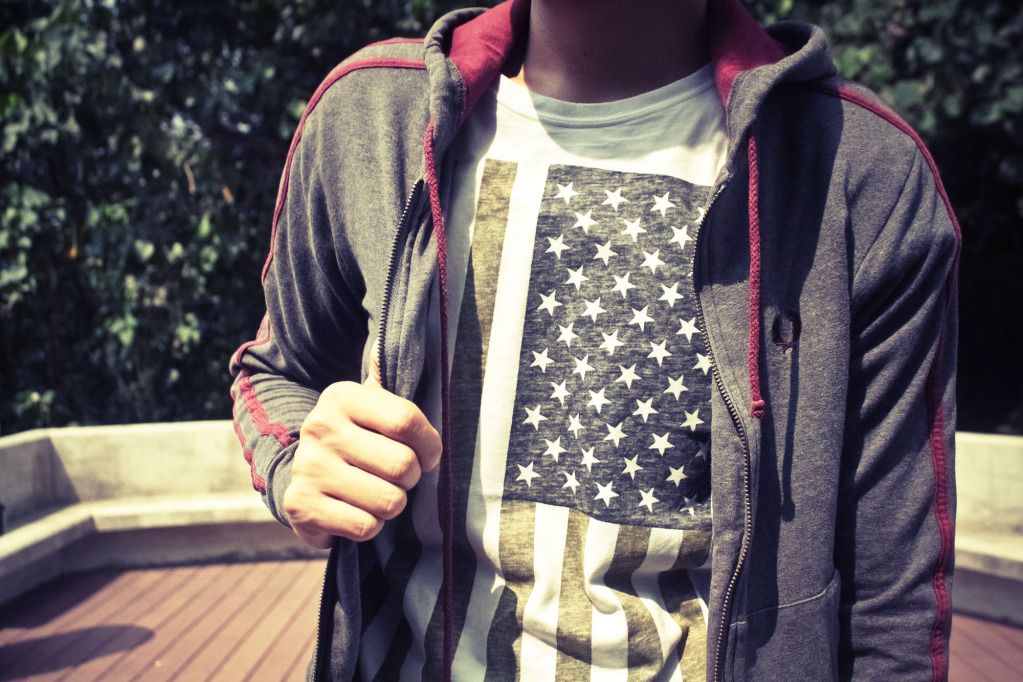 The shorts I am wearing is from Uniqlo, it has strings and just garterized so it's really easy to wear them. Hehe...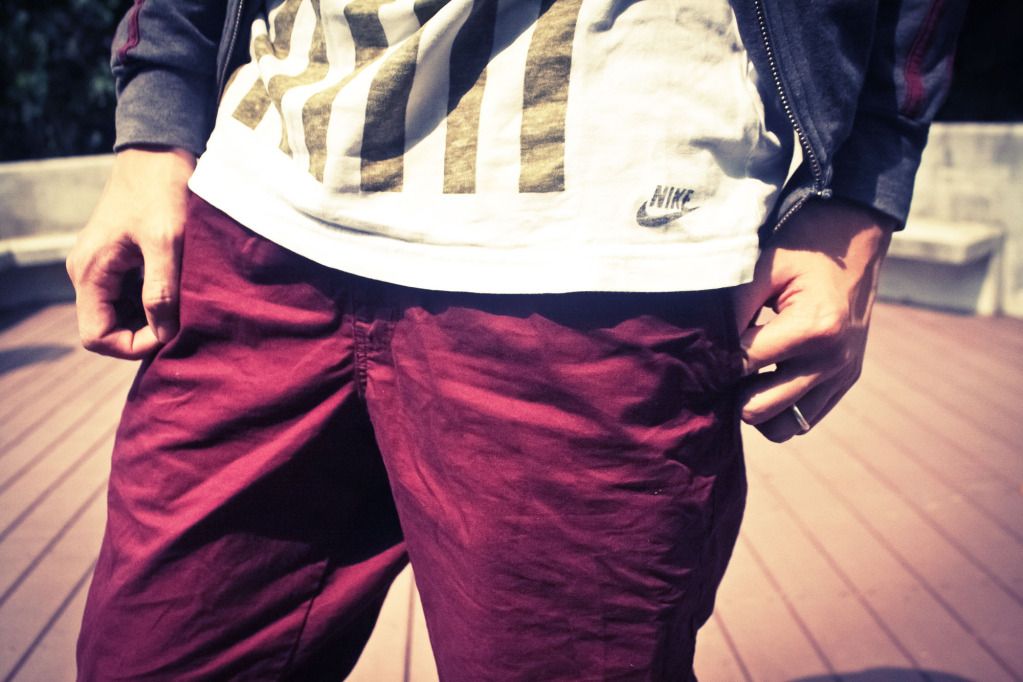 The shoes that I am wearing this time is also special to me because it's my parents' gift to me before I left Philippines. I guess everyone who knows me are aware that I collect "Superman" stuff... Yup, I am a Superman fanatic since I was a child. I have several superman items from movie CDs to shirts and even an IPhone cover (not to mention but I also collect even freebies from Mcdonalds and the like). Hehe...

This is such a special shoe because it really has all the details that resembles superman, from the Superman print on it's side, the tri-colored laces and the stars printed inside the shoe... They're great! The only thing I that hinders me to wear them more often is that the size is a bit small for me and I suffer from pain while using them. The shoe's size is UK10 but I should be wearing UK11. It's there already so I just need to squeeze my feet nicely and try to walk as careful as possible. Hehehe...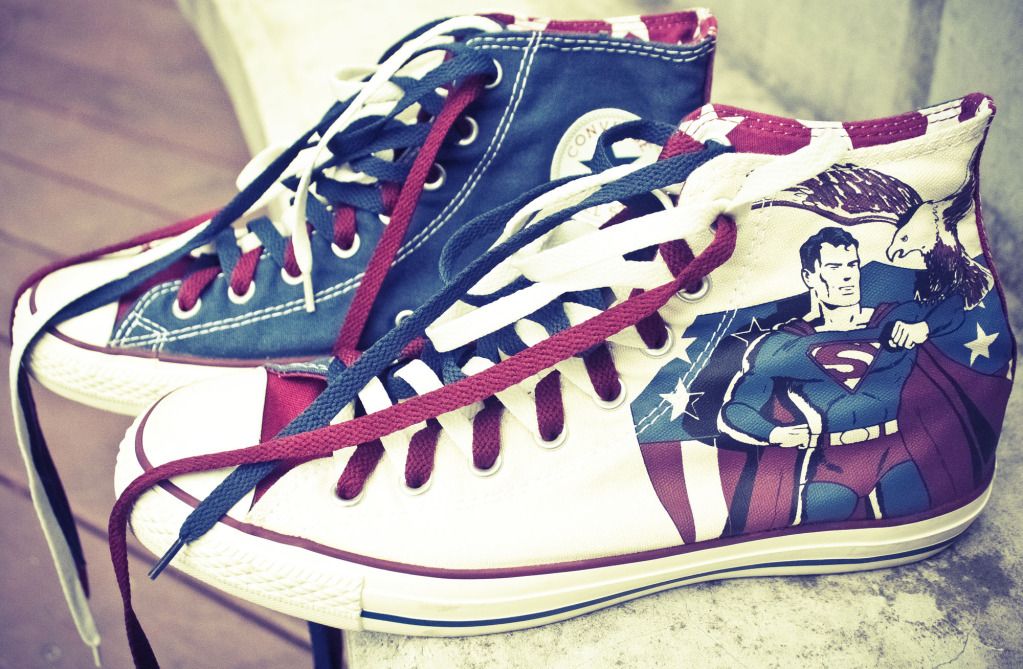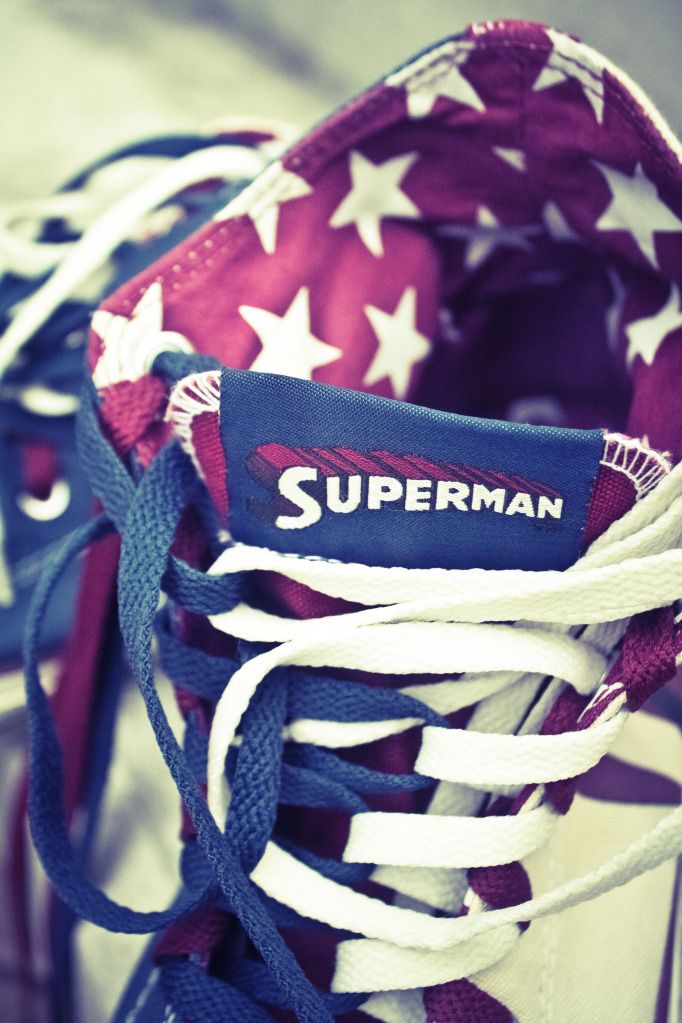 So there it is for my newest post. I hope you guys are doin' well...

Thanks for being so nice and supportive; every comments, hypes and hearts that you give is my energy booster to continue posting here in LB! Thanks for the newest fans as well! I hope I can convert viewers to hypers (Hope so...)!

I hope you liked this one and let me know you're thoughts regarding it!!! Would be happy to hear from you all.